US Student Visas for German Citizens
Starting a journey to attend a university in the United States is an exciting endeavour, but it also has its share of difficulties, especially when it comes to obtaining the proper student visa. Understanding the complexities of these visas is essential for German nationals who want to pursue academic excellence in the United States.
To get started on your path to U.S. education, contact Total Law today at +1 844 290 6312. Our experienced team of immigration lawyers is here to support you through every step of the journey. From selecting the right visa to navigating the application process, we're committed to your success.
Student Visa Requirements in the USA for German citizens
Many, including German nationals, hold the dream of attending college in the United States. Understanding the complex procedures for U.S. student visas is essential if you want to realise your goal. Here, we examine the essential requirements for obtaining a student visa, including particular visa categories, prerequisites, application dates, and supplementary requirements:
"I'm very happy with the standard of training received on the OISC Level 1 course, i passed my exam. Thank you!"
"My application was approved and a huge weight has been lifted from our shoulders this year "
"We used this service for the spouse visa extension application to assure that all the information was valid and correct."
Key Requirements for Obtaining a Student Visa
To secure a U.S. student visa, you must meet these essential requirements. First, you need an acceptance offer from a U.S. institution, typically provided in the form of a Form I-20 (F-1 visa) or Form I-20M-N (M-1 visa). This validates your eligibility for studying at that institution.
Additionally, you must demonstrate the financial means to cover tuition and living expenses in the U.S. You'll need to provide documentation of your financial capacity. Moreover, you must show a clear non-immigrant intent, indicating strong ties to your home country and an intention to return after completing your studies.
Specific Qualifications or Criteria That May Be Required
Certain qualifications and criteria may be necessary for your U.S. student visa application. If English proficiency is required, you might need to take language proficiency tests like TOEFL or IELTS. Academic records and standardised test scores may be requested by your U.S. institution, such as high school transcripts or standardised tests like SAT/ACT.
Additionally, be prepared for health and criminal record checks, as some consular officers may request this information to ensure you meet health and security standards. Accurate documentation in these areas is crucial for a successful visa application.
Overview of the visa application process
The process begins with the completion of the DS-160 form, which collects essential personal information and details about your U.S. plans. Following this, you must pay the required visa application fee, a crucial step to initiate your application. Next, scheduling the visa interview at the U.S. embassy or consulate in your home country is essential, and it's prudent to plan and secure this appointment well in advance.
Adequate preparation for the visa interview is paramount, as this is where you will be evaluated on your academic program knowledge, intent to return to your home country, and other relevant aspects. Finally, the outcome of your application is determined during the visa interview, where you may either receive visa issuance or face a visa denial, making it crucial to approach the process meticulously to enhance your chances of success.
The USA Student Visa Types:
1. F-1 Student Visa
The F-1 visa is the most common choice for international students pursuing academic and language programs at U.S. institutions. It allows for full-time enrollment in accredited schools, colleges, and universities.
Eligibility Criteria:
Acceptance into a U.S. institution: You must secure admission to a Student and Exchange Visitor Program (SEVP)-approved school.
Non-immigrant intent: You should demonstrate strong ties to your home country and the intention to return upon completing your studies.
Financial resources: You must provide proof of sufficient funds to cover tuition, living expenses, and other costs.
English proficiency: Demonstrating proficiency in English or enrolling in an English language program may be required.
2. M-1 Student Visa
The M-1 visa is designed for individuals enrolling in vocational and technical programs at SEVP-approved institutions. It is suitable for those seeking practical skills and knowledge in fields such as mechanics, cosmetology, and aviation. 
Eligibility Criteria: 
Admission to a U.S. vocational school: You must secure admission to a school that is part of the SEVP-approved vocational system.
Non-immigrant intent: Like the F-1 visa, you must show your intent to leave the U.S. upon program completion.
Financial resources: Providing evidence of your financial ability to cover educational expenses and living costs is crucial.
3. J-1 Exchange Visitor Visa
The J-1 visa is not a traditional student visa but is worth mentioning as it is used for educational and cultural exchange programs. It's suitable for students participating in work-study programs, research scholars, and exchange students.
Eligibility Criteria:
Sponsorship by an exchange program: You must be sponsored by a U.S. government-approved exchange program.
Specific program requirements: The eligibility criteria vary depending on the specific exchange program and category.
Important Deadlines and Timelines To Keep In Mind
To ensure a smooth visa application process, pay attention to key timelines:
Visa Application: Begin the visa application process well in advance, ideally about 120 days before your intended program start date.
Program Start Date: Coordinate your program start date with the academic calendar of your institution.
SEVIS Fee Payment: Pay the SEVIS (Student and Exchange Visitor Information System) fee of $350 at least three days before applying for your visa.
Requirements for Switching Between Visa Types
F-1 to M-1 Visa Switch: If you're currently on an F-1 visa and intend to switch to an M-1 visa to pursue a vocational or technical program, you must meet several key requirements. First, secure admission to a U.S. vocational or technical school that is SEVP-approved. Then, inform your designated school official (DSO) about your intention to switch to an M-1 visa and obtain their approval. Your DSO will update your SEVIS record to reflect the change in status, including the program start date for the vocational school. During this transition, you must maintain your F-1 status, adhering to all F-1 regulations. Finally, once your M-1 status is granted, complete the transfer process from your previous F-1 program to the new M-1 program.
M-1 to F-1 Visa Switch: On the other hand, if you currently hold an M-1 visa and wish to transition to an F-1 visa to pursue academic or language programs, specific requirements must be met. Begin by securing admission to a U.S. academic institution that is SEVP-approved. Next, inform both your M-1 school's designated official (DSO) and your new F-1 school's DSO about your intention to switch. Both DSOs must approve the transfer, and your SEVIS record should be updated to reflect the change in status, including the program start date for the academic institution. While the transition is being processed, you must adhere to M-1 regulations, including refraining from unauthorised employment. Once the switch to F-1 status is approved, complete the transfer process from your previous M-1 program to the new F-1 program.
How to Apply for a USA Student Visa
Preparing for a U.S. student visa application can be a complex and time-sensitive process. Here's a detailed step-by-step guide to help you navigate the application with confidence:
Receive Form I-20 or Form I-20M-N: Your U.S. school will issue Form I-20 (for F-1 visa) or Form I-20M-N (for M-1 visa) after you've been accepted. Carefully review the form for accuracy and completeness.
Pay the SEVIS Fee: Visit the SEVIS Fee Payment website and complete the Form I-901. Pay the SEVIS fee, and retain the payment receipt. The fee is required for maintaining the Student and Exchange Visitor Information System (SEVIS).
Complete the DS-160 Online Visa Application: Access the Consular Electronic Application Center (CEAC) and fill out the DS-160 form. This form collects your personal information and details about your U.S. plans.
Schedule a Visa Interview: Visit the website of the U.S. embassy or consulate in your home country where you'll apply for the visa. Follow their instructions to schedule an appointment for a visa interview.
Attend the Visa Interview: On the day of your interview, ensure you bring all required documents. These typically include your passport, DS-160 confirmation page, SEVIS fee payment receipt, Form I-20 or Form I-20M-N, a passport-sized photograph, and any other supporting documents requested by the embassy or consulate.
Important Tips and Advice for a Successful Visa Application
For a successful U.S. student visa application, honesty, and transparency are crucial. Provide accurate information and documentation to avoid complications during the process. Prepare thoroughly for the visa interview. Familiarise yourself with your academic program details, reasons for studying in the U.S., and your intent to return home after studies. Document your financial resources with bank statements, scholarship letters, or affidavits of support. If required, include English language proficiency test scores (e.g., TOEFL or IELTS) in your application.
Common Mistakes to Avoid During the Application Process
Avoid providing false information, as it can lead to visa denials and long-term bans from entering the U.S. Avoid last-minute applications, which can lead to unnecessary stress and hinder problem-solving time. Prepare adequately for the visa interview by researching and practising common questions. Confidence and readiness greatly improve your chances of success.
How can our lawyers at Total Law help you?
Our dedicated team of immigration lawyers at Total Law is here to provide invaluable assistance in navigating the complexities of the U.S. student visa application process to students in Germany, ensuring a smooth and successful journey toward your academic aspirations in the United States. We offer comprehensive guidance to potential German Citizens wanting to study in the US, from reviewing and preparing your application materials to expertly advising you on the nuances of the visa interview.
Our experienced lawyers are adept at addressing potential challenges and ensuring all requirements are met. To embark on your U.S. educational adventure with confidence and professionalism, contact Total Law at +1 844 290 6312 today.
Advice Package
Comprehensive immigration advice tailored to your circumstances and goals.
Application Package
Designed to make your visa application as smooth and stress-free as possible.

Fast Track Package
Premium application service that ensures your visa application is submitted to meet your deadline.
Appeal Package
Ensure you have the greatest chance of a successful appeal. We will represent you in any case.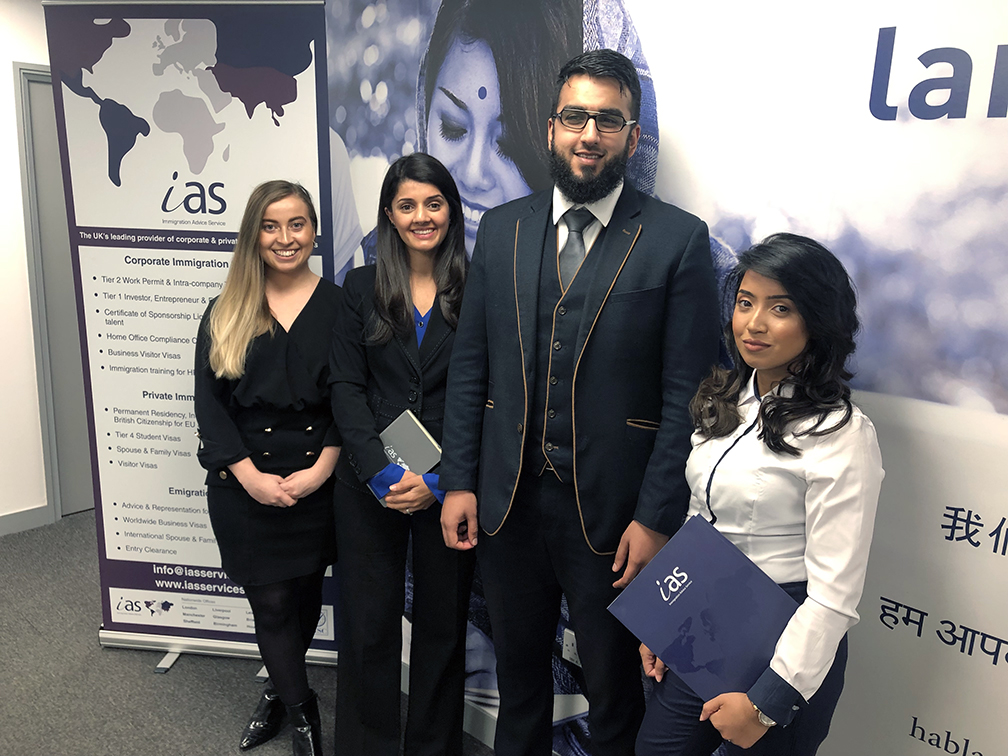 The Advice Package
During this untimed Advice Session with our professional immigration lawyers in London, you will receive our comprehensive advice, completely tailored to your needs and your situation.
Request the Advice Package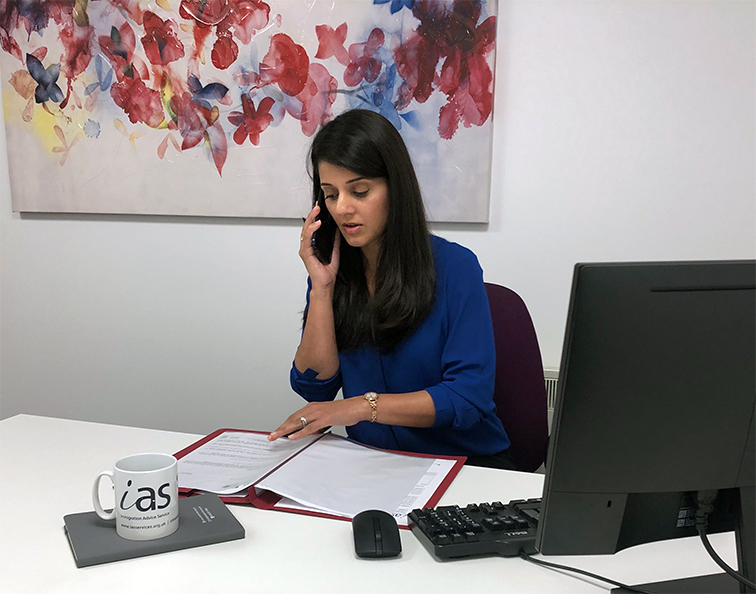 The Application Package
With our Application Package, your dedicated immigration lawyer will advise you on your application process and eligibility. Your caseworker will then complete and submit your forms to the Home Office on your behalf.
Request the Application Package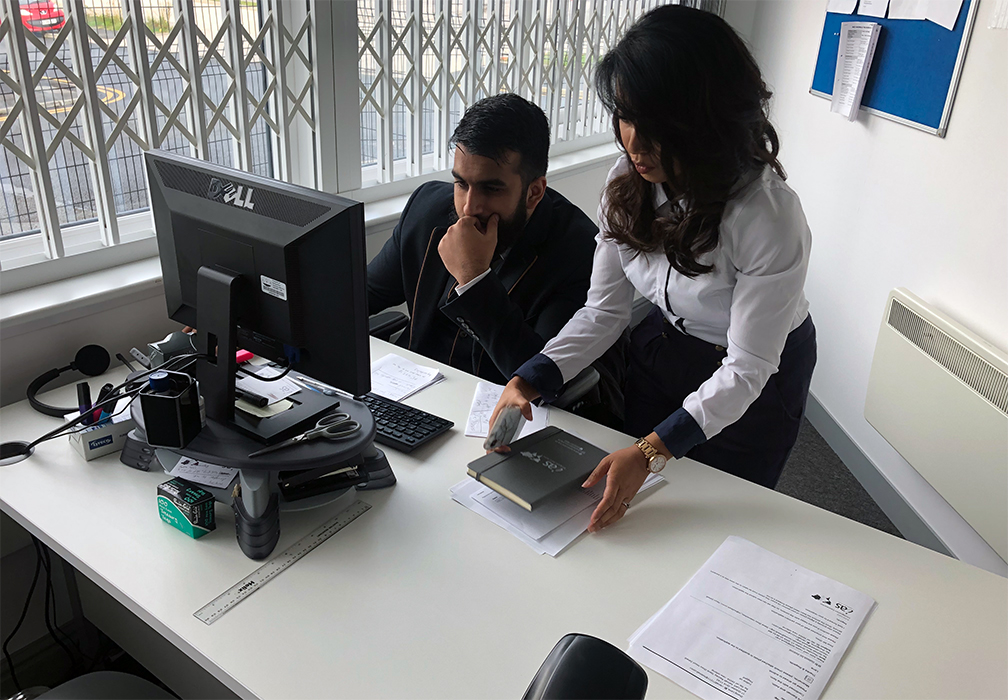 The Fast Track Package
Our Fast-Track Application Package is a premium service for those who need to submit their application in time with their deadlines. Your case will become a top priority for our lawyers and you will benefit from our highest-quality services.
Request the Fast Track Package
The Appeal Package
By choosing our Appeal Package, you can rely on our lawyers' legal knowledge and experience to ensure you have the highest chance of a successful appeal. We will also fully represent you in any hearings/tribunals.
Request the Appeal Package
Related pages for your continued reading.
Frequently Answered Questions
US student visas do not have specific restrictions on the type of course or degree German citizens can pursue, as long as they meet the requirements of the chosen institution.
While on a US student visa, German citizens can work on-campus part-time during the academic year and full-time during scheduled breaks.
English language proficiency requirements vary by institution, but many require proof of proficiency through exams like TOEFL or IELTS.
German citizens can bring their spouse and children with them on a US student visa by obtaining dependent visas (F-2 or M-2), but these dependents cannot work in the US.
Yes, German citizens on a US student visa can travel outside the US, but they must ensure their visa is still valid for re-entry upon their return.