France Visa From Cameroon
Cameroonian citizens wishing to visit, live, work or study in France will need to apply for and obtain one of the many visas on offer from the French state. Here we cover off the different types of French visa, what the eligibility criteria for them is and how to apply.
If you're looking for specialist legal advice and support through French visa applications, Total Law can help. Our team of specialist immigration lawyers are contactable on +44 (0)333 305 9375 or contact us online.
Citizens of Cameroon Travelling to France: The Basics
As Cameroon is not an EU (European Union) or EEA (European Economic Area) country, Cameroonian nationals must apply for a France visa in order to visit or stay there. There are a variety of visa options on offer for Cameroonians to legally enter France, each designed for a particular purpose of stay.
With French being an official language of Cameroon, many citizens have a distinct advantage in applying for visas as their supporting documentation is already in French and they are often able to demonstrate a proficiency in speaking, reading and writing the language even before they travel.
Every visa application is processed and examined on its own merits and so there's no one-size-fits-all guide to visas – but here we give information on the standard processes, requirements and timelines that most can expect to experience.
"I'm very happy with the standard of training received on the OISC Level 1 course, i passed my exam. Thank you!"
"My application was approved and a huge weight has been lifted from our shoulders this year "
"We used this service for the spouse visa extension application to assure that all the information was valid and correct."
Is It Difficult To Obtain a Visa In France From Cameroon?
Providing applicants meet the relevant eligibility criteria and are able to provide all the required documents in the required formats, there's no reason why Cameroonian citizens would have any more difficulties with their visa applications than anyone else.
There is an Embassy of France in Yaounde and a French Consulate in Douala and whichever is closest to the applicant's place of residence will process their application. Travel will be required to the visa centre for an interview, but there are certain circumstances in which applicants will be granted an exemption from this and may be able to complete their visa interview virtually.
France Short Stay Schengen Visa
France's short stay Schengen visa is the most commonly issued visa class for the country and is obtained for tourism, family and friend visits and short business trips. This visa allows for holders to stay in France for any period up to 90 days (in a 180-day period), including for transit through the country outside of the 'international zone' in an airport.
In most cases, a short stay visa is valid for all countries in the Schengen Zone. The Schengen Zone is the largest visa-free travel area in the world, and consists of:
| | | |
| --- | --- | --- |
| Austria | Belgium | Czech Republic |
| Croatia | Denmark | Estonia |
| Finland | France | Germany |
| Greece | Hungary | Iceland |
| Italy | Latvia | Liechtenstein |
| Lithuania | Luxembourg | Malta |
| Monaco (not technically a Schengen state but open to visa-free travel) | Netherlands | Norway |
| Poland | Portugal | San Marino (not technically a Schengen state but open to visa-free travel) |
| Slovakia | Slovenia | Spain |
| Sweden | Switzerland | Vatican City (not technically a Schengen state but open to visa-free travel) |
To apply for a Schengen visa, applicants must meet the following eligibility criteria:
Hold a valid Cameroonian passport.
Be able to provide proof of travel plans or reservations not exceeding the 90-day period of the visa (including itineraries of any travel outside of France into other Schengen states).
Be able to provide proof of sufficient financial means to support themselves while in the country with no reliance on state benefits (usually at least €65 per day).
Be able to provide proof of health insurance coverage equating to no less than €30,000.
A Schengen visa should be applied for no sooner than 15 days before the intended date of travel and takes on average between 1-2 weeks to be granted.
French Work and Business Visas
While the Schengen visa provides an option for those staying in France on a short-term basis for work, there are a number of visas designed for longer stays for business purposes. These include:
A visa for self-employed people to work from France on either new or existing business activities
A visa for people accepting a new role for a French company – be it indefinitely or for a set contracted period
A visa for employees of an existing business who have a temporary project to work on in France or who are being transferred to a French branch of the business
A visa for an individual following a professional course in a training organisation or company
The eligibility criteria for each visa type varies depending on the profession being undertaken, the applicant's profession and qualification, the business' status and the applicant's country of origin. Young people and those considered to be 'international talent' in their professional field receive favourable provisions for visa applications, and can sometimes bring their family with them under family reunification conditions.
In most cases, the visa application process will be managed by the employer with them responsible for the supply of required documents and the payment of visa fees.
France Family Visas
Many Cameroonians have family connections in France, and joining a family member already there can be done with the provision of the relevant visa. Such Family France visas include:
A short stay Schengen visa for a family visit lasting up to 90 days.
A spousal visa; a long-term visa allowing for those married to a French national to live with their partner and in the country and carry on their relationship together.
A dependent visa; a long-term visa allowing the child/ren of a French national to live with them if they are either aged 21 or under, or dependent on their parent.
A foreign parent of a minor French national visa; a short-term visa allowing the foreign parent of a French national who is a minor to live in the country and care for them. While this is only a short term option, it can be traded for a residency permit after a 90-day period.
Dependent older relatives of a French national or their spouse will not be eligible for a specific dependent visa equating to a long stay visa allowing for a residence permit, but may be able to apply for a standard private stay visa.
The eligibility criteria for each class of family visa application is dependent on the situation. French authorities are likely to request extra information and supporting evidence documents, but the following are considered standard:
The applicant must be able to provide valid ID documentation for themselves and their relevant family member/s.
The applicant must be able to provide proof of their family member/s' French nationality.
(In some circumstances) The applicant must be able to provide proof of their accommodation in France.
(In some circumstances) The applicant must be able to provide proof of their ability to live in France and integrate into French society, including the ability to understand and speak French.
(In some circumstances) The applicant must be able to provide proof of sufficient health insurance coverage valid for the duration of their stay.
In most instances, the visa application decision-making process takes around two weeks, but where further supporting documents have been requested, the process pauses until such time where they are received by the visa service authorities.
France Student Visas
Adult students from Cameroon who have been accepted onto a course by a higher education establishment in France can apply for a student visa in order to provide them with a legal residence permit for the duration of their studies.
In order to meet the requirements for a French student visa, the applicant must be able to provide the following:
Proof that they are aged 18 or over with a valid passport.
Proof of their acceptance onto a course hosted by a French higher education institution (or branch of an international higher education institution in France).
Proof that they have the financial means to pay (or that they have already paid) the enrolment fees for the course.
Proof that they have the financial means to pay any additional fees incurred.
Proof of a temporary address for at least the first three months of their stay, or of their permanent address in France if already arranged.
Eligibility criteria differs for medical students based on their professional area of specialism.
Should Cameroonian students in France under a study visa want or need to work, the law authorises them to do so for 964 hours per annum. This is 60% of the standard working hours in a year for France but would not usually cover all living expenses and so any such work should be considered a secondary income source.
Visas for French Overseas Territories
If a Cameroonian citizen intends to visit a French overseas territory and not mainland France, a separate short stay visa to the Schengen visa is required. There are five overseas territories:
French Guiana
Guadeloupe
Martinique
Mayotte
Reunion
As none of these areas are in Europe, they do not count as Schengen area states even if they are technically French. As a result, anyone wishing to travel to one of the overseas territories of France must apply for a specific short stay visa applicable to these territories. If the applicant also wishes to travel to anywhere in the Schengen area, they must apply for a Schengen visa too.
The short stay visa applicable to the overseas territory can be single-entry for one short stay or multiple entry for several.
Eligibility criteria varies depending on the territory being travelled to and the purpose of stay. On average, application processing times take up to two months and it is advised that applications are not made ahead of three months before the intended travel departure date.
French Investment Visas
There are three types of visa that those from Cameroon can apply for that are designed to attract entrepreneurs to France. Known as 'investor visas' or 'golden visas', they require financial input to the state. These visas are:
Talent Passport: Business Investment
Talent Passport: Business Start-up
Financially Independent Person Visa
Each is a long-term visa that acts as a pathway to permanent residency in France and, if desired, can even result in citizenship.
These visa classes are aimed at specific types of people that France wants to attract to benefit its economy. This does mean that the eligibility criteria are particularly stringent for each.
For the Business Investment Talent Passport, the applicant must:
Make an immediate investment of a minimum of €50,000 in a French business or business project.
Commit to invest a total of €300,000 over a four-year period in a French business or business project that fosters business growth and emphasises job creation for local workers.
Commit to create and maintain permanent and full-time jobs for French workers.
For the Business Start-up Talent Passport, the applicant must:
Invest a minimum of €30,000 into the creation of a start-up business in France; be it commercial, artisanal or industrial.
Be able to provide a business plan demonstrating the efficacy and potential of the business being launched.
Be qualified to at least a master's degree level.
For the Financially Independent Visa, the applicant must:
Be able to demonstrate a minimum annual income of at least €16,000 from outside of France.
Have sufficient health insurance coverage for the duration of this visit.
Agree not to work in France.
All of these visas are intended for long stays, with all applicable for indefinite extension providing the visa criteria remain met. Each is considered to be a visa class aimed at desirable individuals for French society and so are fast-tracked through the decision-making process, which may take as little as a week depending on the individual circumstances of the application.
French Retirement Visa
Contrary to popular belief, there is no specific French Retirement Visa – but it remains a popular main destination for those looking for an overseas residence past their retirement date. Retirees instead apply for a 'VLTS-TS Visiteur' visa, which is a long-stay visa for those who are deemed 'economically inactive'.
While in France under this visa class, Cameroonian citizens live off of their prior financial means rather than working for a living; be this through pension income, investments, savings or other capital. This amount should equate to at least the French minimum wage per annum to ensure there need be no reliance on the French state while present in the country.
'VLTS-TS Visiteur' visa holders are granted leave to stay for an initial three-year period with a valid French residency card. After this time, they may apply for a specific Carte de Sejour for Retirees, which provides entitlement for legal residence in France for longer.
To apply for a 'VLTS-TS Visiteur' visa with the intention of retiring in France, the applicant must meet the following criteria:
They agree to not participate in any paid professional activity in France.
They have sufficient health insurance coverage to not rely on the French healthcare system while in the country
They have a clean criminal record
They have sufficient financial means to support themselves while in France. This may be demonstrated as a monthly income or as a lump sum per annum.
The equivalent monthly income requirement for foreign retirees in France depends on the household circumstances of the applicant. These are:
If aged under 65, unmarried, and living with no children – €590
If aged under 65, unmarried, and living with one child – €1,005
If aged under 65, unmarried, and living with two children – €1,255
If aged under 65, unmarried, and living with three children – €1,505
If aged under 65, unmarried, and living with four children – €1,760
If aged under 65, living with a spouse and no children – €880
If aged under 65, living with a spouse and one child – €1,055
If aged under 65, living with a spouse and two children – €1,230
If aged under 65, living with a spouse and three children – €1,470
If aged under 65, living with a spouse and four children – €1,650
If aged 65+, living alone – €920
If aged 65+, living with a spouse – €1,450
Applications for long stay visa equivalents for retirees can be subject to complex procedures and take a long time. It's always recommended that legal advice is sought in these circumstances. Total Law can help. Give us a call on +44 (0)333 305 9375 to learn more on simplifying the experience.
How Can Total Law Help?
Applying for a visa to France can be a lengthy process, involving the compilation of lots of documents and a rigorous set of administration and interview tasks to undergo. As such, it is recommended in most cases that specialist legal advice is sought.
Total Law are one such expert law firm, working with a team of specifically trained immigration lawyers. We've worked with Cameroonian nationals to successfully apply for visas of all types. Give our team a call today on +44 (0)333 305 9375 or contact us online, to talk through your circumstances and access the support and guidance needed.
Advice Package
Comprehensive immigration advice tailored to your circumstances and goals.
Application Package
Designed to make your visa application as smooth and stress-free as possible.

Fast Track Package
Premium application service that ensures your visa application is submitted to meet your deadline.
Appeal Package
Ensure you have the greatest chance of a successful appeal. We will represent you in any case.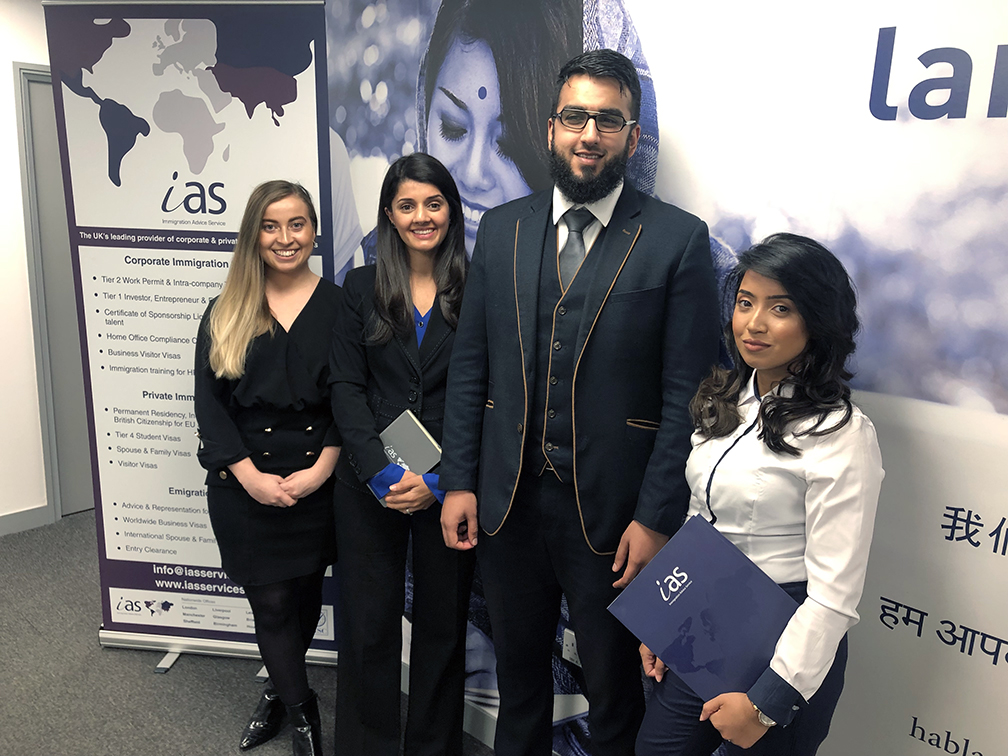 The Advice Package
During this untimed Advice Session with our professional immigration lawyers in London, you will receive our comprehensive advice, completely tailored to your needs and your situation.
Request the Advice Package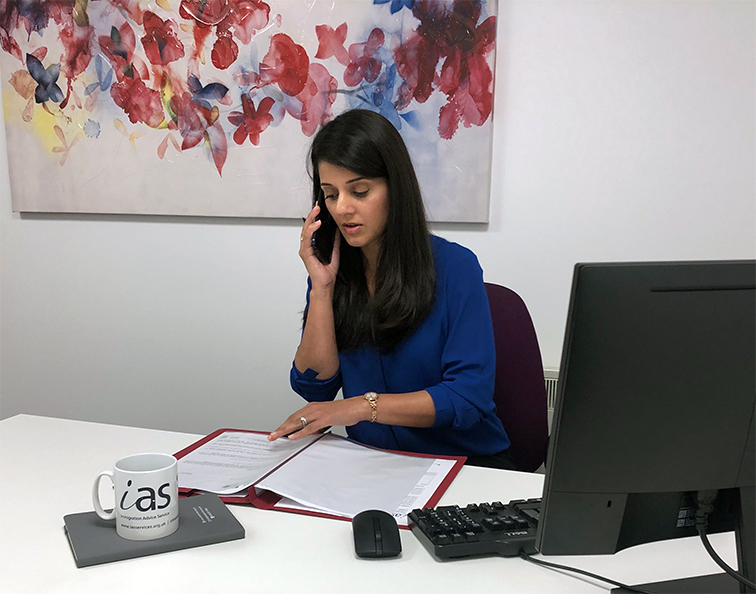 The Application Package
With our Application Package, your dedicated immigration lawyer will advise you on your application process and eligibility. Your caseworker will then complete and submit your forms to the Home Office on your behalf.
Request the Application Package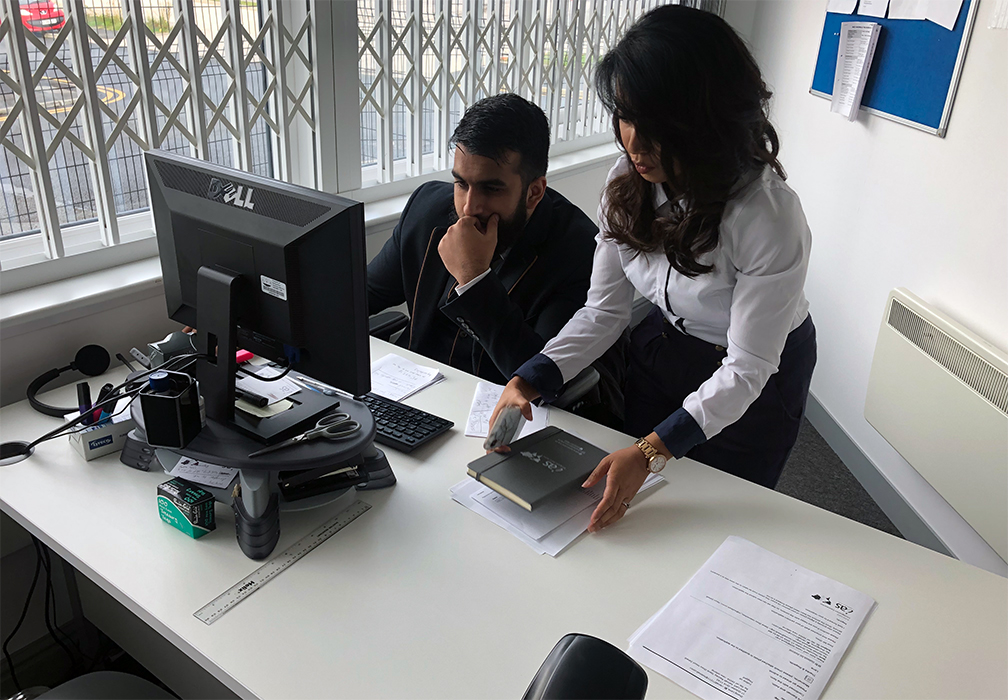 The Fast Track Package
Our Fast-Track Application Package is a premium service for those who need to submit their application in time with their deadlines. Your case will become a top priority for our lawyers and you will benefit from our highest-quality services.
Request the Fast Track Package
The Appeal Package
By choosing our Appeal Package, you can rely on our lawyers' legal knowledge and experience to ensure you have the highest chance of a successful appeal. We will also fully represent you in any hearings/tribunals.
Request the Appeal Package
Related pages for your continued reading.
Frequently Asked Questions
Visa applications for France on behalf of Cameroonian citizens are dealt with at either the Embassy of France in Yaounde or General Consulate in Douala, depending on where the applicant lives. It's best to contact the nearest office to discuss. The Embassy can be contacted on +237 222 22 79 00 and the Consulate on +237 233 50 17 00.
Depending on the application circumstances, biometric data on behalf of a visa applicant may be taken at an in-person visa interview. If not supplied, the visa application will not be processed any further.
For short term and Schengen visa applications, often an online copy of a passport will suffice – but for longer term options, a copy of or the actual physical document will need to be provided to the visa service.
There is usually no reason for visa applicants to demonstrate an entirely clean bill of health, but in some cases medical information may be requested as an additional documentation by either the Embassy or Consulate responsible for the decision-making process. If any pre-existing conditions are present, they must be declared to the relevant health insurance agency.
In most instances, visa applicants must attend an in-person interview at an official visa office. This may include the submission of an application form, the provision of evidence documentation and further questioning. All appointments must be made ahead of time and attended promptly. If an appointment is missed, the application may be rejected and the applicant will need to start the process again.