US Work Visas for Turkish Citizens
The US is a popular destination for non-Americans who want to work. It is a huge country with many destinations and sights to see and its economy is extremely stable with a lot of opportunities for career advancement. However, there are a number of Work visas to choose from so this guide will help you make the right decision.
Contact us today at Total Law for more information about visas from Turkey or for more general queries about immigration issues. Our team of immigration experts are on hand to provide you with assistance and answer any questions you might have. All you need to do is call 0333 305 9375 or contact us online.
The USA Work Visa Types
Every fiscal year (from 1st October to 30th September) around 140,000 employment immigrant visas are made available to candidates who meet the eligibility criteria. If you have the appropriate education, skills, qualifications, and work experience then you might be able to live and work permanently in the US with one of their Work visas.
Before applying, though, you need to make sure you understand the differences between the five main types of US Work visas. Applying for a Work visa is a long and complicated process so we want to make sure you choose the right one from the start.
"I'm very happy with the standard of training received on the OISC Level 1 course, i passed my exam. Thank you!"
"My application was approved and a huge weight has been lifted from our shoulders this year "
"We used this service for the spouse visa extension application to assure that all the information was valid and correct."
Temporary (Nonimmigrant) Worker Visas for Turkish Citizens
Temporary Worker visas are for anybody who wants to enter the USA for employment that lasts a fixed amount of time and whose stay will not be permanent. This type of visa has a long history of supporting various areas of the USA's economy such as agriculture and technology. As such, it covers many types of workers which include, but are not limited to:
Treaty traders and investors
Registered nurses (working in health professional shortage areas)
Temporary or seasonal agricultural workers
Trainees (excluding medical or academic fields)
Representatives of foreign press, radio, film, or other informational media
Intracompany transferees in managerial or executive positions
Specialised knowledge workers transferring within a company
Internationally recognised athletes
People with exceptional ability in sciences, arts, education, business, athletics, or TV production
Religious workers
Permanent (Immigrant) Worker Visas for Turkish Citizens
Permanent Worker visas are a particularly popular option as they naturally accompany a job offer with a US employer. In some cases, the US Department of Labour will need the employer to obtain an approved labour certification beforehand.
The Permanent Worker visa is broken down into five 'preferences' which are as follows:
The first preference is for applicants with a high ability in sciences, arts, education, athletics, business, research, and managers
Second preference visas are for members of the professions who have advanced degrees
The third preference visa is for professionals, skilled workers, and other workers
Fourth preference visas are for 'special immigrants' including religious workers, foreign service posts, and retired employees of multinational companies
The fifth preference visa is reserved for business investors who invest large amounts of money into new commercial enterprises that employ at least 10 full-time US workers
Students and Exchange Visitor Visas for Turkish Citizens
There are many reasons why somebody would want to study in the US. Not only is it home to world-leading institutions and education providers but there is an abundance of opportunities for work experience and post-study employment as well. Not to mention the cultural advantages of living in the USA with its bustling music, art, technology, and fashion scenes.
Applicants wishing to undertake full-time academic or vocational studies in the USA can apply for a Student and Exchange Visitor visa. This programme is part of the National Security Investigations Division but it is managed by the Department of State.
This visa is split into three categories and the first two are for students in academic or vocational areas:
F1 – Academic studies
F-2 –  Spouses and children of F-1
M-1 – Vocational Students
M-2 – Spouses and children of M-1
The third category relates solely to exchange visitors:
J-1 – Exchange visitors
J-2 – Spouses and children of J-1
Temporary Visitor for Business Visas for Turkish Citizens
There is also the Temporary Visitor for Business visa for applicants who will be participating in commercial or professional business activities. Examples given by the US Citizen and Immigration Services include, but are not limited to:
Settling estates
Negotiating contracts
Consulting with business associates
Travelling for educational, academic, business, and professional conferences and conventions on specific dates
Short-term training purposes
Deadheading (air crew)
Transitioning through the US
International Entrepreneur Parole Visas for Turkish Citizens
If you are a non-American entrepreneur then the US Department for Homeland Security may grant a period of authorised stay on a case-by-case basis. You would need to demonstrate that your business venture would provide a considerable public benefit.
Under this type of visa, entrepreneurs would only be allowed to work for their startup business and their spouses and children may also be eligible for parole. It is also worth noting that the Department for Homeland Security can grant International Entrepreneur Parole visas for up to 3 entrepreneurs per startup business.
Applying to Change Status for a USA Work Visa
There is also a process that does not involve the above types of Work visas but, instead, has you apply once you have spent some time in the USA and wish to stay longer for employment purposes. If you are currently in the USA with a lawful nonimmigrant status that does not permit you to undertake employment then there are options to change this. In this case, you are able to apply to change your status to a nonimmigrant status that does authorise employment.
Or you could apply for an adjustment to become a permanent USA resident. This application could run alongside your application for an immigrant visa or, in some cases, you may need to obtain an immigrant visa before applying to become a permanent resident.
How to Apply for a USA Work Visa
Generally, USA Work visas depend on an offer of employment for a specific role. In this case, a petition must be filed and then approved by the United States Citizenship and Immigration Service (USCIS). Then the individual can apply for a visa at a U.S. Embassy or a Consulate in Turkey.
It is important to check with the USCIS because some visas will have specific documents and forms that need to be completed alongside regular application processes.
You will be asked to attend an interview and the information on your DS-160 form will help the Turkish US Embassy to make their decision. As with any interview, make sure you arrive on time, dressed appropriately, and with all the relevant documentation, should you need it. You should be as clear as possible and answer all questions in full.
The USA Work Visa Requirements and Application Process
Because there are so many different types of US Work visas, there is no single application route. For example, some visas require your employer to obtain a certification from the US Department of Labour. You will need to identify which visa is right for you and understand its specific process.
Most of the time, your employer will need to file a petition for your visa category with the USCIS. Once this is approved you can proceed to apply for a visa with the Turkish US Embassy.
Regardless of which Work visa you choose, most of them have the same basic requirements, which are as follows:
Photographs
A valid passport with enough time for your stay
Evidence showing that you intend to depart the US once your stay has ended
A receipt number for your petition form
Receipt to show your payment of the application fee
How can our lawyers at Total Law help you?
Applying for a USA Work visa is a big step but it can be a complicated and long process, especially seeing as each visa usually has its own individual steps and additional requirements. We recommend that you speak to us here at Total Law to ensure you make the most of your application and increase the chances of a positive outcome.
Here at Total Law, we can assist with various issues including work and tourist visa applications, citizenship problems, and asylum issues. All of our lawyers are very experienced and have decades of experience dealing with international immigration cases. If you have any questions about applications, grants, appeals, or scholarships then simply call 0333 305 9375 or get in touch online to speak to one of our experienced immigration lawyers.
Advice Package
Comprehensive immigration advice tailored to your circumstances and goals.
Application Package
Designed to make your visa application as smooth and stress-free as possible.

Fast Track Package
Premium application service that ensures your visa application is submitted to meet your deadline.
Appeal Package
Ensure you have the greatest chance of a successful appeal. We will represent you in any case.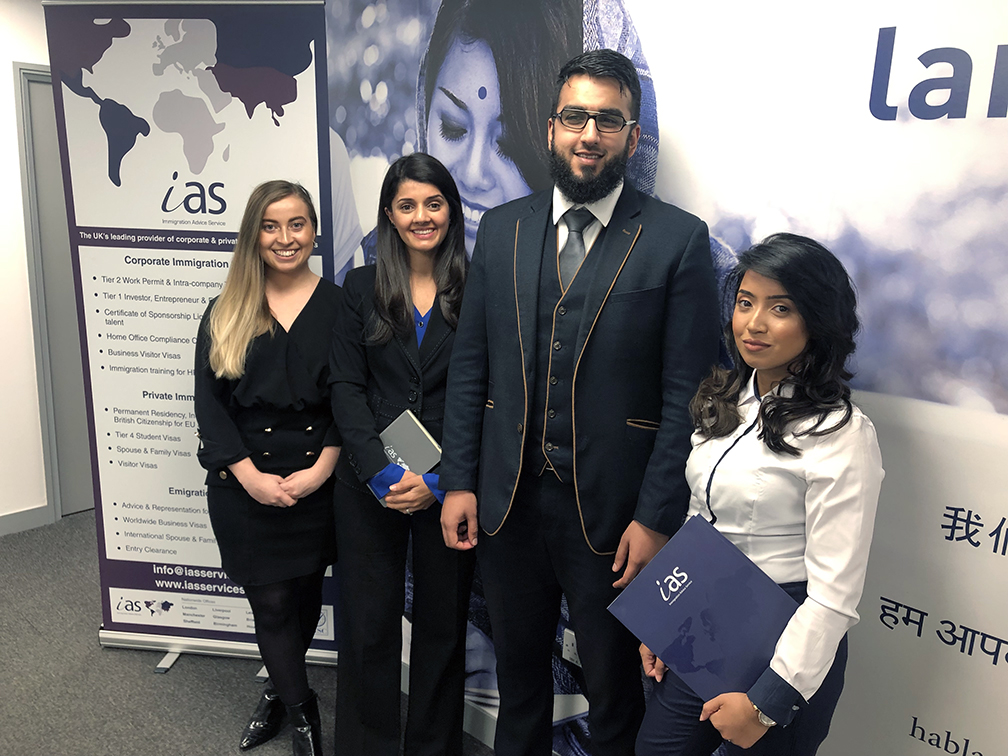 The Advice Package
During this untimed Advice Session with our professional immigration lawyers in London, you will receive our comprehensive advice, completely tailored to your needs and your situation.
Request the Advice Package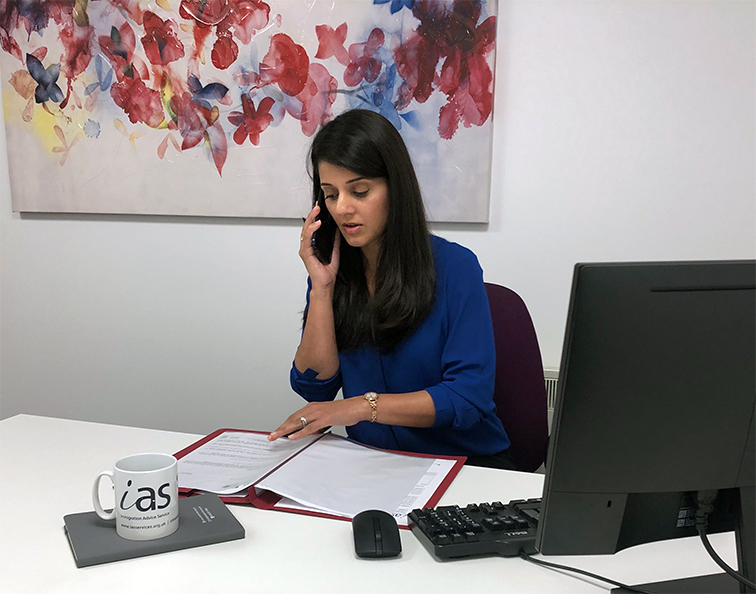 The Application Package
With our Application Package, your dedicated immigration lawyer will advise you on your application process and eligibility. Your caseworker will then complete and submit your forms to the Home Office on your behalf.
Request the Application Package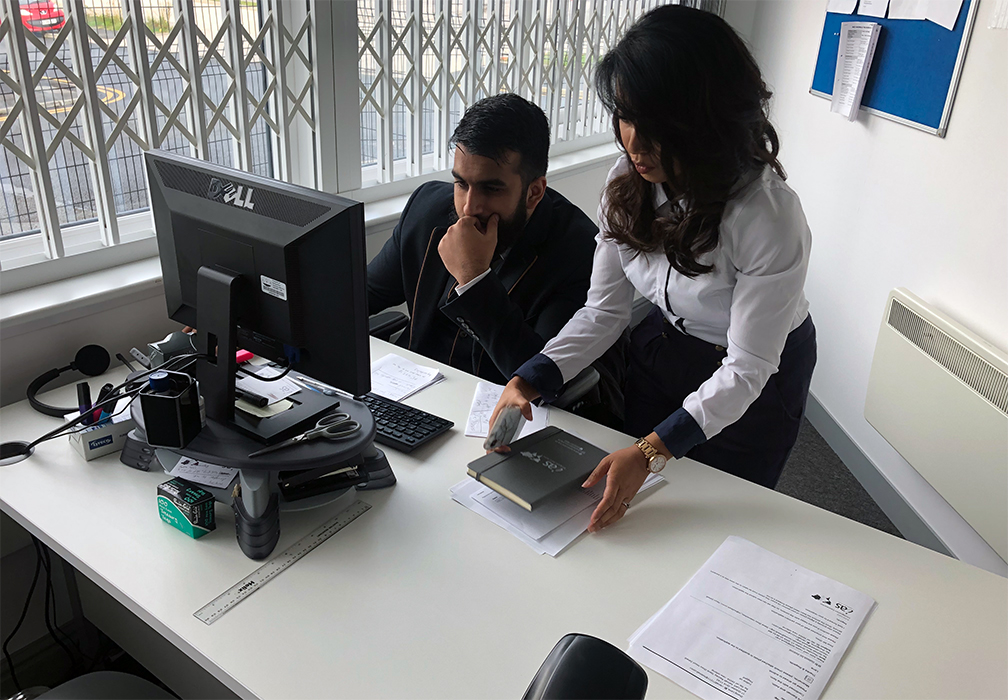 The Fast Track Package
Our Fast-Track Application Package is a premium service for those who need to submit their application in time with their deadlines. Your case will become a top priority for our lawyers and you will benefit from our highest-quality services.
Request the Fast Track Package
The Appeal Package
By choosing our Appeal Package, you can rely on our lawyers' legal knowledge and experience to ensure you have the highest chance of a successful appeal. We will also fully represent you in any hearings/tribunals.
Request the Appeal Package
Related pages for your continued reading.
Frequently Asked Questions
There are multiple ways for Turkish citizens to apply for a green card including Work visas, Diversity Visa Lottery, and applying for one after having spent some time in the US using a separate visa.
If you are travelling from Turkey and aged between 16 and 55 then you will need a visa to enter the country and applications can be made at your country's US Embassy.
Whereas a Labour Certificate allows a Turkish citizen to undertake a particular role with a US employer, an Employment Authorisation Document is a general work permit that permits an individual to work for any US employer.
You will need to have a job offer in the US and your employer will need to have a petition from the USCIS, a labour certificate from the Department of Labour, and you will need to fill out the online visa application before scheduling your interview.