K1 Visa for Indian Citizens
Are you considering the possibility of bringing your fiancé from India to live with you in the United States? Alternatively, are you an Indian citizen seeking to reunite with your partner in the US? The K1 Visa route may offer the ideal pathway for your reunion.
For more information about the K1 Visa for Indian Citizens, help on how to apply for one, as well as bespoke advice with your application, contact one of our immigration advisors on +1 844 290 6312, or contact us online.
Overview of the K1 Visa for Indian Citizens
The K1 Visa is a immigration route that allows Indian citizens to enter the United States with the intent of marrying a US citizen within 90 days of arrival in the country.
It is designed to facilitate the reunification of engaged couples by providing a legal pathway to marry and build a life together in the US.
There are a number of requirements that must be met for the K1 Visa, including demonstrating you are in a genuine relationship and that the US citizen is able to financially support their Indian partner during their time in the United States.
In addition, the sponsoring partner must be a US citizen rather than a lawful permanent resident or Green Card holder.
"I'm very happy with the standard of training received on the OISC Level 1 course, i passed my exam. Thank you!"
"My application was approved and a huge weight has been lifted from our shoulders this year "
"We used this service for the spouse visa extension application to assure that all the information was valid and correct."
K1 Visa Eligibility Requirements for Indian Citizens
To qualify for a K1 visa, Indian citizens must meet specific eligibility criteria with supporting documentation. The key eligibility criteria for a K1 Visa are:
You must be engaged to a US citizen who intends to marry you within 90 days of your arrival in the US
Both you and your US fiancé(e) must be legally free to marry.
Provide concrete evidence of a genuine relationship, such as photographs, correspondence, or travel records.
Both of an age legally able to marry in the US
In addition, if you or your fiancé(e) have a criminal record, it may impact your eligibility. Consult with immigration experts to assess your situation.
Meeting the criteria is crucial to ensuring a smooth application process. If you are unsure about your eligibility for a K1 Visa, consult with an immigration lawyer from Total Law. Call us today on +1 844 290 6312, or contact us online.
Required Documents for the K1 Visa
To support your eligibility, you will need to provide several essential documents:
A completed Form I-129 filed by your US fiancé(e)
Birth certificate
Valid Passport
Police Clearance Certificate
A Medical Examination Report from an approved panel physician
Evidence showing a valid and relationship for at least two years, including proof of meeting in person during this time
Two passport photographs
Evidence of financial support including a recent tax return from the US sponsor
Proof of legal ability to be married and that any previous marriages are not longer valid
Financial Requirements for the K1 Visa
Your US partner must demonstrate that they have sufficient income to financially support you during your initial stay in the US.
An Affidavit of Support (Form I-134) demonstrating their financial support and showing they have sufficient funds to meet the required income levels must be submitted as part of the K1 Visa application process.
The specific income threshold varies based on factors such as household size. For example, if a household of yourself, your partner and two children requires a minimum of income $30,000.
In cases where your US partner does not meet the income requirements, it is possible to enlist the help of a joint sponsor. A joint sponsor is a US citizen or lawful permanent resident who agrees to financially support you if your US fiancé(e) cannot meet the income threshold alone. The joint sponsor must complete a separate Affidavit of Support, and their income will be considered alongside your US partner's income.
Understanding the financial requirements for the K1 Visa are often made easier with the assistance of an immigration specialist. If you are unsure of whether you or your partner meet the financial criteria, call Total Law today on +1 844 290 6312, or contact us online.
How to Apply for a K1 Visa as an Indian Citizen
The application process for a K-1 visa involves several key steps:
Your US fiancé(e) must submit Form I-129F to the USCIS.
USCIS will review the petition and, if approved, forward it to the US Embassy or Consulate in India.
You will be required to attend a visa interview at the US Embassy or Consulate.
Completing a medical examination by an approved panel physician is a mandatory step.
If approved, you will receive a K1 visa in your passport.
You can then travel to the United States to marry your US fiancé(e) within 90 days.
How Long Does It Take to Process a K1 Visa When Applying from India?
The processing time for K-1 visas can vary. On average, it may take approximately 6-12 months from the time of filing the petition to visa issuance. Delays may occur due to various factors, including document processing and the caseload of the US Embassy or Consulate.
In some cases, expedited processing may be available for K1 visas. This option is typically reserved for emergencies, such as medical or humanitarian reasons.
To avoid potential delays or possible refusal you should ensure you have completed the K1 Visa application correctly. If you are unsure about your eligibility or the supporting documentation required then reach out to an immigration expert.
Cost of Applying for a K1 Visa as an Indian Citizen
Applying for a K1 visa incurs various fees, including the Form I-129F filing fee, medical examination fee, and visa application fee. The current total cost for applying for a K1 Visa is around $800.
It is important to note that this fee is not refundable even if the K1 Visa application is refused.
Reasons for K1 Visa Refusal
K1 visa applications may be refused for several reasons, including:
Incomplete or inaccurate documentation
Not meeting the K1 Visa requirements
Having a criminal record
Past immigration rule violations
To maximise your chances of approval you should ensure that you complete all forms correctly and submit comprehensive documentation to support your application, especially when giving evidence of your relationship with the US sponsor.
If your K1 visa application is denied, consult with an immigration lawyer from Total Law. Call us today at +1 844 290 6312 to book a consultation.
How Can Total Law Help?
Navigating the K1 Visa process can be intricate, and this is where the assistance of an immigration specialist can be useful. Our seasoned immigration lawyers at Total Law possess in-depth knowledge of immigration law and can provide expert guidance throughout the application process.
The K1 visa offers Indian citizens a legal pathway to marry their US fiancé(e) and embark on a journey of love and commitment in the United States. By understanding the eligibility criteria, documenting your genuine relationship, and seeking legal assistance when needed, you can navigate the K-1 visa process with confidence.
For personalised guidance and support, reach out to Total Law at +1 844 290 6312, where our immigration experts are ready to assist you at every step of this life-changing journey.
Advice Package
Comprehensive immigration advice tailored to your circumstances and goals.
Application Package
Designed to make your visa application as smooth and stress-free as possible.

Fast Track Package
Premium application service that ensures your visa application is submitted to meet your deadline.
Appeal Package
Ensure you have the greatest chance of a successful appeal. We will represent you in any case.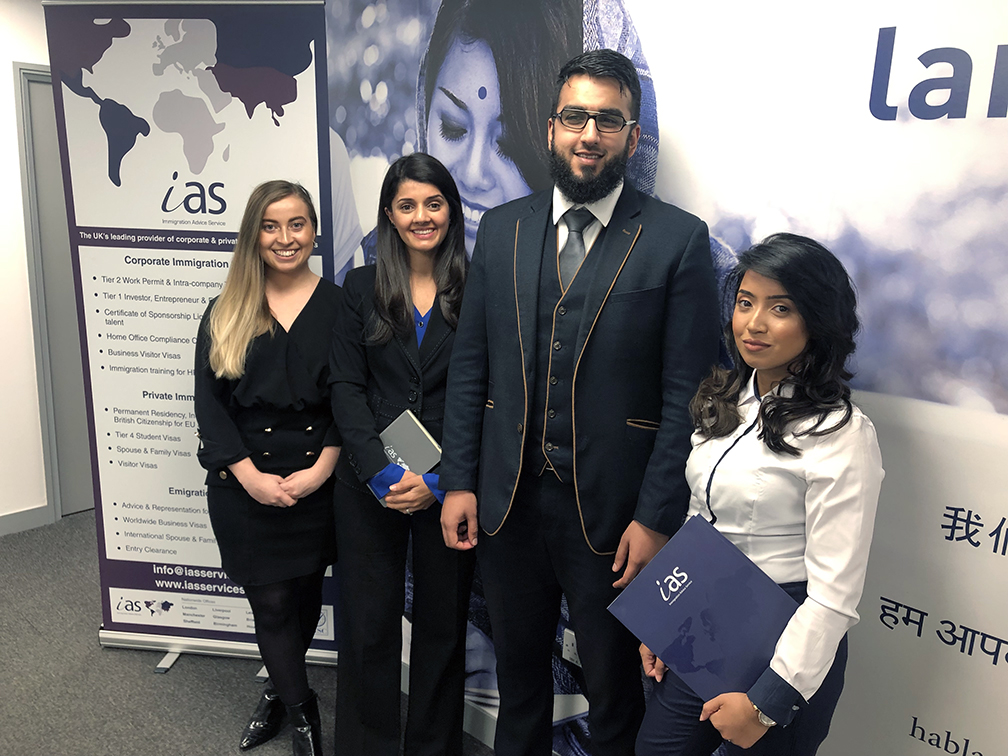 The Advice Package
During this untimed Advice Session with our professional immigration lawyers in London, you will receive our comprehensive advice, completely tailored to your needs and your situation.
Request the Advice Package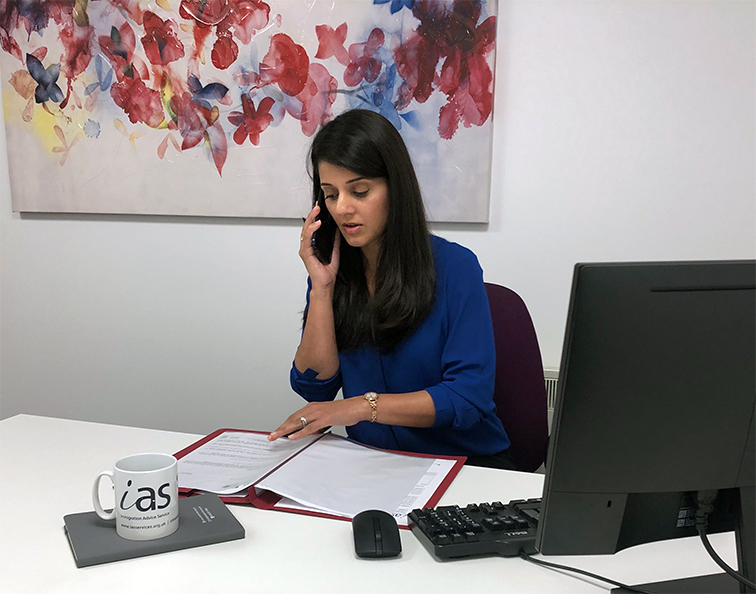 The Application Package
With our Application Package, your dedicated immigration lawyer will advise you on your application process and eligibility. Your caseworker will then complete and submit your forms to the Home Office on your behalf.
Request the Application Package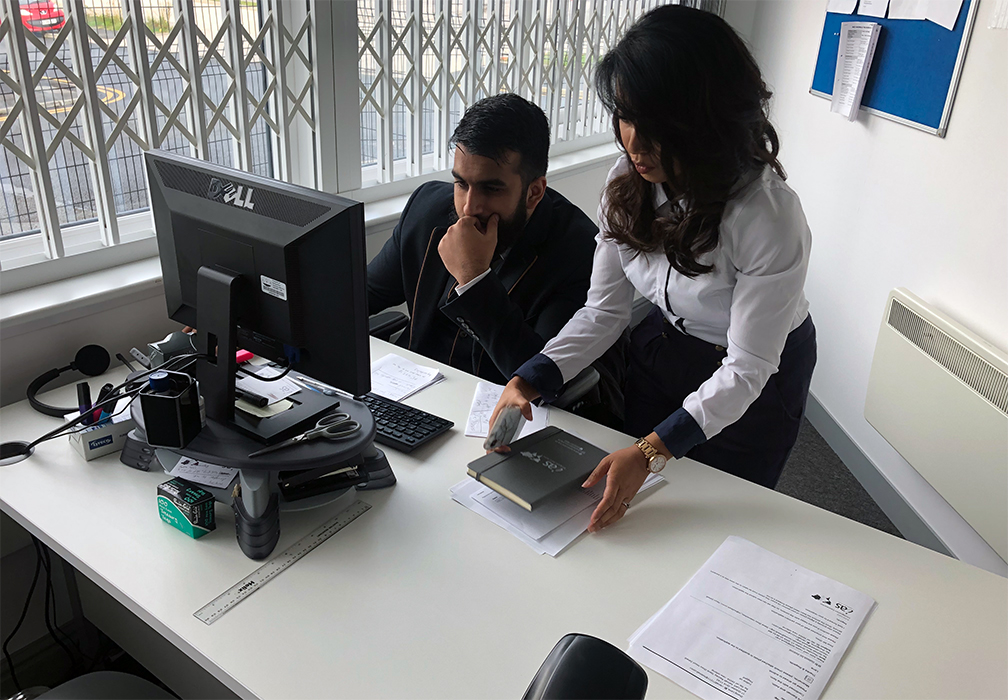 The Fast Track Package
Our Fast-Track Application Package is a premium service for those who need to submit their application in time with their deadlines. Your case will become a top priority for our lawyers and you will benefit from our highest-quality services.
Request the Fast Track Package
The Appeal Package
By choosing our Appeal Package, you can rely on our lawyers' legal knowledge and experience to ensure you have the highest chance of a successful appeal. We will also fully represent you in any hearings/tribunals.
Request the Appeal Package
Related pages for your continued reading.
Yes, as a foreign fiancé(e) of a US citizen, you can work while on a K1 visa but you must apply for a work permit. You will need to file Form I-765, Application for Employment Authorization – like the K1 Visa this permit only covers a 90 day period.
After marriage, you can apply for adjustment of status to become a permanent resident.
A K1 Visa is only valid for one entry into the US so if you travel abroad you will not be permitted to re-entry the US. It is possible to apply for an Advance Parole travel document but this would only cover exceptional circumstances.
Extensions are typically not granted unless there is a valid reason to do so. If you do not get married within 90 days of your arrival in the US then you will have to return to your home country.