US Student Visas for Turkish Citizens
If you are a Turkish citizen and you want to pursue your academic goals in the US, you must obtain a US Student visa. Your study purpose in the US typically determines the type of US Student visa you must obtain.
For more information about the Student visa type that best suits you, how to apply for a US student visa from Turkey, the fees involved, and other services we offer, speak with one of our friendly immigration lawyers at Total Law for expert guidance. Call us today on +1 844 290 6312 or message us online.
Overview of US Student Visas from Turkey
The US Student visa is designed for non-US citizens who want to enter the United States for study purposes. Turkish citizens can obtain any of the three US Student visas that suit the type of study programme they want to pursue.
Turkish citizens and other foreign nationals continue to seek the US Student visa to be educated in the renowned universities and colleges in the United States. Besides that, the vast number of incredible variety of degree programmes continues to attract Turkish students to the US.
Another motivation behind Turkish citizens entering the US via a Student visa is to have more job opportunities. Although getting a Student visa to study in the US is a challenging process, you may meet all the requirements and set yourself up for success with enough preparation and understanding how to navigate the application process.
Your application must first be accepted by a US university recognised by the Student and Exchange Visitor Programme (SEVP). Following the approval of your application, the international student office at the university will give you a Form I-20, which is a printed version of the information stored in the database of the Student and Exchange Visitor Information System (SEVIS).
As a Turkish student, you must provide your biometric data while requesting a Student visa for the United States. You can pursue graduate and postgraduate studies in the US if you meet the eligibility conditions.
"I'm very happy with the standard of training received on the OISC Level 1 course, i passed my exam. Thank you!"
"My application was approved and a huge weight has been lifted from our shoulders this year "
"We used this service for the spouse visa extension application to assure that all the information was valid and correct."
Student Visa Requirements in the USA
Turkish students must meet certain requirements before they are issued the US Student visa. The US visa requirements for Turkish students include:
Present your passport-sized photograph recently taken in the last 6 months.
Get a non-immigrant visa application form.
Get a receipt of the $185 visa processing fee deposit you made.
Present a form of approval (Form I-20) from your university/college or programme you want to study in the US.
Provide your personal information, such as siblings, and children (if you have any).
Get your travel history beyond the last 10 years.
Be at the US embassy in Ankara or the US consulate in Adana for the interview in person on the agreed date and time.
Get your original bank statements.
Show that you have ties to Turkey that will bring you back to the country immediately you complete your study programme. You must provide a round-trip flight ticket to Turkey to prove that you will return to the country after your studies.
Get proof of how you are related to your sponsor and your sponsor's fixed deposit certificates or bank statements.
Show that you have no criminal record. You are required to obtain a Police Clearance certificate issued by the public prosecutor office or the Ministry of Justice in Turkey. This certificate must state that you have no criminal charges against you while living in Turkey.
Show that you can speak and understand English by presenting the test score of your TOEFL or IELTS.
Provide documents that show you are set to begin your academic journey in the US, such as original copies of grades from school transcripts, SAT, test scores of diplomas, and original copies of certificates of public examinations (O or A-levels, and so on).
Pay your SEVIS fees. If you are an applicant for the F1, M1, and J1 visas, you are required to pay the SEVIS fees. Only the US government-sponsored programme participants are exempted from these fees.
Evidence of having enough funds. You must provide your bank statements to show that you can fend for yourself financially during your stay in the US. You must prove you have enough finances to cater for yourself and pay your tuition while in the US, if you are an M-1 Student visa applicant.
Note that documents that are not in English or Turkish must be translated by an authorised translator. These documents must also be notarised.
The USA Student Visa Types
Turkish students have 3 options of US visas to choose from. These visas are designed for international students who want to advance their educational careers in the US.
The type of US visa you choose must align with your study programme in the US. They include:
F-1 Student Visa
If you want to embark on your academic journey in the US, this visa may suit your needs. This visa allows for a study that exceeds 18 hours weekly. With this visa, you can partake in English Studies at an English language institute in the US.
Upon the completion of your first year in your school, the United States Citizenship and Immigration Services (USCIS) may allow you to work off-campus. The reason is that you are not allowed to work-off campus on an F-1 visa while your first year programme is ongoing.
M-1 Student Visa
Turkish students who want to partake in the US vocational or non-academics studies can obtain an M-1 visa. Turkish students and other non-US students on M-1 visas are only allowed to take up temporary jobs that give them practical experience after they are done with their studies. On the M-1 visa, you are granted 1 month of practical training for each 4 months of study.
The M-1 visa is typically valid for 1 year. You can, however, request an extension if you desire to stay in the US for an extra 3 years. To extend your stay in the US on an M-1 visa, you can file an application for a visa extension for the duration of your training along with an approval from the designated school officer.
J-1 Student Visa
If you are a Turkish student who wants to participate in a cultural exchange and educational programmes that include university and high school study, this visa will meet your needs. Businesses, schools, and several organisations and institutions are the major sponsors of these programmes.
How to Apply for a USA Student Visa
If you want to apply for a USA Student visa from Turkey, you are required to follow the US visa application process for Turkish students. The following is the step-by-step guide on how to apply:
Be Enrolled into a University or College in the US
Before you may apply for a US Student visa as a Turkish student, you must first be accepted to a US college or university that is recognised by the SEVP. In addition to knowing whether your university or college is eligible for that visa, you must choose the precise US Student visa type that fits your study goals. Once you have confirmation of your enrolment at a US college or university, you can begin the application process for a Student visa.
Get Your I-20 Form
Once you have confirmed your registration, your university or college will send you an I-20 document, which you will need for the remainder of your US Student visa application process. You will include your SEVIS ID, the start and finish dates of your course of study, and the sources of your financial aid. It is advised that you verify the information on the I-20 form before you sign it.
Pay the SEVIS Fee
As a Turkish student applying for a US Student visa, you are required to pay the $350 SEVIS fee. You must also provide a printed copy of your receipt at the visa interview.
Complete Your DS-160 Form
You must use the application portal to complete your DS-160 form with the required information. Receive a confirmation page with your barcode after paying the $185 US Student visa fee for Turkish citizens. Additionally, you must bring this confirmation page with you to the interview.
Book Your Interview
You must find the closest US embassy or consulate and schedule an interview after completing and submitting your I-20 and DS-160 forms. Ensure you bring all the necessary documentation to your interview for a US Student visa. You might have your biometric data (fingerprints and photos) taken during the interview.
Prepare For Your Interview
It is ideal that you practise answering interview questions in advance or that you ask an immigration advisor for interview advice. You can get assistance from our immigration lawyers at Total Law on US Student visa interview tips for Turkish citizens.
You may also contact our immigration lawyers at Total Law for advice if you do not know how to start your US Student visa application procedure. We can assist you in selecting the specific US Student visa category that best matches your intended course of study in the US.
We can help you in collating all your required documents, ensuring you are eligible for the visa, and assisting you to make a compelling application to obtain your Student visa. Call us today on +1 844 290 6312 or contact us online.
How Can Total Law Help?
The US Student visas are designed to fulfil various educational purposes of Turkish citizens and other international students. The process of obtaining a US Student visa is rigorous and you may miss out on required documents and certain information in your application.
Unfortunately, making errors of this kind may result in the denial of your US Student visa.  Additionally, as a Turkish student, you must meet all the requirements and pay the needed fees during your application process. Ensure you make appropriate payments as any wrong payment will not be refunded.
It is ideal to seek expert guidance from an experienced immigration adviser in your Student visa application process. Our immigration advisers at Total Law have helped several Turkish students obtain their US Student visas.
Besides that, our immigration lawyers know everything about the US immigration law and the appropriate steps to take to ensure you receive a favourable decision on your visa application. Let us help you actualise your dream of studying in the US. Call us today on +1 844 290 6312 or contact us online.
Advice Package
Comprehensive immigration advice tailored to your circumstances and goals.
Application Package
Designed to make your visa application as smooth and stress-free as possible.

Fast Track Package
Premium application service that ensures your visa application is submitted to meet your deadline.
Appeal Package
Ensure you have the greatest chance of a successful appeal. We will represent you in any case.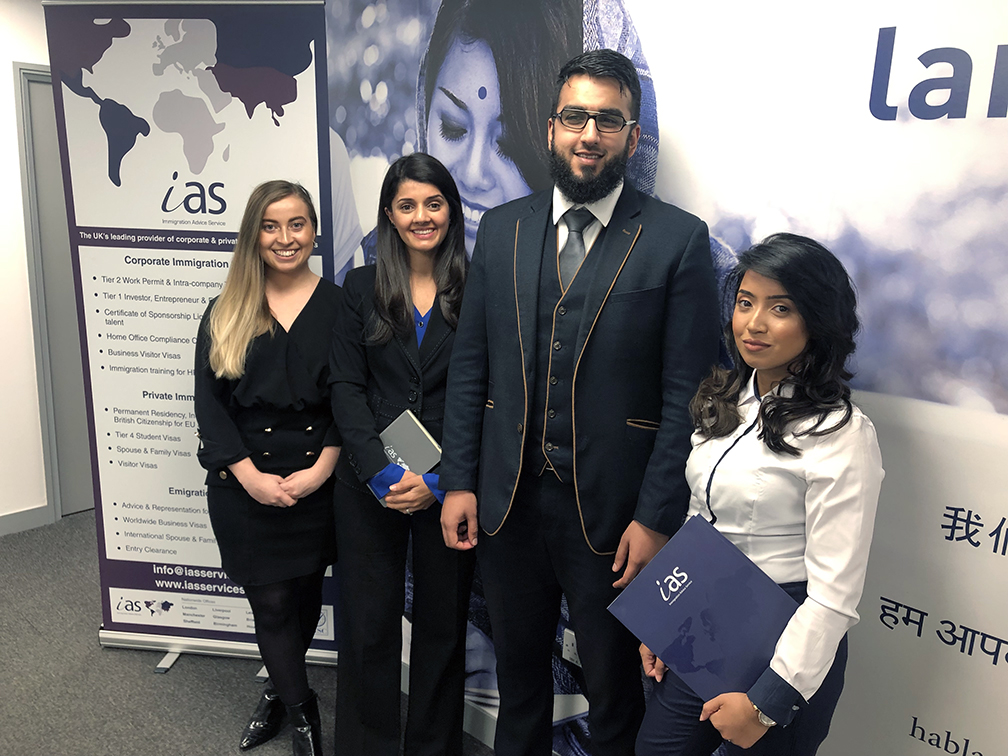 The Advice Package
During this untimed Advice Session with our professional immigration lawyers in London, you will receive our comprehensive advice, completely tailored to your needs and your situation.
Request the Advice Package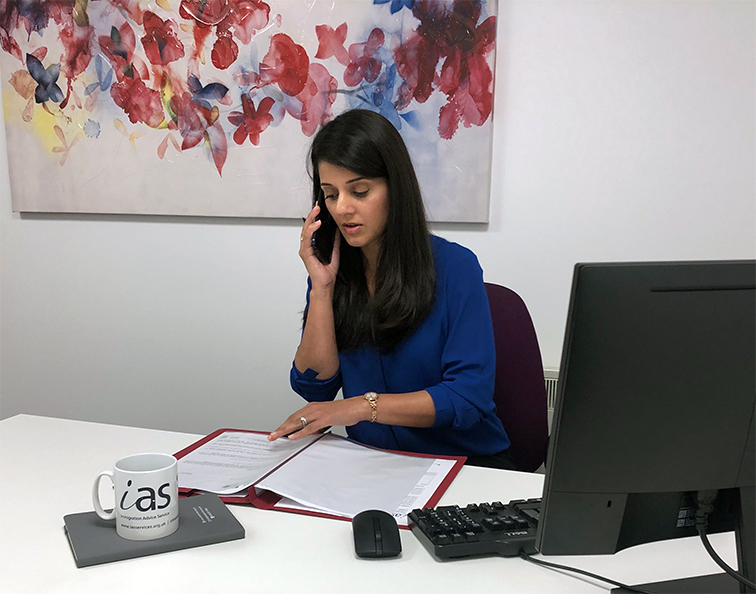 The Application Package
With our Application Package, your dedicated immigration lawyer will advise you on your application process and eligibility. Your caseworker will then complete and submit your forms to the Home Office on your behalf.
Request the Application Package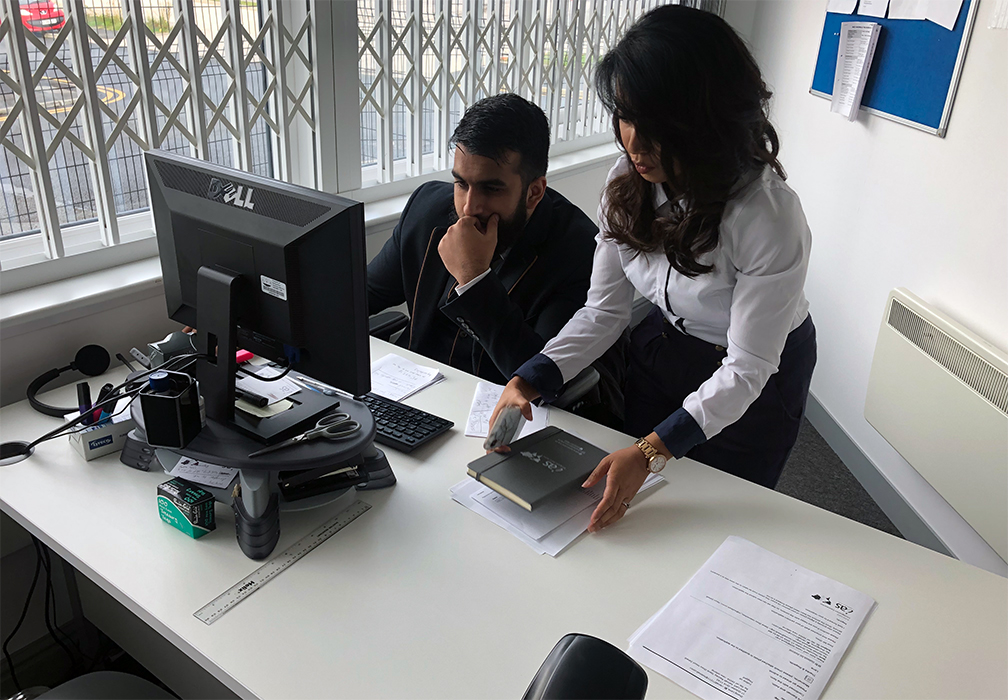 The Fast Track Package
Our Fast-Track Application Package is a premium service for those who need to submit their application in time with their deadlines. Your case will become a top priority for our lawyers and you will benefit from our highest-quality services.
Request the Fast Track Package
The Appeal Package
By choosing our Appeal Package, you can rely on our lawyers' legal knowledge and experience to ensure you have the highest chance of a successful appeal. We will also fully represent you in any hearings/tribunals.
Request the Appeal Package
Related pages for your continued reading.
Frequently Asked Questions
The US government designed 3 types of visas for international students to enter the US and pursue their academic goals namely, the F-1, M-1, and J-1 visas. However, the most common type of US Student visa issued to international students is the F-1 Student visa.
You have the option to work part-time as an international student in the US, but keep in mind that your options are limited by the conditions of your visa. You must be aware of all the conditions and limitations pertaining to your visa.
There is no specific age limit for obtaining a US Student visa. However, you are required to meet all eligibility requirements to qualify.