Portugal Job Seeker Visa For South Africans
A Portugal Job Seeker visa enables the holder to enter Portugal and remain in its national territories to look for work. This visa lets the visa holder carry out activities related to searching for work until the visa expires or until a residence permit is given.
If you are from South Africa, you may wonder whether you are eligible for this visa or if you must have one. Here at Total Law, we can answer all of your questions regarding the Portugal Job Seeker visa, and we can help you get your application started. Just give us a call at +44 (0)333 305 9375.
Portugal Job Seeker Visa From South Africa: An Introduction
The Portugal work visa, otherwise known as the Portugal Job Seeker Visa, allows the holder to enter the country and remain just to look for work. This authorises the visa holder to also carry out work for an employer until the visa expires or until they are granted a residence permit.
Those who are job seekers looking for new opportunities in Europe may find that this visa is the best opportunity for them. The Portugal Job Seeker programme allows unique opportunities for migrants to explore the job market in Portugal for up to six months with no need for sponsorship or a job offer.
This allows applicants to experience the landscapes and culture of the country but also gives them the opportunity to find a potential long-term job and, therefore, a long-term work visa as well.
Be aware that this visa is only granted for 120 days and is only renewable for another 60 days, allowing a single entry into the country. This visa does suppose the date of attribution of competent services, allowing the applicant, post-formalisation of an employment contract through the above period, to be able to apply for a residence permit.
To apply for a residence permit, applicants will also need to meet the basic conditions of acquiring temporary residence under the terms of Article 77 of Portuguese law.
Yet, if the applicant does not find work during this period, they will be required to leave and can only apply for a new visa for job seeking after it has been a year since the previous visa expired.
"I'm very happy with the standard of training received on the OISC Level 1 course, i passed my exam. Thank you!"
"My application was approved and a huge weight has been lifted from our shoulders this year "
"We used this service for the spouse visa extension application to assure that all the information was valid and correct."
Portugal Job Seeker Visa Eligibility
This visa should be requested at the local Portuguese embassy serving the origin country of the applicant. Here, the applicant needs to make a booking and prepare documents and forms for the interview.
However, first, the applicant needs to ensure that they are considered eligible for this visa. The eligibility criteria for the Portugal Job Seeker Visa include the following:
The applicant must be a non-EU national.
The applicant must hold a valid passport.
The applicant needs to have a clean criminal record.
The applicant must have a sufficient amount of funds to show that they can support themselves in Portugal during their time seeking work.
The applicant needs to have health insurance to cover themselves for the duration of their time in the country.
All Portugal Job Seeker Visa Requirements For South African Citizens
All of the documentation that the applicant will require to apply for the Portugal Job Seeker visa is listed below. Some documents are required only for specific persons; it is imperative to ensure that applicants include every document that they need to include in their application; otherwise, there may be a delay in receiving a decision on the application, or the application may be refused.
The documents required for a Portugal Job Seeker visa application for South African citizens are as follows:
The applicant must provide a national visa application form filled out and signed.
The applicant must provide a passport or alternative travel document that is valid for at least three months after their estimated date of return. Additionally, they must also provide a photocopy of their passport.
The applicant must provide proof of regular status. This is required if the applicant is of a nationality other than the country from which they are applying for the visa. The regular status in this location must be valid for longer than the date of expiration of the visa they are applying for.
Provide a request for a criminal record inquiry to be conducted by SEF (Immigration and Border Services). However, this does not apply to minors under the age of sixteen.
A criminal record certificate that has been issued by a competent authority in the applicant's country of nationality or in a location where the applicant has resided for over a year with a Hague Apostille, or legalisation. This is required for all applicants except for those under the age of sixteen.
The applicant must provide valid travel insurance that will cover all necessary medical expenses. This can include expenses from urgent medical assistance and even possible repatriation.
A copy of the return transport title.
The applicant needs to provide proof that they have the financial resources available to support themselves during their time in Portugal. this needs to be the equivalent of at least three guaranteed monthly minimum salaries.
A copy of the applicant's resume.
Proof of the applicant's accommodation in the country.
The proof of financial resources can be waived upon the presentation of a 'term of responsibility' alongside a recognised signature that was made by a Portuguese citizen or a foreign citizen that has legal residence authorisation in the country. This should guarantee accommodation and food resources for the visa applicant, as well as repatriation costs in the event of an irregular stay.
If this ends up being the case, the signatory to the 'term of responsibility' will also need to provide proof that they have the financial capacity to provide at least three times the guaranteed monthly minimum salary available to support the applicant.
All of the above documents submitted alongside the document will also need to be in Portuguese or English. If any of these documents are not in English or Portuguese, then they must be translated by a certified translator and then notarised.
Some documents will also require legalisation. These documents can be legalised via an Apostille Stamp, or they can be legalised via the Portuguese Embassy in the applicant's country of origin, or where they are applying from.
Job Offer For The Portugal Job Seeker Visa: Needed Or Not?
One of the most favourable parts of this type of Portugal work visa is that the applicants do not need to receive a job offer from an employer in Portugal to apply. Applicants can enter Portugal and look for jobs that suit or need their expertise and experience.
It is also a visa that allows applicants to have the chance to explore the variations in the labour market in Portugal with no restrictions. Being able to stay in Portugal while holding a Job Seeker visa is a much better option for those who are seeking work than looking for jobs outside of the country.
Employers will also find it easier and more attractive to hire someone who is already in the country than someone who is outside of Portugal.
While this visa only allows the holders of the visa to stay in Portugal for 120 days, there is the possibility of a 60-day extension to continue to seek employment.
Costs Breakdown Of The Visa
There are no specific costs for the Portugal job seeker visa listed by the Portuguese government. The fees that an applicant will be required to pay depend on the country from which they are applying.
That being said, the applicant can anticipate paying the following fees:
It will likely cost between €75 and €80 to apply at the Portuguese embassy or consulate that the applicant is applying to.
It costs €170 for a residency permit. This fee is paid in Portugal to SEF for the application to be processed.
Anticipate requiring around €2,280 in a bank account. This is required to show that the applicant can cover their living expenses for three months.
Health insurance will also be required. The insurance policy will need to be worth around €30,000 to cover all potential requirements.
It is best to have all of these fees prepared before making your application, as many of them will be necessary for you to make your application with SEF for the job seeker visa.
How To Apply For The Portugal Job Seeker Visa From South Africa
If you are a citizen of a third state and wish to enter and stay in Portugal to look for a job, it is important that you first express your interest in registering with IEFP (Instituto de Emprego e Formação Profissional). This is the Portuguese public employment service. This must be done before submitting a visa application and is the first necessary step.
To do this, the applicant must fill out a form on the IEFP website and then submit it. Once the applicant has submitted the form, they will receive an extract, and they can then apply for a visa to seek a job. This can be done online or at the local Portuguese consulate.
With a successful IEFP registration, be aware that this does not mean you can enter Portugal yet; a successful IEFP registration is simply a green light for the applicant to apply for their visa.
Now, the applicant needs to start their application on the website of the Portuguese consulate; however, this can also be done in person at any visa application centre. Yet, it is worth noting that for a Portuguese visa, VFS Global is in charge of the processing of visa applications.
The applicant will now need to choose which type of visa they are applying for—in this case, the Portugal Job Seeker Visa—and complete the associated form presented to them.
Once the application is completed, the applicant will then need to schedule an appointment at their visa application centre. Before this appointment, the applicant needs to ensure that they have all of their supporting documents ready. If any documents need to be translated or legalised, this needs to be done before the appointment.
At the interview appointment, the applicant will need to submit all of the supporting documentation for their application.
Once this is done, the applicant must simply wait to hear of the decision on their application. This can take up to 3 months; however, it can also be sooner. Always ensure that all required supporting documents are submitted and are in the correct format before applying; this will ensure there are no delays in the decision.
Application Processing Time
There is no official specified duration of time that it will take for the Portuguese authorities to process an application and then make a decision. The time it can take to receive a decision depends entirely on the workload of the application centre at the time of applying as well as where the applicant applied from.
In general, applicants can expect a decision to be made at any time between 30 days and 90 days (one to three months). However, ensuring all supporting documents are valid and submitted correctly can ensure that it will take less time.
If the applicant wishes to know the exact time frame it will take for the Portuguese authorities to decide on their application, it is best to contact the consulate or embassy and ask. The waiting time for a decision can vary from place to place.
Portugal Job Seeker Visa Validity And Extension
Portugal Job Seeker visas will have a validity period of 120 days, or 4 months. Those who hold this visa are only allowed to enter Portugal once with this permit.
Upon receiving approval of the visa application, the Portuguese authorities will provide the applicant with a date within four months by which they will need to obtain work in Portugal.
However, if the applicant is not able to obtain work by this time, they can apply to obtain an extension after 120 days (4 months) have elapsed. However, this being said, the extension can only be put into effect once and is only valid for 60 days (2 months), and after this time, if the applicant still has not managed to obtain work, they will need to leave the country.
The applicant can apply for this visa again; however, they do need to wait a year after their first visa expires to do so.
Benefits Of The Job Seeker Visa For Portugal
There are a wide range of benefits to the Portugal Job Seeker Visa Programme. The primary benefit for most is being able to work and live in Portugal, which is one of Europe's most desirable countries.
Portugal, as a country, has many benefits, including a high quality of life, a warm climate, and a low cost of living. Portugal also has a healthy, thriving economy that has a wide variety of industries that require workers who are skilled in their specialties.
Job seekers who are seeking work in industries such as healthcare, technology, and hospitality as experts or professionals will find a variety of opportunities in the country. Additionally, this visa has other benefits, such as being able to provide job seekers with exactly what they require to gain the support and help needed to find employment in Portugal.
Throughout the Job Seeker Visa programme, those who are seeking jobs will be able to access a wide range of resources. These resources include career fairs, job boards, networking events, and much more.
Job seekers on this visa can also get assistance with their job search from local employment agencies and even career counsellors. This type of support is made and put in place to help those who come from overseas seek work and find employment in a new country, and it can massively impact their potential for success.
Additionally, the Job Seeker Visa programme is also an amazing option for those who wish to gain experience working overseas. Since Portugal has a healthy economy and is diverse in the available industries for work, this provides foreign job seekers with rich grounds for new opportunities to be able to learn and develop new, interesting, and advantageous skills, therefore further expanding their professional networks and employment experience.
Having such experience can be critical for those who want to be able to advance their careers and broaden their employment horizons in new ways.
Another benefit of this visa is that applicants do not need to have a job offer from a business or employer in Portugal to apply, as is required for other work visas. Applicants can simply apply for the visa, enter the country, and then seek out jobs that suit and require their specific expertise.
This visa also allows employees to venture into the Portuguese market without restrictions. It is better to search for jobs in Portugal this way, as employers will find that it is much easier and more suitable to employ someone who is already in the country than someone who is outside of Portugal.
This visa also has the benefit that it allows applicants to stay inside the country for 120 days, potentially allowing for an extension of 60 days. Enabling the visa to be 4 months or 6 months long with an extension to ensure the applicant has the best chance of finding employment.
Residency Through The Job Seeker Visa
It is possible to obtain residency through the Portugal Job Seeker visa. However, this depends on whether the applicant manages to secure work in the country.
Firstly, the applicant must apply for the visa and have a successful application. Upon receiving confirmation of their visa, they can travel to Portugal and search for work for up to four months. If they do not find work in four months, they can apply for an extension for an additional two months.
Once the person secures a work placement in Portugal, they will then be eligible to obtain a work permit and residence permit in Portugal through their employer.
The work permit allows them to work in the country, and the residence permit will allow them to live in the country during their employment. To obtain a work and residence permit in Portugal, the applicant may need to provide similar documents as required in their Job Seeker visa application, with the addition of proof of employment, such as:
A valid contract of employment.
A promised employment contract.
Once the individual has obtained a work permit and residency visa, they can work for the term agreed upon. Depending on the agreement to work and the type of work conducted, this may lead to the potential for permanent residency or citizenship after the individual has been in Portugal for five years as a resident.
Do note that this is not the case for every job; however, if the employee is working a skilled job and is able to renew their visa for up to five years, this may make them eligible for Portuguese citizenship after this period.
How Can Total Law Help?
Moving from South Africa to Portugal to seek work can be very complex, but with its high quality of life and low cost of living, Portugal is a very sought-after destination. With so many amazing employment opportunities in the country, it is unsurprising that Portugal is such a popular destination for migrants.
The Job Seeker visa opens up new opportunities for its applicants and can give South Africans a new chance to get their dream job in a country with substantial economic success. However, the process of obtaining a job seeker visa and completing the application can be complex.
This is why we recommend getting legal assistance. If you happen to be successful in your search for work under the Job Seeker visa, a lawyer can also help you in obtaining a work and residency permit.
For any assistance in managing the process of your application and obtaining residency and work in Portugal, our lawyers at Total Law can help. We are a team of experts and are very knowledgeable about the Job Seeker visa for Portugal. So, give us a call at Total Law at +44 (0)333 305 9375, or send us a message today and get started on your way to your dream career.
Advice Package
Comprehensive immigration advice tailored to your circumstances and goals.
Application Package
Designed to make your visa application as smooth and stress-free as possible.

Fast Track Package
Premium application service that ensures your visa application is submitted to meet your deadline.
Appeal Package
Ensure you have the greatest chance of a successful appeal. We will represent you in any case.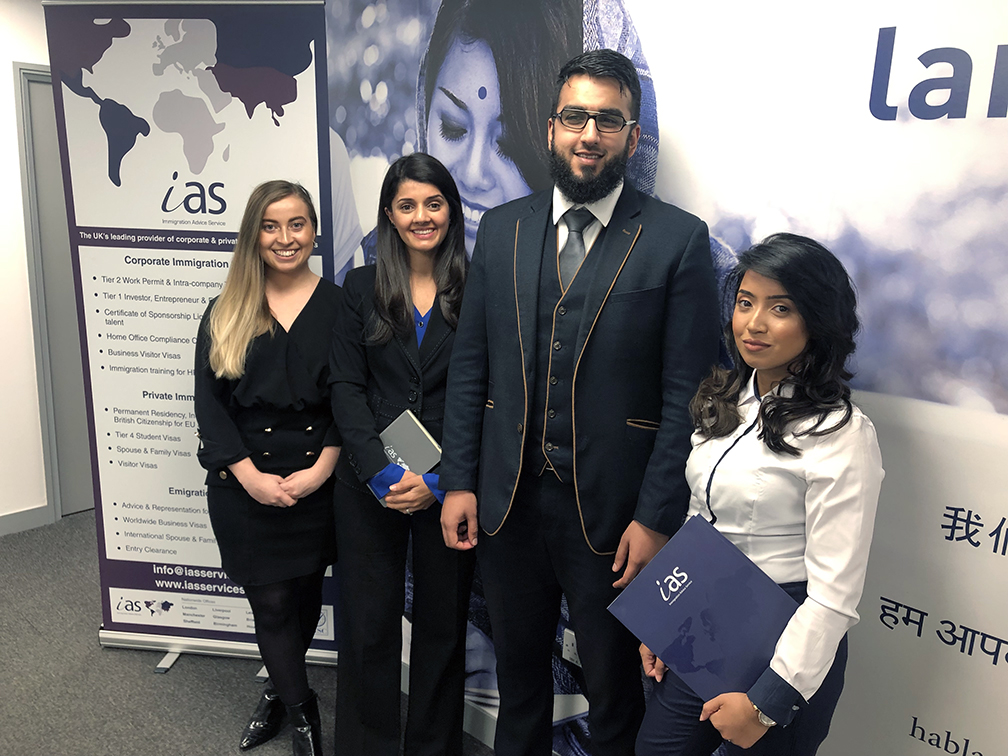 The Advice Package
During this untimed Advice Session with our professional immigration lawyers in London, you will receive our comprehensive advice, completely tailored to your needs and your situation.
Request the Advice Package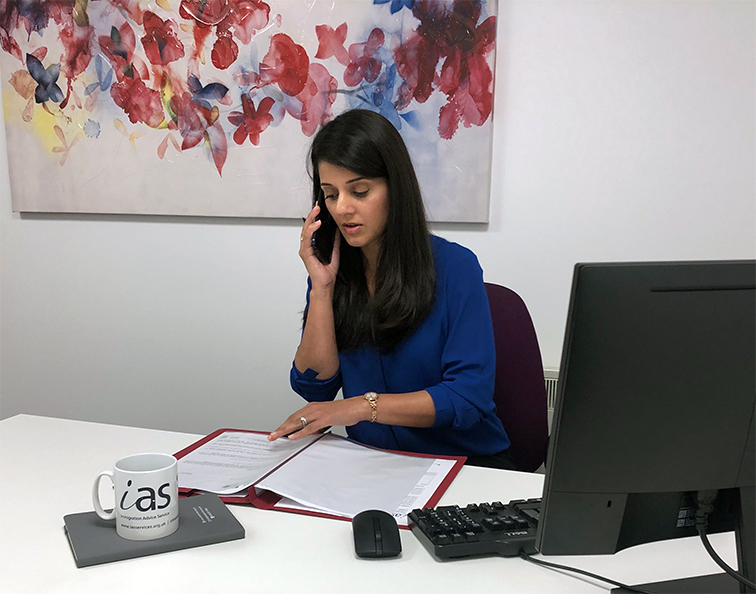 The Application Package
With our Application Package, your dedicated immigration lawyer will advise you on your application process and eligibility. Your caseworker will then complete and submit your forms to the Home Office on your behalf.
Request the Application Package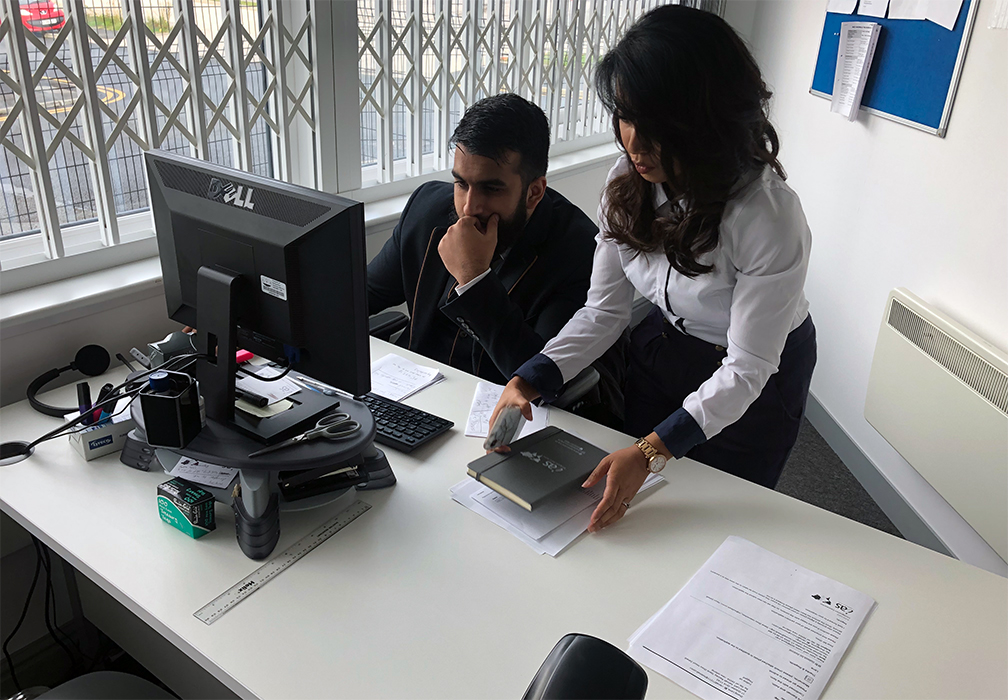 The Fast Track Package
Our Fast-Track Application Package is a premium service for those who need to submit their application in time with their deadlines. Your case will become a top priority for our lawyers and you will benefit from our highest-quality services.
Request the Fast Track Package
The Appeal Package
By choosing our Appeal Package, you can rely on our lawyers' legal knowledge and experience to ensure you have the highest chance of a successful appeal. We will also fully represent you in any hearings/tribunals.
Request the Appeal Package
Related pages for your continued reading.