UK Partner Visa for US citizens
If you would like to join your British partner in the United Kingdom, you will need to apply for a UK Partner Visa. The partner visa is part of the UK Family Visa category and is available to legal husbands, wives, civil partners, fiancees, proposed civil partners, and even unmarried partners of UK citizens.
For some help navigating the application process for a UK partner visa, call us today on 0333 305 9375, or message us via our live chat.
Who is eligible for a UK Partner visa? 
In order to be eligible for the UK Partner visa, both partners need to be at least 18 years of age. Your partner will also need to fulfil the following requirements:
Be an Irish or British citizen
Have settled status in the UK through the European Union Settlement Scheme, holding either Indefinite Leave to Remain, Settled Status or  permanent residence
Be a citizen from the European Union, Switzerland, Norway, Iceland or Liechtenstein and hold pre-settled status. If this is your partner situation, they must have started living in the UK before 1 January 2021
Hold a Turkish Businessperson visa or Turkish Worker visa
Have refugee status or humanitarian protection from the UK
Meet the spouse visa financial requirements, which require applicants to prove to meet the financial requirement that they and their partner have a combined yearly income of a minimum of £18,600 or provide evidence for savings of at least £62,500 through bank statements
Can demonstrate they have an appropriate place for the you to come and live with them in the UK. "Appropriate"  means it should be owned by either the UK partner or applicant or it is occupied/rented exclusively by them
Pass a medical exam to prove good health without tuberculosis
You and your partner must prove you will live together permanently in the UK.
"I'm very happy with the standard of training received on the OISC Level 1 course, i passed my exam. Thank you!"
"My application was approved and a huge weight has been lifted from our shoulders this year "
"We used this service for the spouse visa extension application to assure that all the information was valid and correct."
What is the required proof for UK Partner Visas? 
Applicants for the UK partner visa will have to prove the following about the nature of their relationship:
That you and your partner have met in person
That you and your partner have a genuine, lasting relationship
That you and your partner do not have blood relations or relations through marriage
That you and your partner's marriage/partnership  is valid thought a marriage certificate or civil partner certificate
That you and your partner intend to live together in the UK permanently
Any previous relationships and/or marriage have ended permanently
What documents are required for a Partner Visa?
As per immigration rules, as part of the visa application, applicants will need to provide proof of their relationship by providing the following supporting documents as evidence to the Home Office:
Marriage certificate/civil partnership certificate  (if applicable)
Tenancy Agreement for at least two years in length (if applying as an unmarried partner)
Letters of support from family members and friends that confirm you and your partner's relationship are genuine
Official documents such as from the government, bank, council utility provider, medical professional, etc
Photographs showing relationships throughout the years of the relationship
Voting registration
Items like travel tickets, receipts, cards, texts, and/or social media posts are not considered strong enough to evidence the relationship and may not help the application.
Partner visa process for Fiance/ Proposed Civil Partner applications 
If you make a UK partner visa application as a fiance(e) or proposed civil partner and are not yet married, you will have to provide evidence that any previous marriages/civil partnerships have ended and that you plan to marry or become civil partners within 6 months of arriving in the UK.
In the instance that you and your partner do not meet the requirement highlighted above, it might still be possible to apply for the UK Spouse Visa if:
You have a child in the UK who is an Irish or British citizen or has lived in the UK for 7 years and it would be deemed 'unreasonable' for them to leave the UK.
If there would be challenges if you and your partner lived outside the UK that could not be overcome
If it would breach your human rights to not permit you to enter into the UK
How to apply for a UK Partner Visa
The UK Partner Visa application can be submitted online from either the US or the UK (if you happen to already be legally residing there.)
All supporting documents required to prove the genuine relationship will need to be submitted along with the online form, the required fees, and biometrics.
It is possible for some American and UK national applicants to be invited for an interview at a local visa application centre where they will be interviewed by immigration officers to discuss the intention to move to the UK, and the nature of their relationship.
The average processing time for a UK Partner Visa is anywhere between 2 – 12 weeks from the date of submission.
What are the fees associated with the UK Partner Visa?
For applications made from inside the UK, the cost is £1,033. However, for applications made from the US or outside the UK, the fee is £1,523.
There may be a chance to use the priority service application fee of £573. Applicants will be notified when they do the application if their application is applicable for this premium service.
Applicants must also pay the Immigration Health Surcharge towards the National Health Service for £624 per year. There may be additional fees for the biometrics appointment, to obtain the biometric residence permit.
Should you be unable to afford UK Partner Visa fees, there is an online fee waiver request form for the following individuals:
People that do not have a place to live and cannot afford one
People that do have a place to live but can't afford essential living items
People on a low income or on social welfare benefits
People who by paying the visa fee, would in any way harm the wellbeing of any children or the family
How long does the UK Partner Visa last?
If you are already married, in a civil partnership and/or have lived with your partner for more than 2 years, the Partner Visa will last for 33 months (if they apply from outside the UK) or 30 months (if they apply from inside the UK).
The UK partner visa can be renewed for 2 years and 6 months. It's possible to renew multiple times so long as they meet the requirements.
If the partners wish to become UK citizens, they may be eligible to apply for UK citizenship after 5 consecutive years of living in the UK, with one of those years needing to have been with indefinite leave to remain.
For couples wishing to marry in the UK, the fiance visa will last 6 months. Within that time, the couple must get married or become civil partners before that 6 months has passed.
Can I bring my dependent children with me to the UK with a Spouse Visa?
Yes, it is possible to bring children to the UK with a partner visa, as long as they are able to meet the requirements. To get entry clearance, all children(s) have to be under 18 years old and dependent on their parents, be unmarried, and without children of their own.
Usually, the parent completes the dependent visa application when they do their Partner Visa application. However, it can be done later if there is a reason the children need to stay in the United States longer for education or work purposes.
Each child's application will cost the same as a Spouse/Partner Visa application. Applications made from inside the UK will cost £1,033 and applications made from outside the UK will cost £1,523.
If the child is not the biological child of the sponsoring UK citizen partner, the US applicant will need to prove they hold sole responsibility for the child, by providing the appropriate documents, like adoption papers.
If the dependent visa is granted, the length of the dependent visa will last the same amount of time as their parent who is the main applicant.
The UK Spouse visa allows eligible US citizens to come and live in the UK with their UK-based spouses or partners, which can be a real boon for couples.
However, the application process can be a long and drawn-out one, with many complex eligibility criteria that applicants must adhere to.
If you require any additional help with your UK Spouse visa application from the US, Total Law can help.
We offer full and comprehensive legal services for those looking to move to the UK, whether with a Spouse visa or any other type of visa. Whether you need expert assistance with the application process, gathering your supporting documents, or making sure that you and your spouse meet the requirements, we can help.
Call us today on +1 844 290 6312 or leave us a message on the online chat.

Advice Package
Comprehensive immigration advice tailored to your circumstances and goals.

Application Package
Designed to make your visa application as smooth and stress-free as possible.

Fast Track Package
Premium application service that ensures your visa application is submitted to meet your deadline.

Appeal Package
Ensure you have the greatest chance of a successful appeal. We will represent you in any case.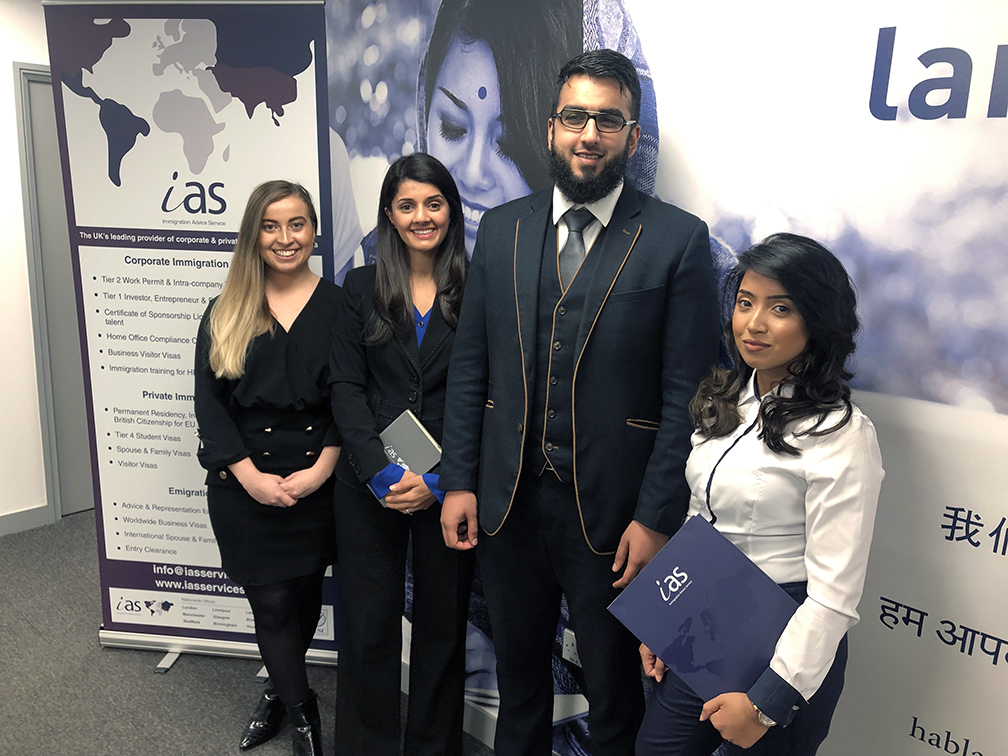 The Advice Package
During this untimed Advice Session with our professional immigration lawyers in London, you will receive our comprehensive advice, completely tailored to your needs and your situation.
Request the Advice Package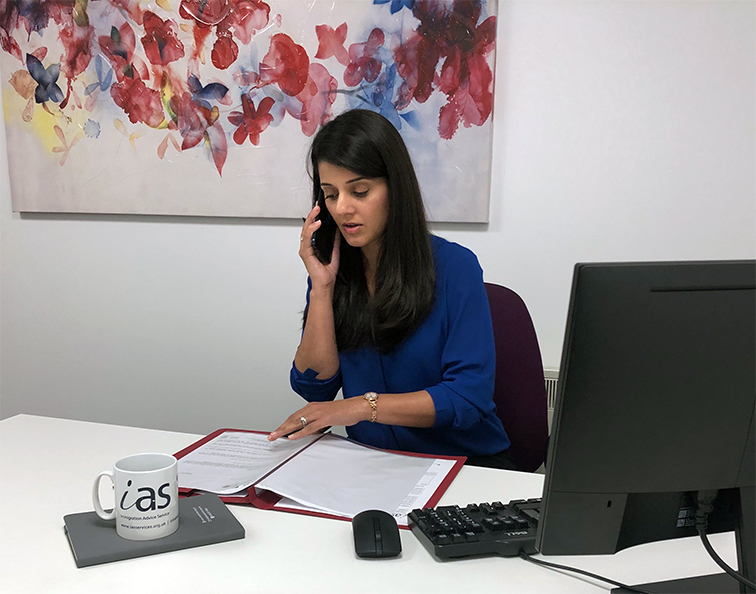 The Application Package
With our Application Package, your dedicated immigration lawyer will advise you on your application process and eligibility. Your caseworker will then complete and submit your forms to the Home Office on your behalf.
Request the Application Package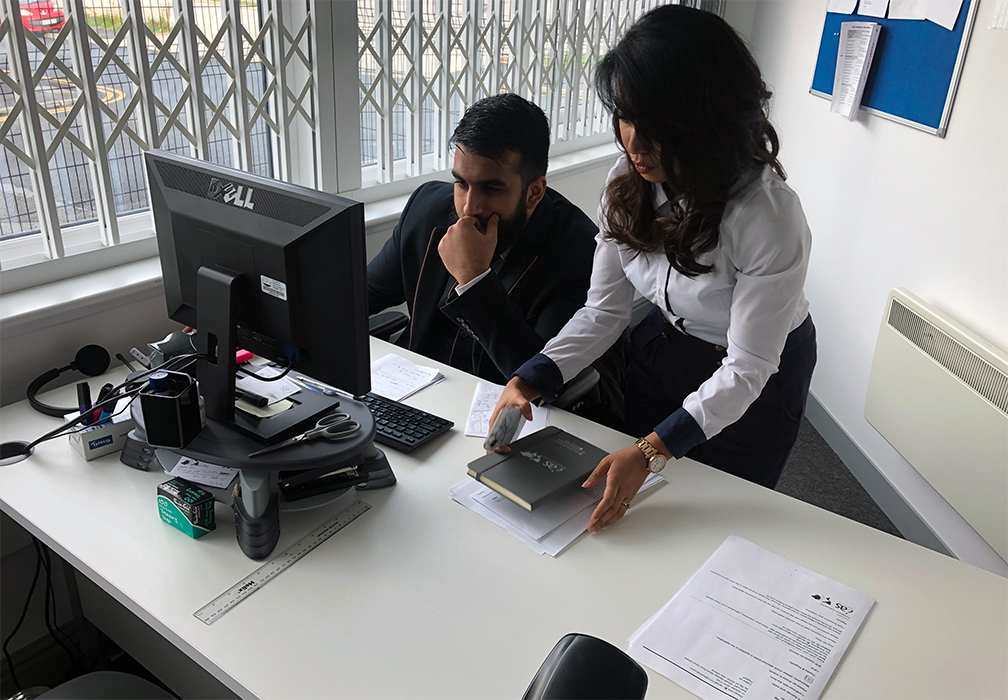 The Fast Track Package
Our Fast-Track Application Package is a premium service for those who need to submit their application in time with their deadlines. Your case will become a top priority for our lawyers and you will benefit from our highest-quality services.
Request the Fast Track Package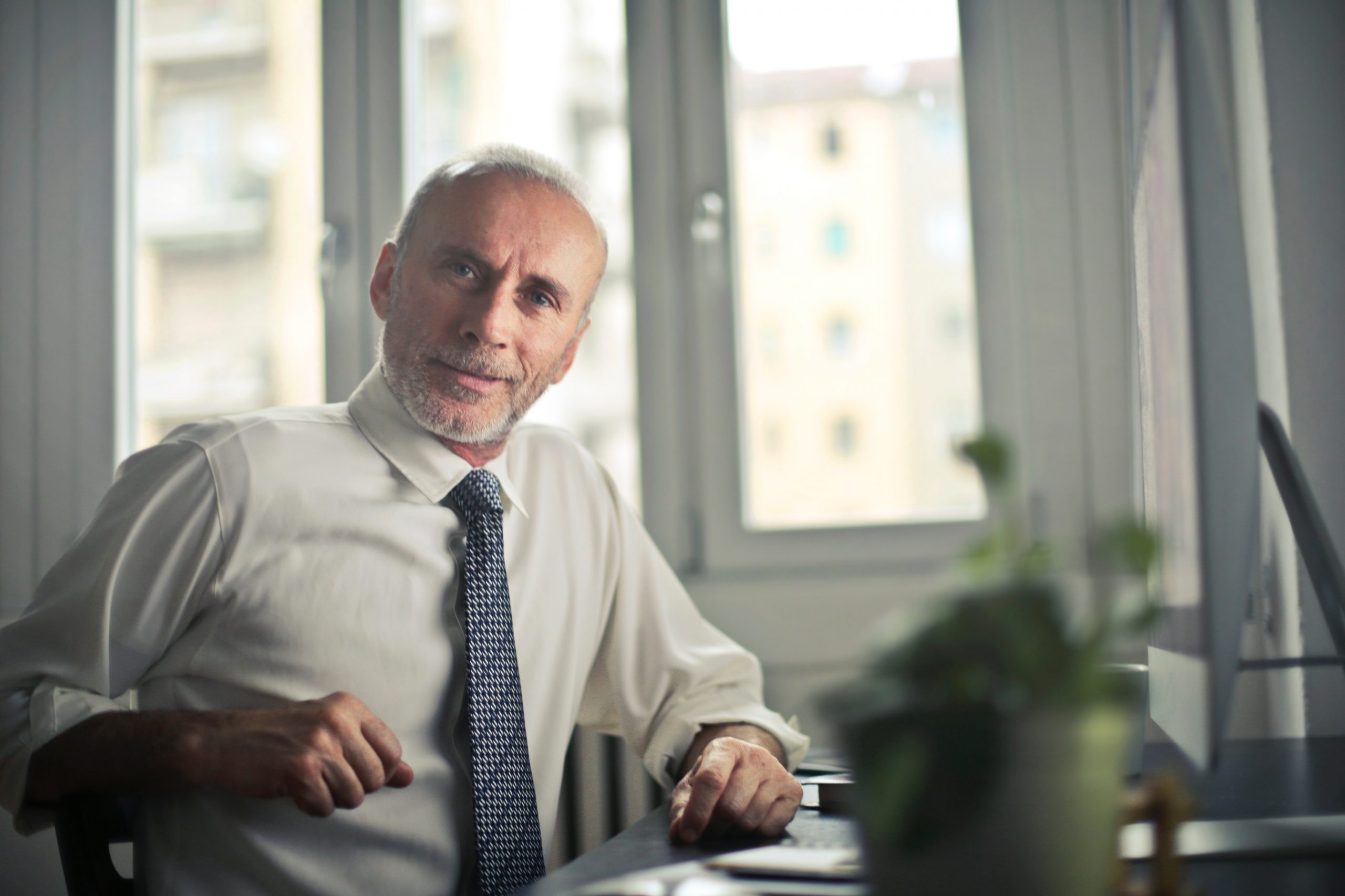 The Appeal Package
By choosing our Appeal Package, you can rely on our lawyers' legal knowledge and experience to ensure you have the highest chance of a successful appeal. We will also fully represent you in any hearings/tribunals.
Request the Appeal Package
Related pages for your continued reading.
Frequently Asked Questions
If the relationship ends or you get a divorce from your partner, it is important to let the Home Office know. Since the partner visa depends on the relationship, the US citizen is given a Spouse Visa curtailment. This paperwork will permit sufficient time in order to make a new application in a different category to stay in the UK or the applicant must return to the United States.
It is possible to work on a spousal visa in the UK. However, you cannot work while on a six-month Fiance Visa. However,  once you are finally married, you will be able to switch to a Spouse Visa which allows you to work.
Individuals who are unmarried but have been in a serious relationship that is similar to marriage and can provide sufficient evidence that they have been in a relationship for at least 2 years can be considered as unmarried partners.