Investor Visa UK
The Investor visa permits applicants with qualifying investments to make substantial financial investments within the United Kingdom. The UK immigration rules for this visa are based, almost entirely, on the applicant's ability to raise a working business or make a demonstrably substantial financial investment.
If you would like further information on applying for the UK investor visa, contact Total Law for assistance with your visa application process. Speak to one of our expert immigration lawyers today. Contact us at  0333 305 9375 or use the online contact form to get in touch.
What is the UK Investor Visa?
The UK Investor visa is a UK visa route is for applicants who want to gain permanent residence via the investment program, so long they have the qualifying investment.
The Investor Visa permits holders to live in the UK for up to three years and four months, after which they can apply for an extension.
Given that the applicant is already in the UK, the chances are that a switch is more likely.
Always check if you have reached the threshold required to apply for settlement, which leads to citizenship, should you wish to take it that far.
"I'm very happy with the standard of training received on the OISC Level 1 course, i passed my exam. Thank you!"
"My application was approved and a huge weight has been lifted from our shoulders this year "
"We used this service for the spouse visa extension application to assure that all the information was valid and correct."
What are the eligibility requirements for the investor category visa?
Most visa applications have a point-based system. However, the UK Investor Visa has fewer requirements, emphasizing investment and investment amount and for high net worth individuals.
The applicant must have a minimum investment of at least £2 million as an initial investment, with the option of investing more, which reduces the amount of time one has to wait before they get settled.
Additional eligibility requirements are:
Be at least 18 years old
Be able to prove the money belongs to you, your spouse's, your partner's (both unmarried and same-sex partner).
Hold a clean criminal record
You do not come from an EEA country or Switzerland
You have a valid UK-regulated bank account opened with a UK-regulated financial institution to allow the use of the funds.
Have qualifying investment amount for the initial investment
The applicant must show that the money is held in one or more regulated financial institutions and disposable (free to spend in the UK).
Unlike other applications that require applicants to take an English test, most of the talking during the Investor Visa UK application will be done by the £2 million investment.
All of the money for the initial investment must be invested into UK businesses within the first three months of the visa being granted. The money must be put aside for the investor Visa application, so it is freely available to invest before applying for the UK visa, to meet this requirement without delays.
Applying for an Investor Visa UK
The Investor Visa application is done online by filling out the relevant application form on the UK government website.
Uk investor visa applicants must have the following documents when filling the visa application:
A valid passport or relevant travel documentation
A tuberculosis test result (where applicable)
 A criminal record certificate from any country you have stayed in for a total of 12 months or more over the past decade.
Documents to prove you have the qualifying investment funds available and a UK bank account, not in offshore companies.
(For those using their own money)- You must show how much money you have, which bank holds it, where it came from, that you have had it for less than 2 years and that it can be transferred to the UK and converted to sterling.
(For those using a partner's money)- You must show a certificate of marriage or civil partnership or proof of a long-term relationship (at least 2 years). There should also be a statement from the partner confirming that you are allowed to control the funds in the UK and a letter from a lawyer/attorney/legal advisor validating the statement.
You will also be required to prove the bank account is at a regulated UK bank account. For that, you have to submit a letter that:
 Comes from an authorized official
Is dated within 3 months of your Investor Visa UK application
Is written on official bank paper with the header included
States your official name and account number
Confirms you have opened an account with the bank to invest £2 million.
 Confirms the bank is regulated (by the Financial Conduct Authority)
Confirms money-laundering checks have been done
After completing this process, you will also have to book an appointment at the visa application centre to submit biometric information (fingerprint and a photograph). These details are used to identify you and go on your Biometric Residence Permit, which you have to collect within 10 days of entering the UK.
The Investor Visa pathway to settlement and citizenship
Investor Visa holders can permanently become UK residents by applying for settlement. Not all visas have the same time requirement before applying for settlement is allowed.
The UK investor Visa is one of the visas that allow holders to apply for Indefinite Leave to Remain much faster, following a tiered system. If the investment funds:
 Is £10 million, you can apply after 2 years
Is £5 million, you can apply after 3 years
 Is £2 million, you can apply after 5 years
Although Investor Visa holders can live and work in the UK, there are things they are allowed to do, and some they are barred from.
What are Investor Visa UK holders allowed and not allowed to do?
Investor Visa holders are allowed to live, work and study in the UK for three years, and for four months the visa is valid. You can:
Live, work, study, and do business in the UK
Bring close family members to live with you
Enjoy the benefits of being in a stable economy
Benefit from access to a reliable healthcare system
Eventually, apply for British citizenship and get a British passport which allows travel visa-free to more than 100 countries around the world
Per the immigration rules of the UK government, UK Investor Visa holders are not permitted to:
Work as a sports coach or sportsperson
Receive public funds
You also can't work as a doctor or dentist in training unless:
You have a primary degree at the bachelor's level in medicine or dentistry from a UK institution that has a Student Sponsor license or is recognized/listed by the UK.
You worked as a doctor or dentist in training the last time you were in the UK.
No restrictions of this nature were placed on your previous visa.
Can I get citizenship via the Investor visa?
Yes, after a few years (depending on the amount of money invested), a successful applicant can apply for citizenship. To be eligible for a British passport when the time elapses, you must:
Live in the UK for at least 6 years.
You must have spent 75% of your time in the UK. Therefore, the time spent outside the country should not exceed 450 days out of the five years.
In the year before you apply for citizenship, you cannot have been outside the UK for more than 90 days in total.
Not have broken any UK laws.
Be of good moral character.
Knowledge of the UK culture and knowledge of either English, Scottish, or Welsh.
What does the online application form require?
To avoid being blindsided by the application form or applying without the documents needed, here is a list containing some of the pertinent things you will be asked.
Your name (first name and surname)
Your nationality (country of origin)
Parents, their names, dates of birth, locations of birth, and nationality.
Whether you have been to the UK before
 If you have been anywhere else in the world apart from your country of origin
The reason you are coming to the UK.
The visa you would like to get.
Whether you meet the eligibility requirements.
Regardless of the type of visa you select for your circumstances, the best step is to get in touch with the immigration lawyers and team at Total Law, so you know that you are guaranteed the right path, and stand for a much higher success rate for your immigration application. You can contact us seven days a week, either on the phone or by using the online chat function to speak with one of our client care agents.
Advice Package
Comprehensive immigration advice tailored to your circumstances and goals.
Application Package
Designed to make your visa application as smooth and stress-free as possible.

Fast Track Package
Premium application service that ensures your visa application is submitted to meet your deadline.
Appeal Package
Ensure you have the greatest chance of a successful appeal. We will represent you in any case.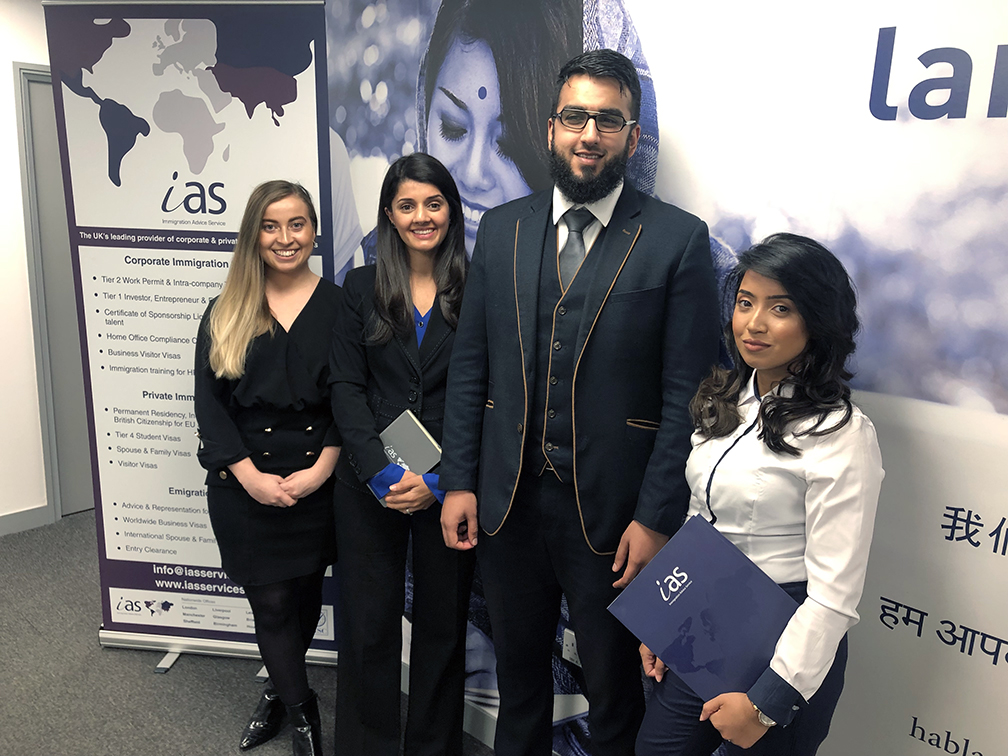 The Advice Package
During this untimed Advice Session with our professional immigration lawyers in London, you will receive our comprehensive advice, completely tailored to your needs and your situation.
Request the Advice Package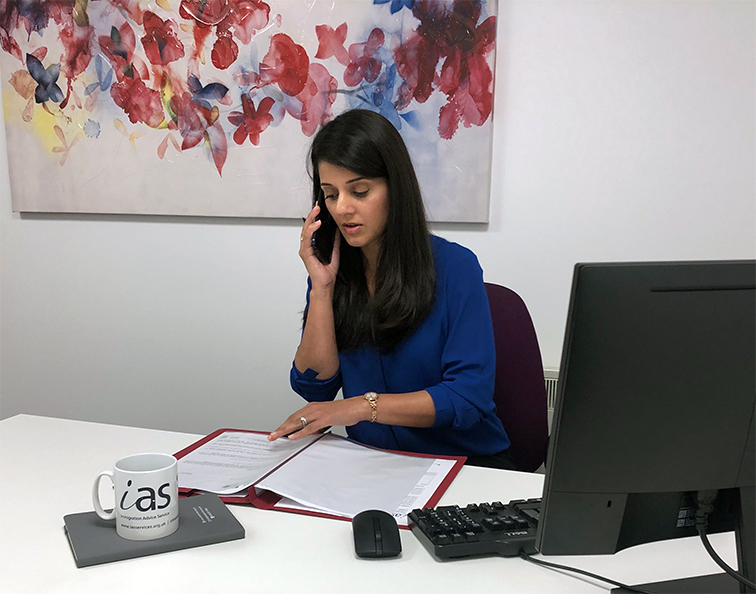 The Application Package
With our Application Package, your dedicated immigration lawyer will advise you on your application process and eligibility. Your caseworker will then complete and submit your forms to the Home Office on your behalf.
Request the Application Package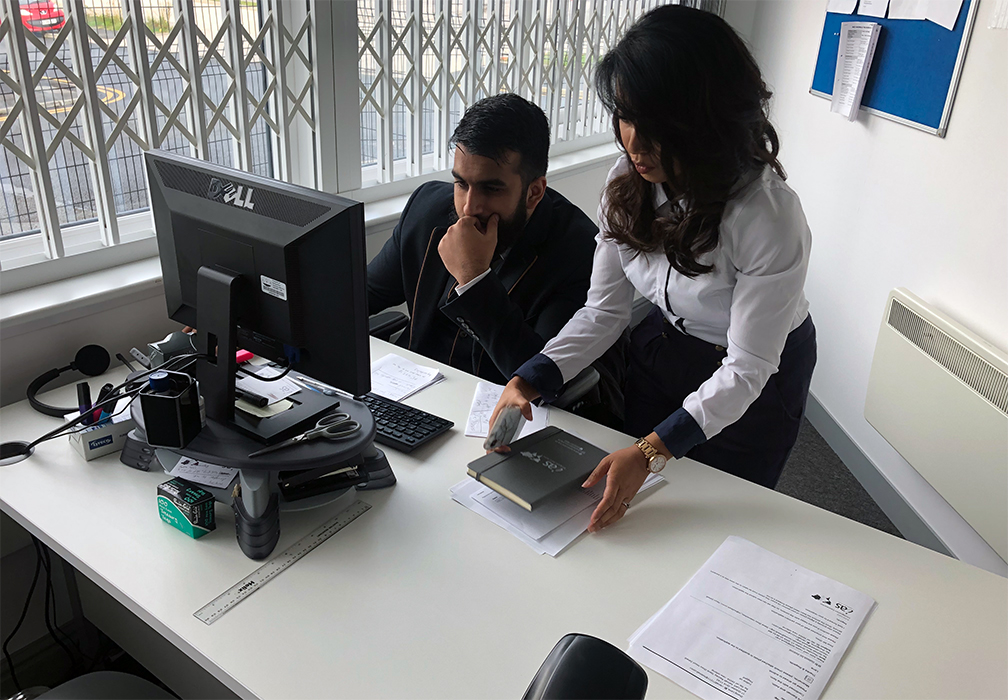 The Fast Track Package
Our Fast-Track Application Package is a premium service for those who need to submit their application in time with their deadlines. Your case will become a top priority for our lawyers and you will benefit from our highest-quality services.
Request the Fast Track Package
The Appeal Package
By choosing our Appeal Package, you can rely on our lawyers' legal knowledge and experience to ensure you have the highest chance of a successful appeal. We will also fully represent you in any hearings/tribunals.
Request the Appeal Package
Related pages for your continued reading.
Frequently Asked Questions
The UK authorities take about three weeks to process the UK Innovator Visa.
The total fee is £1,623. The application to extend commands the same fee. There are no exceptions to this rule.
Yes, you are allowed to do so. However, only certain visas allow that.
If you hold any other visa, you can still apply. However, you have to leave the UK and start the process from outside the UK using the regular channels.
The Investor visa allows the holder to stay in the UK for 3 years and 4 months. When your visa is close to expiry, you can apply to extend it for another 2 years, after which you'll have run out the clock on how long you have to be in the UK before you can apply for Indefinite Leave to Remain and eventually claim citizenship.