Portugal Job Seeker Visa From Turkey
Portugal, known for its vibrant culture and serene landscapes, stands as a beacon for Turkish citizens seeking employment opportunities abroad. Its robust economy and diverse job sectors make it an ideal destination for aspiring professionals. Navigating the visa process may seem daunting, but with the right guidance, your journey to working in Portugal can be smooth and successful.
At Total Law, our seasoned experts are ready to assist you every step of the way. Contact us on +44 (0)333 305 9375 or complete our online application form to embark on your career adventure in Portugal.
Overview of the Portugal Job Seeker Visa from Turkey
The Portugal Job Seeker Visa is one of Portugal's employment visas, which allow non-EU nationals, including citizens of Turkey, to enter and stay in Portugal with the purpose of seeking employment.
In this context, individuals wishing to explore the robust job market in Portugal can come and settle in Portugal, as long as they fulfil the eligibility requirements.
This includes not having any entry restrictions into Portugal or another Member State of the European Union (EU).
Applicants must also possess a return ticket to their home country and adequate financial resources to support themselves during their stay in Portugal.
The Portugal Job Seeker Visa will allow individuals to stay in Portugal for an initial 4 months or 120 days, after which they can extend it for an additional 60 days under certain conditions.
Note that if visa holders secure employment within this period, they are authorised to engage in subordinated work activities until the visa expires or until they are granted a residence permit. In such a case, individuals must apply for a relevant residence permit instead of extending the Job Seeker Visa.
"I'm very happy with the standard of training received on the OISC Level 1 course, i passed my exam. Thank you!"
"My application was approved and a huge weight has been lifted from our shoulders this year "
"We used this service for the spouse visa extension application to assure that all the information was valid and correct."
Job Seeker Visa For Citizens of Turkey: Eligibility Criteria
If you are a Turkish citizen aspiring to seek employment in Portugal through the Job Seeker Visa, you need to be aware of these eligibility criteria shown below to ensure a smooth application process:
Non-EU National Status: This visa is designed for those who are not citizens of European Union (EU) countries. As a Turkish citizen, you fall into this category.
Passport Validity: Make sure you possess a passport that is valid for the entirety of your stay, and preferably beyond. This serves as a crucial document for identification.
Legal Status of Overseas Residency: If you are applying for this Job Seeker Visa in a country where you are not a citizen (that is, anywhere outside Turkey in the case of Turkish citizens), you must show proof that you are legally staying in that country. Your legal status in that country should be valid for a longer time than the visa you are applying for.
Clean Criminal Record: Applicants must have no criminal history. This means no previous convictions or serious offences in any country. However, applicants below 16 years of age are not required to present this proof.
Financial Stability: You as an applicant must have adequate financial resources to ensure your ability to support yourself in Portugal while searching for employment. Proof of such financial sufficiency must be provided. Specifically, you need to have at least three times the amount of Portugal's minimum monthly wage.
Health Insurance: Valid health insurance that encompasses the entire duration of the applicant's stay in Portugal is mandatory, safeguarding both the applicant and the host country against potential health-related uncertainties.
Unrestricted Entry: Applicants must not be under any entry restriction in Portugal or any other EU Member State.
Benefits of Portugal Job Seeker Visa
For Turkish citizens exploring European job markets, the Portugal Job Seeker Visa stands out as a highly beneficial option. The notable advantages of this visa include the following:
No Prior Job Offer Required: One of the most important advantages that this visa offers is the possibility to come to Portugal without having received a job offer beforehand. This takes away the stress and uncertainty of looking for a job before you move and gives you the freedom to explore opportunities locally.
Application from Home: Conveniently, you can initiate the visa application process from Turkey itself. This benefit eliminates the need for travel expenses and time-consuming visits to foreign embassies, providing a straightforward pathway to potential European employment.
Open Access to the Portuguese Job Market: The Portugal Job Seeker Visa grants you direct access to the Portuguese job market, permitting a comprehensive exploration of various sectors and roles. This accessibility enhances your chance of finding a role that aligns with your skills and career aspirations.
Affordable Visa Costs: Financial considerations are paramount, and the affordable cost of the Portugal Job Seeker Visa eases this concern. This cost-efficiency ensures that financial constraints do not hinder your European employment journey.
As demonstrated above, the Portugal Job Seeker Visa serves as a strategic and cost-effective choice for Turkish individuals seeking employment in Europe, offering convenient and comprehensive benefits to facilitate your international career aspirations.
Portugal Job Seeker Visa Application: What Supporting Documents Do I Need to Provide?
When preparing to apply for a Portugal Job Seeker Visa, it's essential to compile all the necessary supporting documents thoroughly. The following documents are required for Turkish applicants to ensure a seamless application process.
National Visa Application Form: Complete and sign the National Visa Application Form. Make sure that all details are filled in correctly to avoid complications.
Photographs: Attach two recent, identical passport-size photographs in good condition that clearly identify the applicant. Stick one of the photographs on the application form.
Passport or Travel Document: Present your passport or a valid travel document. It should be valid for more than three months beyond your planned return date. You must also attach a copy of the biographical page.
Proof of Legal Status for Overseas Residence: If you have a nationality other than that of the country in which you are applying, provide proof of legal residence status valid beyond the expiry date of the jobseeker visa. This only applies to Turkish applicants who are not in Turkey at the time of application.
Valid Travel Insurance: Obtain comprehensive travel insurance to cover medical expenses, urgent medical assistance, and possible repatriation.
Criminal Record Certificate: Applicants above 16 years of age must provide a criminal record certificate, issued by their home country or any country they've resided in for over a year. Make sure it is apostilled (if applicable) or legalised.
Portuguese Criminal Record Consultation: Apply for a consultation of the Portuguese criminal record (not applicable for applicants under 16 years).
Return Transport Ticket: Provide a copy of your return transport ticket as part of your application.
Proof of Financial Resources: Provide evidence of sufficient financial resources equivalent to at least three times the value of the guaranteed Portuguese minimum monthly wage. Alternatively, submit a written statement of responsibility signed by a Portuguese citizen or a foreign citizen living in Portugal, guaranteeing food, accommodation and reimbursement of removal costs in the event of an irregular stay. The signing citizen must have the necessary financial resources.
Stay Declaration: Provide a written statement outlining the conditions of your intended stay in Portugal.
IEFP Registration: Submit proof for online registration at the IEFP, which is Portugal's Employment and Vocational Training Institute, in one of these languages you prefer – Portuguese/ English/ French/ Spanish.
Careful compilation and submission of all the above documents is crucial to the smooth processing of your application for a jobseeker's visa for Portugal.
Make sure you follow all the instructions and provide all the required information to increase the likelihood of your visa being granted. With the knowledge gained above, Turkish applicants should be able to go through this process with confidence and ease.
How to Apply for a Job Seeker Visa from Turkey: The Process
For Turkish nationals, the procedure for applying for the Portugal Job Seeker Visa usually involves a few steps, which will be explained briefly below:
Register Online 
The first and foremost step is to register online with the Institute for Employment and Vocational Training (IEFP). This institution is one of the main public employment services in Portugal and is under the Ministry of Employment and Social Security.
The department ensures the implementation of the employment and vocational training guidelines set by the government. Potential applicants should express their interest in obtaining a jobseeker's visa at the IEFP. To do so, you need to fill in an online form indicating your work experience, qualifications and the specific sector or field in which you would like to work in Portugal.
Gather Essential Documents 
Before proceeding, you should gather all the documents required for the visa application, as detailed in the previous section. These documents must be presented at a Portuguese consulate outside Portugal, such as in Turkey. Make sure you gather correct and valid documents, as discrepancies or errors may delay or hinder the procedure.
Schedule and Attend an Appointment 
The next stage is to make an appointment with the Portuguese embassy or consulate in your home country, Turkey, or country of your current residence:
Kirlangiç Sokak, No. 39
Gaziosmanpasa, Çankaya
06700 Ankara
Always check the embassy's online appointment calendar to find available appointments. Due to high demand, waiting times for an appointment may vary depending on your geographical location. If you attend the appointment, you will need to submit an application for the national long-stay visa (or Type D Schengen visa) along with all the required documentation.
Remember that lack of proper documentation or submission of incorrect documents may result in your application being refused. It is also important to know that the visa will only be approved if the applicant has no entry restrictions, either in Portugal or in another EU Member State.
Constraints After Visa Approval 
Once the jobseeker visa has been successfully issued, holders must only seek work opportunities in Portugal. Searching for work in other Schengen countries is prohibited. In addition, visa holders are allowed one entry into Portugal, with all international travel restricted for the first 120 days. If a visa extension is requested after this period, travel remains restricted for a further 60 days.
Following the steps above will ensure a smooth process when applying for a Portugal job seeker visa from Turkey. Following the guidelines, preparing the documents carefully and meeting the deadlines will increase the likelihood of a successful visa application.
What Are the Fees and Processing Time?
Fees
Applying for a Portugal Job Seeker Visa involves various fees that the applicant must pay. The exact price of a Portugal jobseeker visa has not yet been definitively confirmed. However, according to the Ministry of Foreign Affairs, fees for processing national visa applications can range from 75 to 90 EUR. It is important to check with the nearest Portuguese embassy or consulate for the current and exact fees.
In addition to the fees for the visa application, there may be other costs for the applicant. These additional costs may include fees for translating documents into Portuguese, as the Portuguese authorities require all documents to be in Portuguese. Certain documents may also incur fees for notarisation, increasing the overall cost of the visa application. It is important that applicants factor in these additional costs to ensure they have the necessary funds.
Regarding the refundability of fees, it is important to note that visa application fees are usually non-refundable. This also applies if the visa application is rejected.
Applicants should therefore ensure that they meet all the requirements for a visa before applying in order to avoid financial loss. It is always advisable to check with the nearest Portuguese embassy or consulate for the most accurate and up-to-date information on visa application fees, additional costs and refund policies.
Applicants should ensure that they are well informed and financially prepared to meet all costs.
Processing Time
The processing time for the Portugal job seeker visa is usually between 3 and 6 months. However, this duration may vary depending on the embassy or consulate where you submit your application. It is important to submit your application well in advance of your planned travel date to avoid unexpected delays in processing. Stay in contact with the application centre to follow the status of your application.
What If My Application Has Been Approved?
Once your jobseeker visa is approved, your journey towards employment in Portugal begins, supported by a 120-day validity period with a single entry permit. Strict adherence to the expiry date of this visa is crucial to avoid legal complications and complicate possible challenges to the visa in the future.
If you find a job within these 120 days, you can apply for a residence permit before the visa expires. Note that it is possible to extend your visa for another 60 days if you are registered with IEFP, I.P.. If you do not obtain employment or a residence permit by the time your visa expires, you must leave Portugal. But you can apply for another visa one year after your first visa expires.
When you sign an employment contract, it can help you obtain a residence permit valid for up to two years or for the duration of your employment contract. Once you have a permanent job and a valid residence permit, you can start the family reunification procedure and invite your family to live with you in Portugal. The transition from a job-seeker visa to another type of visa requires strict adherence to rules and timeframes. If you apply for a residence permit immediately after obtaining a job, your permanent legal status in Portugal is assured and potential legal problems are mitigated. A wise understanding and adherence to the transitional visa procedures is crucial to maintaining your legal status in Portugal and the smooth running of the immigration process.
How Can Total Law Help?
Applying for a Portugal Job Seeker Visa from Turkey can be a complex and often lengthy process. The various stages, from understanding the nuanced eligibility criteria to going through the application process, undoubtedly require diligence and expertise.
At Total Law, we are proud to have a team that brings two decades of experience to guide you through this maze with clarity and precision. Our experts don't just simplify – they enhance your journey. They ensure that every document submitted is not only accurate and thorough, but also meets all requirements and ensures a smooth process. Your desire to work in Portugal is within reach, and your first step towards it could be a conversation with us.
Get in touch with Total Law by calling +44 (0)333 305 9375 or using our online contact form. Your search for a Portugal Job Seeker Visa deserves personal and expert advice. We are committed to finding a tailored pathway that will lead you seamlessly to your professional goals abroad.
Advice Package
Comprehensive immigration advice tailored to your circumstances and goals.
Application Package
Designed to make your visa application as smooth and stress-free as possible.

Fast Track Package
Premium application service that ensures your visa application is submitted to meet your deadline.
Appeal Package
Ensure you have the greatest chance of a successful appeal. We will represent you in any case.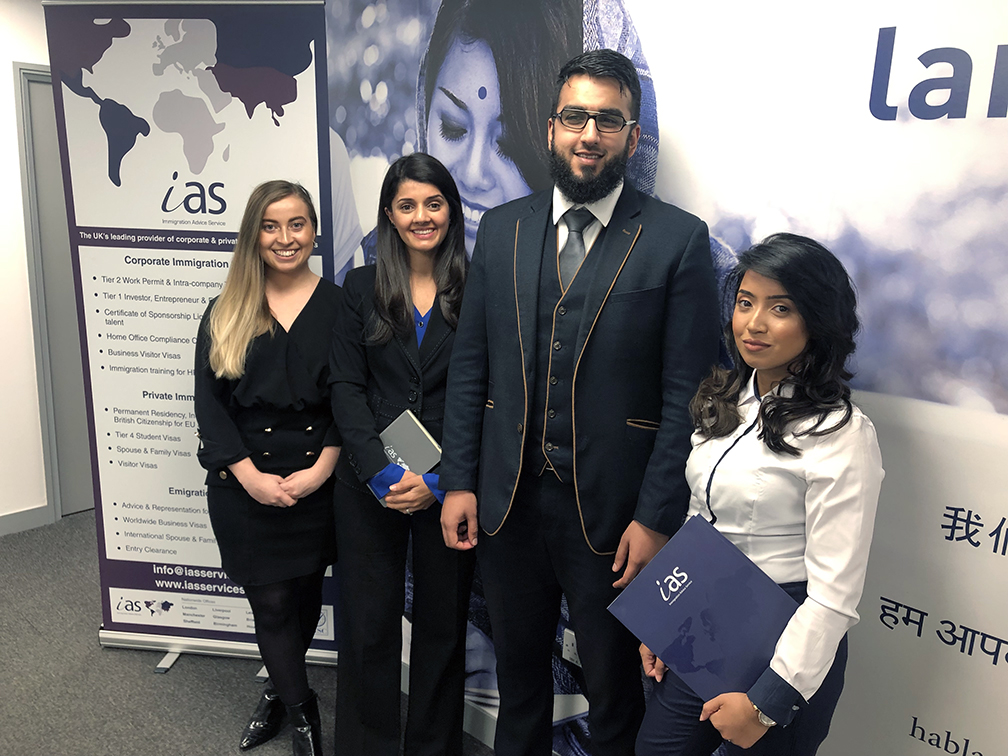 The Advice Package
During this untimed Advice Session with our professional immigration lawyers in London, you will receive our comprehensive advice, completely tailored to your needs and your situation.
Request the Advice Package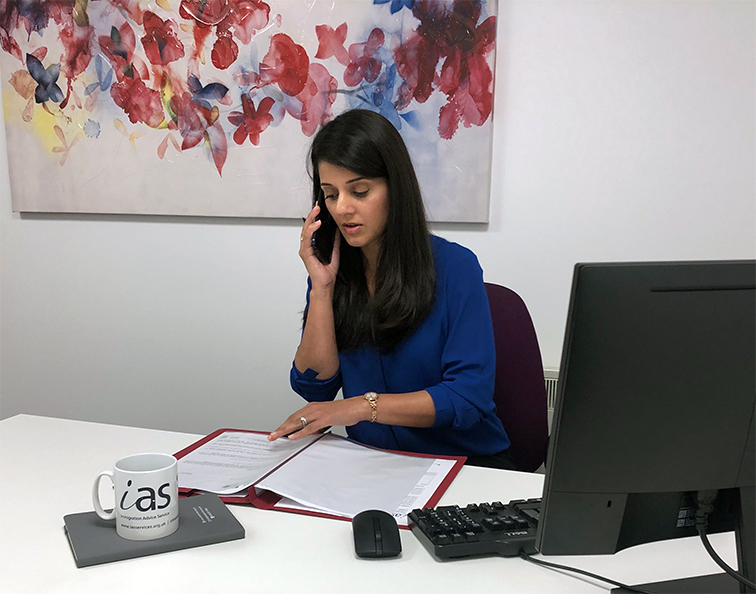 The Application Package
With our Application Package, your dedicated immigration lawyer will advise you on your application process and eligibility. Your caseworker will then complete and submit your forms to the Home Office on your behalf.
Request the Application Package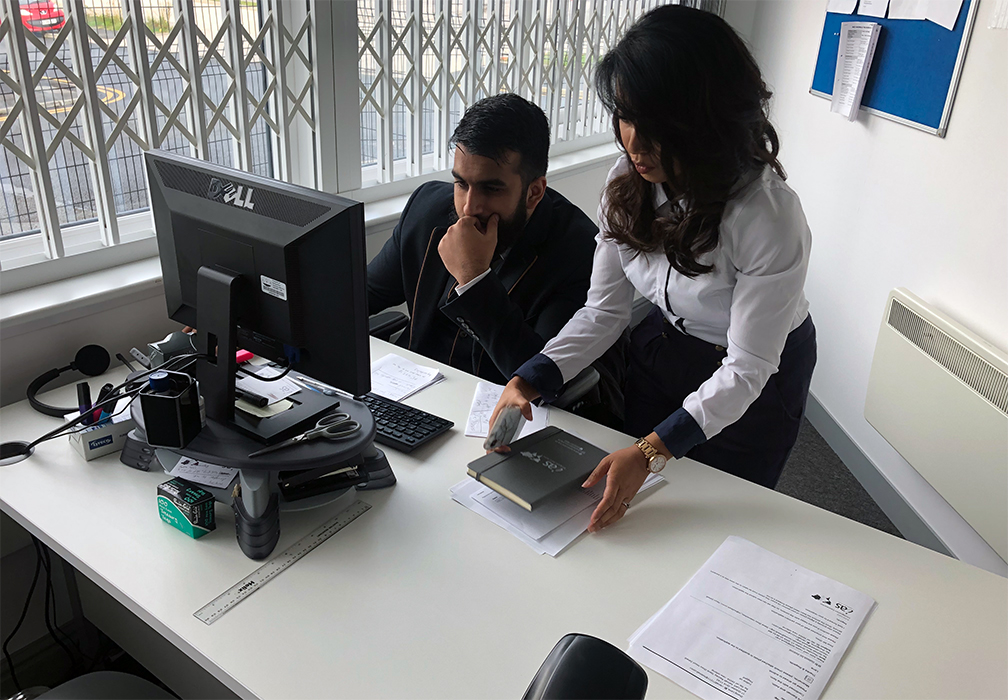 The Fast Track Package
Our Fast-Track Application Package is a premium service for those who need to submit their application in time with their deadlines. Your case will become a top priority for our lawyers and you will benefit from our highest-quality services.
Request the Fast Track Package
The Appeal Package
By choosing our Appeal Package, you can rely on our lawyers' legal knowledge and experience to ensure you have the highest chance of a successful appeal. We will also fully represent you in any hearings/tribunals.
Request the Appeal Package
Related pages for your continued reading.
Frequently Asked Questions
Although the jobseeker's visa for Portugal does not require knowledge of Portuguese, possessing such knowledge can greatly improve your chances of employment in the country. Familiarity with the language can be a valuable asset when it comes to improving your professional standing and broadening your career horizons in Portugal.
There are many career opportunities in Portugal, especially in technology, tourism, renewable energy and services. However, the country's jobseeker visa does not give preference to applicants from any particular sector, in order to ensure equal opportunities for all.
Travel insurance is essential when applying for a Job Seeker Visa. This insurance must cover any medical expenses you might incur, such as immediate medical assistance. It should also include cover for possible repatriation. Make sure your policy meets these requirements before you apply.
Unfortunately, you cannot apply for the Job Seeker Visa for Portugal online. To apply, you must visit the Portuguese embassy or consulate in person. Alternatively, an accredited visa application centre will accept applications. Make sure you choose the most convenient place for you to submit your application.