K2 Visa for Ghanaian Citizens
As a K1 Visa holder, you can bring your unmarried children under the age of 21 to the United States with you on a K2 Visa. This visa permits your children to live with you in the US and begin the journey of becoming US citizens. The K2 Visa petition can be filed at the same time as your K1 Visa petition.
Understanding the immigration process can be complicated and confusing, especially if you are not familiar with all the details. At Total Law, we can assist you in applying for your K2 Visa. Call us on +1 844 290 6312 for assistance and support.
Overview of the K2 Visa
The K2 Visa is a non-immigrant Visa for the children of K1 Visa holders (fiancé(e)s of US citizens) who are unmarried. The K2 Visa allows these children to enter the United States and stay with their parents while their parent's' K1 Visa is processed and they await their adjustment of status to permanent resident.
To be eligible for a K2 Visa, the child must be under 21 years old, unmarried, and related to a K1 Visa recipient. The K1 Visa holder must be the child's biological parent or legal guardian.
The application procedure for a K2 Visa mirrors that of the K1 Visa. The K1 Visa holder submits Form I-129F, Petition for Alien Fiancé(e), to United States Citizenship and Immigration Services, and includes Form I-539, Application to Change or Extend Nonimmigrant Status, for each child.
However, upon the K1 Visa holder obtaining permanent residency, the K2 Visa holder is automatically granted derivative permanent residency, allowing them to permanently live and work in the US.
If you are applying for the K1 Visa from Ghana, the K2 Visa could be a beneficial choice for your children. At Total Law, we provide comprehensive K2 Visa assistance alongside your K1 Visa application. If you have any questions about the K2 Visa, reach out to us on +1 844 290 6312.
"I'm very happy with the standard of training received on the OISC Level 1 course, i passed my exam. Thank you!"
"My application was approved and a huge weight has been lifted from our shoulders this year "
"We used this service for the spouse visa extension application to assure that all the information was valid and correct."
K2 Visa Eligibility Requirements for Ghanaian Citizens
To be eligible for the K2 Visa, certain criteria must be met. Here are some general eligibility criteria for a K2 Visa:
Be the unmarried, under-21 child of a K1 Visa applicant. They should also be the biological or legally adopted child of the applicant
Have the intention to live in the US with their parent
The parent must show their ability to financially support the child during their stay in the US
Both the child and the US citizen petitioner will need to undergo criminal background checks as part of the visa process.
The child must have a valid passport
Financial Requirements for a K2 Visa
Overview
The financial requirements for both K2 and K1 Visa applications are the same. The US citizen responsible for sponsoring the K2 Visa candidate needs to show their financial capability to support the candidate and any accompanying dependents.
To meet the minimum financial criteria for a K2 Visa, the sponsor's income must amount to 125 per cent of the HHS Federal Poverty Guidelines. In 2023, these earnings must be at least  $24,650 to support a household with two people, and $6,425 for each additional person.
Proof of the sponsor's financial situation can be shown via documents such as:
Tax returns from the last three years
Pay stubs covering the preceding six months
Bank statements for the last three months
Asset proof, such as a mortgage statement or investment statements
In addition to these, the US citizen sponsor is required to submit an affidavit of support. This legally binding document guarantees their commitment to providing financial support to the K2 Visa candidate.
How Much Does a K2 Visa Cost?
The complete fee arrangement for the K2 Visa can be divided into three parts: the Form I-129F filing fee, biometrics expenses, and the Embassy fee. The current costs for each of these section are as follows:
Form I-129F Filing Fee: $535
Embassy Fee: $265
Biometrics Fee: $85 (if necessary)
Consider all of these costs before deciding to bring your children to the United States on a K2 Visa from Ghana.
Timeline for K2 Visa Ghanaian Applicants
The K2 Visa timeline can vary significantly, with the USCIS estimating it can take around 14-19 months to be processed and approved.
To reduce this waiting time, it is important to provide precise information and documentation along with your initial application and be willing to provide extra details if requested.
If you have any questions  concerning your K2 Visa application, please reach out to Total Law on +1 844 290 6312 for tailored guidance regarding your individual situation.
Required Documents for the K2 Visa
To apply for a K2 Visa, applicants will need to provide the following documents as part of the process:
Completed Form DS-160
Valid passport
Birth certificate
Form I-134
Affidavit of Support and Sponsor Documents
Medical examination
Passport-size photographs
Police certificates
Proof of relationship
Applying for a K2 Visa for Ghanaian Citizens
As a Ghanaian citizen, applying for a K2 Visa requires a number of steps. Following this approach properly might increase the chances of a successful application and speed up the process. Below is the step-by-step procedure for Ghanaian citizens to apply for a K2 Visa:
Filling the Petition (Form I-129F): The US citizen petitioner is required to submit Form I-129F, Petition for Alien Fiancé(e), to the US Citizenship and Immigration Services (USCIS). Supporting documents that should accompany the form are as follows:
Proof of a genuine relationship between the petitioner and beneficiary, including photos, letters, and travel records.
Evidence demonstrating the petitioner's financial capacity to support the beneficiary.
A medical examination report for the beneficiary.
After USCIS approves Form I-129F, the petitioner will be notified and instructed to pay the K1 Visa application fee.
Applying for K1 Visa in Ghana and Interview:  After USCIS approves the initial petition, it is sent to the nearest embassy or consulate. You the beneficiary in Ghana will receive information about the interview and proceed to apply for the K1 Visa at the US embassy or consulate in Ghana. This application process involves the following stages:
Completion of Form DS-160, the Online Nonimmigrant Visa Application.
Payment of the K1 Visa application fee.
Submission of supporting documents, which include a copy of the approved Form I-129F, birth certificates of the beneficiary and any children, and financial records pertaining to the petitioner.
Attending an interview with a consular officer. However, not all K2 applicants will be required to attend an interview, with exceptions often made for younger children.
Prior to the interview, medical examinations are required for all K-Visa applicants, including K2 children mentioned in Form I-129F.
Should the K1 and K2 Visa applications be approved, consular officers affix visas to the passports and provide a sealed packet containing application-related documents. The packet must remain sealed, as Customs and Border Protection (CBP) officers will open it at the border.
Importantly, having a visa does not guarantee entry—the CBP officer decides entry into the US As a K1 and K2 Visa holder, you must enter the US within your visa's validity period. K-2 children can enter simultaneously or after the fiancé(e)'s arrival.
However, if K2 children intend to arrive within a year of the K1 beneficiary's entry, no separate petition is needed. But, if it is beyond a year, a separate immigrant visa petition is necessary.
Marriage and Adjustment of Status: The couple must marry within 90 days of the Ghanain's arrival. Failing this, K1 and K2 Visa holders must depart within 90 days. Upon marriage, KVisa beneficiaries (including K2 children) can apply for Lawful Permanent Residence (LPR) through Form I-485 (known as "Application for Adjustment of Status"). K2 children must be unmarried and can apply simultaneously or after the non-US citizen fiancé(e)'s application.
K2 Visa Interview Questions
The questions posed during a K2 Visa interview can vary based on the consular officer and will be tailored to the age of the child. Questions may include:
Do you know who your parent is going to marry?
How many times have you met the person?
What are your intentions for your stay in the United States?
Where do you plan to stay?
Who will be responsible for providing you with food/care?
Do you plan to go to school?
Where will you live in the US?
Have you been in trouble with the police?
Preparation is vital for a successful K2 Visa interview and it is advisable to practice responses to common questions. Applicants must be honest and straightforward in your answers and provide extra information if requested.
How Can Total Law Help?
Navigating the immigration system can be difficult and overwhelming, especially if you are unfamiliar with its complexity.
Our team of experienced immigration lawyers is well-versed in the K2 Visa application process for Ghanaian citizens. We can provide expert guidance on compiling the necessary documents, ensuring eligibility, and preparing for the visa interview. Our goal is to simplify the process, minimise stress, and increase the chances of a successful visa application.
We have handled several immigration cases.  If you have concerns about a K2 Visa application and need a lawyer to handle it, you can always contact us on +1 844 290 6312 for guidance.
Advice Package
Comprehensive immigration advice tailored to your circumstances and goals.
Application Package
Designed to make your visa application as smooth and stress-free as possible.

Fast Track Package
Premium application service that ensures your visa application is submitted to meet your deadline.
Appeal Package
Ensure you have the greatest chance of a successful appeal. We will represent you in any case.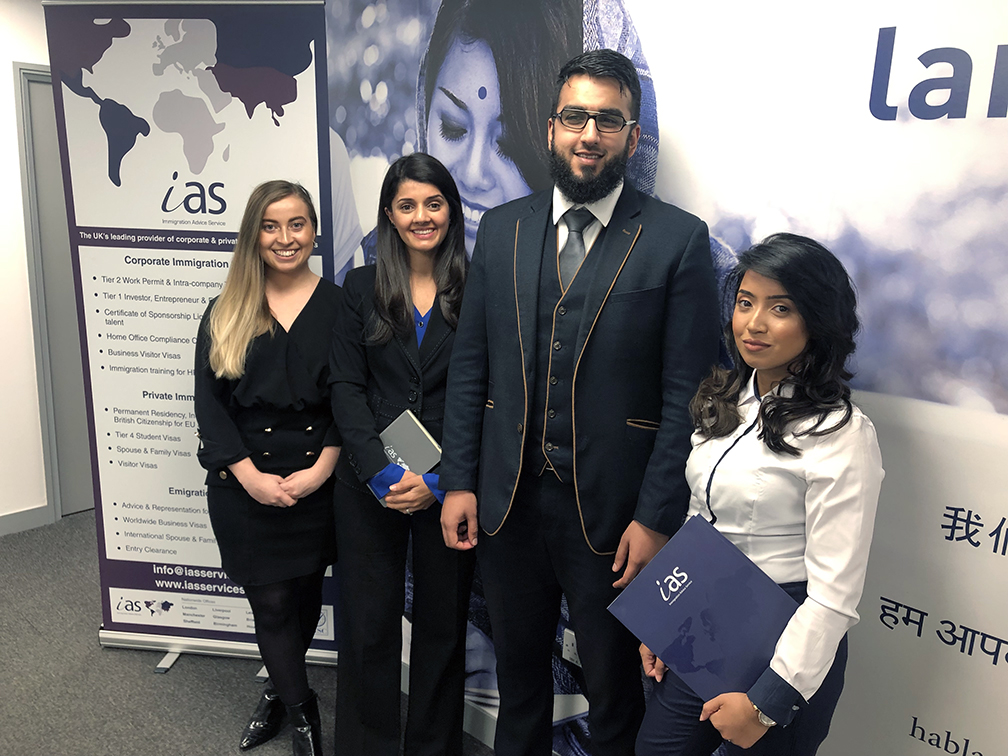 The Advice Package
During this untimed Advice Session with our professional immigration lawyers in London, you will receive our comprehensive advice, completely tailored to your needs and your situation.
Request the Advice Package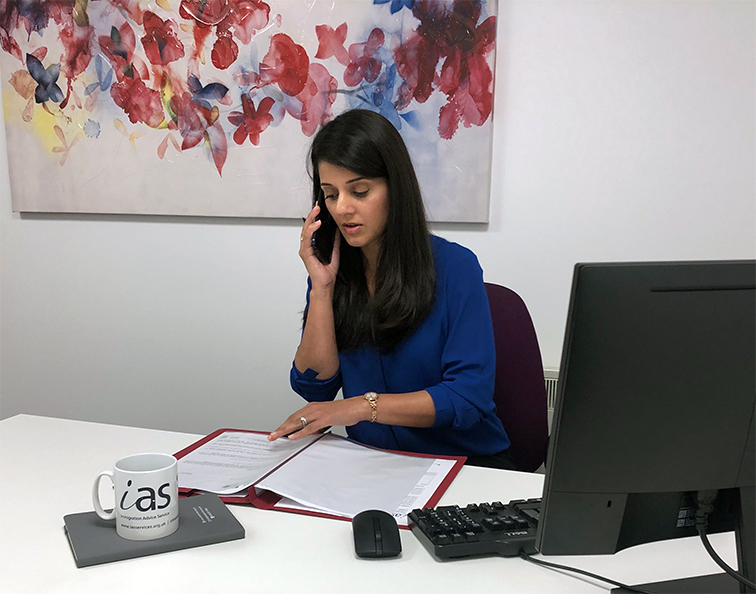 The Application Package
With our Application Package, your dedicated immigration lawyer will advise you on your application process and eligibility. Your caseworker will then complete and submit your forms to the Home Office on your behalf.
Request the Application Package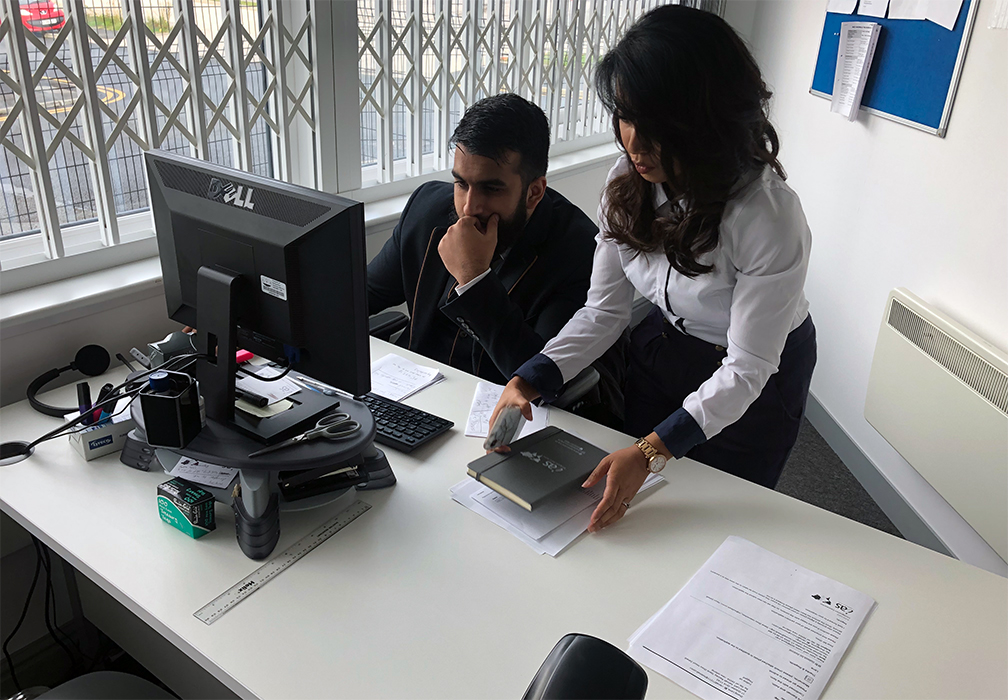 The Fast Track Package
Our Fast-Track Application Package is a premium service for those who need to submit their application in time with their deadlines. Your case will become a top priority for our lawyers and you will benefit from our highest-quality services.
Request the Fast Track Package
The Appeal Package
By choosing our Appeal Package, you can rely on our lawyers' legal knowledge and experience to ensure you have the highest chance of a successful appeal. We will also fully represent you in any hearings/tribunals.
Request the Appeal Package
Related pages for your continued reading.
Frequently Asked Questions
The interview process differs based on the consulate. Therefore, the consulate where the K2 Visa holder submits their application will give specific instructions. While some locations may exempt children under the age of 14 from attending an interview, it is important to remember that this rule is not universal.
Certainly, similar to K1 Visa holders, K2 Visa holders are also subject to specific limitations. For instance, just like K1 Visa holders cannot change to any other non-immigrant visa, the same is applicable to K2 Visa holders.
This means that if you intend to switch to other types of non-immigrant visas, such as an H-1B Visa for employment or a student Visa, you are not permitted to do so while residing in the United States. Instead, you must return to your home country and initiate the visa application process from there
If you entered the US on a K2 Visa, you can petition for citizenship five years after your Adjustment of Status application is granted. However, based on the age when your K1 parent married a US citizen and the age when he or she becomes an authorised citizen, you can be given citizenship automatically.
K2 visa holders are not permitted to enter the United States before K1 Visa holders. They can only visit the United States with their parents or at a later period.
Yes, K2 Visa holders can work legally in the United States after receiving an Employment Authorization (Work Permit). To get the required authorization, a petition for EAD (Form I-765) must be filed with the USCIS.