Portugal Job Seeker Visa From India
The Portugal Job Seeker Visa is a temporary residence permit that allows foreign nationals, including Indian citizens, to enter Portugal for the primary purpose of searching for employment opportunities. This visa is designed to attract skilled professionals and job seekers to explore the job market in Portugal, which is a member of the European Union and offers a relatively high standard of living.
Our experts at Total Law are here to assist you every step of the way. Call us now at +44 (0)333 305 9375 to get started on your journey.
An Overview Of The Portugal job seeker visa From India
Indian nationals may travel to Portugal to look for work thanks to the Portugal job seeker visa from India. Typically, this visa is available for 6 months, during which time candidates may hunt for employment. It may have particular standards like financial security and insurance but does not ensure employment. The candidate may submit a work visa application after finding employment.
"I'm very happy with the standard of training received on the OISC Level 1 course, i passed my exam. Thank you!"
"My application was approved and a huge weight has been lifted from our shoulders this year "
"We used this service for the spouse visa extension application to assure that all the information was valid and correct."
Eligibility Criteria for Portugal Job Seeker Visa
The eligibility criteria for the Portugal Job Seeker Visa are relatively flexible in terms of age and education, but language proficiency and the specific skills or work experience required can vary.
Eligibility Criteria for Portugal Job Seeker Visa:
Age: There are typically no strict age restrictions for the Portugal Job Seeker Visa. This means individuals of various age groups can apply for the visa, making it accessible to both younger job seekers and those with more experience.
Educational Qualifications: While having a higher education degree is not mandatory, it can be advantageous in the job search process. Job seekers with relevant qualifications may find it easier to secure positions in their field.
Language Proficiency: Proficiency in the Portuguese language is often a key requirement. Portuguese is the official language of Portugal and is commonly used in business and daily life. English proficiency may also be beneficial as many multinational companies operate in Portugal, and English is widely spoken.
Work Experience: The requirement for prior work experience can vary depending on the job and the employer's preferences. Certain positions may require a specific number of years of work experience, while others may prioritize skills and qualifications.
Proof of Funds: Applicants are typically required to show evidence of sufficient financial resources to cover their living expenses during their job search period in Portugal. The specific amount can vary depending on the individual's circumstances and the cost of living in Portugal.
Valid Passport: A valid passport with a minimum validity of six months from the intended date of arrival in Portugal is a fundamental requirement.
Portugal Job Seeker Visa Requirements
Complying with these specific requirements is crucial to ensure a smooth application process for the Portugal Job Seeker Visa. The following documents will help demonstrate your readiness for the job search period in Portugal.
CV: You will need to provide a comprehensive resume or curriculum vitae (CV) that highlights your qualifications, educational background, and work experience. This document is crucial for potential employers to evaluate your suitability for job openings.
Proof of Funds: To support your living expenses during your job search in Portugal, you must demonstrate that you have sufficient financial resources. This may include bank statements or other financial evidence showing your ability to cover costs like accommodation, food, and daily expenses.
Health Insurance Coverage: You're required to have health insurance that covers your medical needs during your stay in Portugal. This insurance is essential to ensure you have access to healthcare services while you're in the country.
Proof of Accommodation: You'll need to provide evidence of your accommodation arrangements in Portugal. This can be in the form of a rental agreement, a letter from a host, or a reservation at a hotel. Having a stable place to stay is an important part of your visa application.
Police Clearance Certificate: To establish your character and background, you must obtain a police clearance certificate from your home country. This certificate confirms that you have no criminal record or pending legal issues, which is a standard requirement for many visa applications.
It's essential to keep in mind that visa requirements can change over time, and the specific requirements may vary depending on the policies of the Portuguese government and the consulate or embassy where you submit your application.
Fees Associated With The Visa Application
The Portugal Job Seeker Visa application process involves several fees. Visa application fees vary depending on your nationality and the specific consulate or embassy, but typically range from approximately 75 to 90 Euros. Health insurance costs, mandatory for the duration of your stay, can vary based on factors like coverage duration and insurance provider, averaging between 200 to 400 Euros for 6 to 12 months. Notary and translation fees for document requirements, such as notarizing and translating certain documents into Portuguese or English, can also vary, typically ranging from 20 to 100 Euros or more per document, depending on complexity and service providers.
How to Apply for Portugal Job Seeker Visa from India
Step 1: Gather Required Documents
Before you start the application process, gather all the necessary documents, including your passport, visa application form, passport-sized photos, proof of accommodation, proof of funds, health insurance, police clearance certificate, educational documents, resume/CV, language proficiency certificates, and any additional documents requested by the consulate or embassy.
Step 2: Download the Application Form And Complete It
Visit the official website of the nearest Portuguese consulate or embassy in India to download the Portugal Job Seeker Visa application form. Ensure that you download the most recent version of the form. Fill the form and provide the correct information when answering questions on the form.
Step 3: Schedule an Appointment
Contact the Portuguese consulate or embassy to schedule an appointment for submitting your visa application. Schedule your appointment well in advance to secure a convenient date.
Step 4: Prepare for the Interview/Biometrics (if required)
Some consulates may require applicants to attend an interview or provide biometrics. Ensure you are prepared for this step by reviewing your application and having all required documents ready.
Step 5: Attend the Appointment
On the scheduled appointment day, visit the Portuguese consulate or embassy in India. Bring all your documents, the completed application form, and any application fees required. It's essential to arrive on time for your appointment.
Step 6: Pay Visa Fees
Pay the necessary visa application fees at the consulate or embassy. These fees can vary based on your nationality and the type of visa you are applying for (in this case, a Job Seeker Visa).
Step 7: Submit Your Application
Submit your visa application, along with all the required documents and fees, to the consulate or embassy staff. Ensure that you keep copies of all submitted documents for your records.
Step 8: Attend the Interview/Biometrics (if required)
If an interview or biometrics appointment is part of the application process, attend it on the scheduled date and time. Answer any questions truthfully and provide any requested biometric data.
Step 9: Wait for Processing
After submitting your application, you will need to wait for the visa processing to be completed. Processing times can vary depending on the consulate or embassy's workload and the time of year.
Step 10: Visa Decision
The consulate or embassy will notify you of the visa decision. If your visa application is approved, they will provide instructions on how to collect your visa and any additional requirements, such as paying the visa issuance fee.
Step 11: Collect Your Visa
If your visa is approved, visit the consulate or embassy to collect your visa. Ensure all details on the visa sticker are accurate, and that the visa's validity dates align with your travel plans.
Challenges for Indian Applicants
Language Barrier: If you are not proficient in Portuguese or English, language can be a significant challenge. Consider taking language courses before applying.
Competitive Job Market: Be prepared for a competitive job market in Portugal, which may require persistence and networking to secure employment.
Processing Times and Delays
Processing times can vary from a few weeks to several months, so apply well in advance of your intended travel date. Factors such as peak application seasons, additional document requests, or security clearance can contribute to processing delays.
Remember that visa requirements and processes can change over time, so it's crucial to check the official website of the Portuguese consulate or embassy where you plan to apply for the most up-to-date information.
Benefits of Portugal Job Seeker Visa
The Portugal Job Seeker Visa offers a range of key benefits to individuals aspiring to work in Portugal. Firstly, it provides the invaluable opportunity to actively search for employment in Portugal, a European Union member country with a diverse and growing job market. This allows visa holders to explore various industries and roles, matching their skills and aspirations with job opportunities.
Portugal boasts several specific advantages for job seekers. The country offers competitive salaries in various sectors, including IT, healthcare, and tourism. Its relatively low cost of living combined with a high standard of living makes it an attractive destination. Furthermore, Portugal's friendly and welcoming environment fosters personal and professional growth. The country's strategic location also provides easy access to other European markets.
Beyond the immediate benefits, the Portugal Job Seeker Visa can lead to long-term advantages. Many individuals who initially come on a job seeker visa successfully transition to work permits or other types of visas, enabling them to continue working and living in Portugal legally. Over time, this can pave the way for permanent residency, ultimately allowing for stable and secure settlement in Portugal, which offers a rich and diverse cultural experience.
Drawbacks of Portugal Job Seeker Visa
While the Portugal Job Seeker Visa offers several advantages, it also comes with certain drawbacks and limitations. One significant drawback is the competitive job market in Portugal, particularly in major cities like Lisbon and Porto. Some major drawbacks are:
Competitive Job Market: Portugal can be highly competitive for job seekers. The country has a well-educated workforce, and many young professionals are fluent in multiple languages, including English. This competition can make it challenging to secure employment, especially for entry-level or less experienced job seekers.
Language Barriers: Portuguese proficiency is often essential for accessing a wide range of job opportunities. While English is widely spoken, it may not be sufficient for certain roles. Not knowing Portuguese can limit your options and the positions you can apply for. Overcoming language barriers may require additional time and effort, including language courses or immersion programs.
Limited Visa Duration: The Portugal Job Seeker Visa typically has a limited validity, often ranging from 6 to 12 months. This relatively short time frame can add pressure to find a job quickly. If you don't secure employment within this period, you may need to explore other visa options or leave the country, which can be stressful and disrupt your job search.
Financial Support: While the visa requires proof of funds to cover living expenses, the cost of living in Portugal, particularly in major cities like Lisbon or Porto, can be relatively high. Job seekers should be prepared for the financial demands, and the need for financial security can be a drawback for those without significant savings.
Adaptation and Integration: Moving to a new country can be challenging in terms of adapting to a different culture and legal system. Job seekers may face hurdles related to housing, healthcare, and bureaucratic procedures. The adjustment period can be difficult and time-consuming.
Tips for Overcoming Drawbacks:
Improve Language Skills: Invest time in learning Portuguese or improving your language skills, as this can significantly broaden your job prospects.
Networking: Engage in local networking events, job fairs, and online platforms to make connections in your field.
Savings and Budgeting: Prioritize financial planning and budgeting to manage the cost of living. Resilience and Patience: Be prepared for challenges and setbacks in your job search.
Maintaining resilience and patience is vital for a successful job hunt in a foreign country.
While the Portugal Job Seeker Visa offers numerous opportunities, it's essential to be aware of these potential drawbacks and take proactive steps to address them. With preparation and determination, many job seekers have successfully overcome these challenges to secure meaningful employment in Portugal.
Portugal Job Seeker Visa Validity
The Portugal Job Seeker Visa typically has a validity of 6 to 12 months. Extensions may be possible in certain circumstances, but they are not guaranteed and would depend on individual circumstances and the discretion of Portuguese authorities.
Can Portugal Job Seeker Visa Lead to Permanent Residency?
Yes, the Portugal Job Seeker Visa can potentially lead to permanent residency in Portugal. After securing a job and working in Portugal, applicants may be eligible to apply for a work permit, which can eventually lead to permanent residency. The exact requirements and process for permanent residency may vary depending on individual circumstances and Portuguese immigration laws.
How Can Total Law Help
Total Law can assist individuals in understanding the specific requirements and processes for obtaining a Portugal Job Seeker Visa. They can provide legal guidance, help with document preparation, and ensure that the application process goes smoothly. Additionally, they can provide insights into the job market in Portugal and offer advice on job search strategies, language proficiency, and other aspects that can improve the chances of successful employment in Portugal.
Advice Package
Comprehensive immigration advice tailored to your circumstances and goals.
Application Package
Designed to make your visa application as smooth and stress-free as possible.

Fast Track Package
Premium application service that ensures your visa application is submitted to meet your deadline.
Appeal Package
Ensure you have the greatest chance of a successful appeal. We will represent you in any case.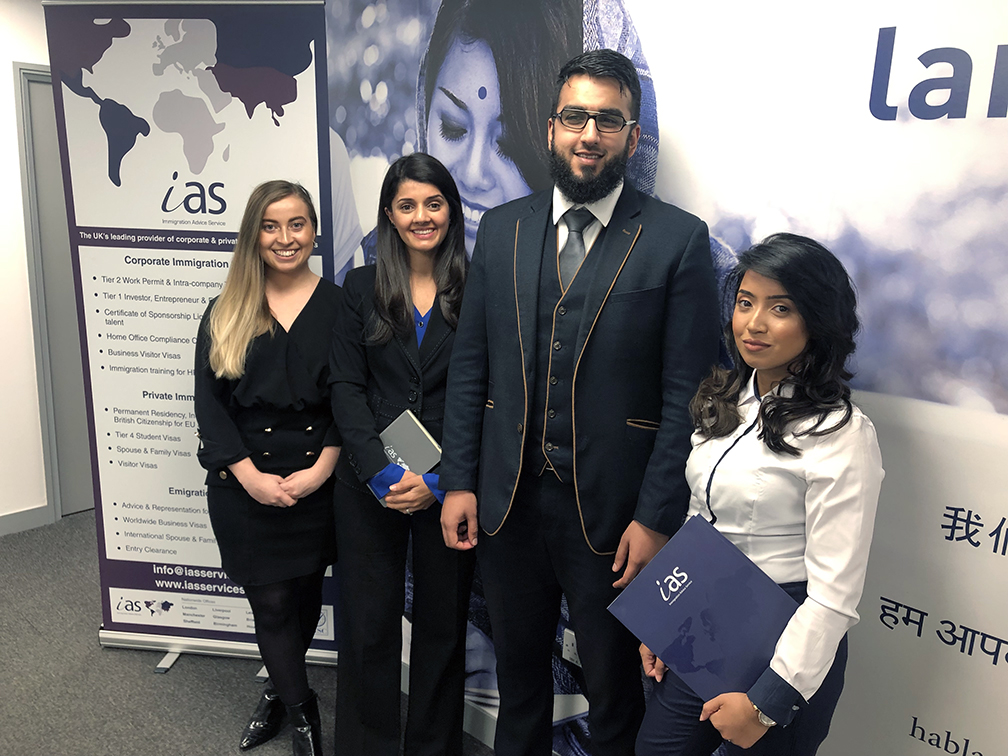 The Advice Package
During this untimed Advice Session with our professional immigration lawyers in London, you will receive our comprehensive advice, completely tailored to your needs and your situation.
Request the Advice Package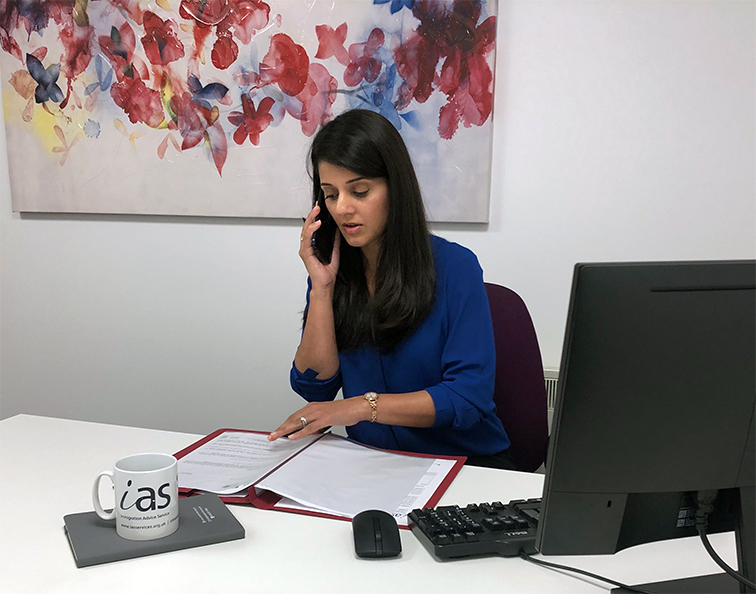 The Application Package
With our Application Package, your dedicated immigration lawyer will advise you on your application process and eligibility. Your caseworker will then complete and submit your forms to the Home Office on your behalf.
Request the Application Package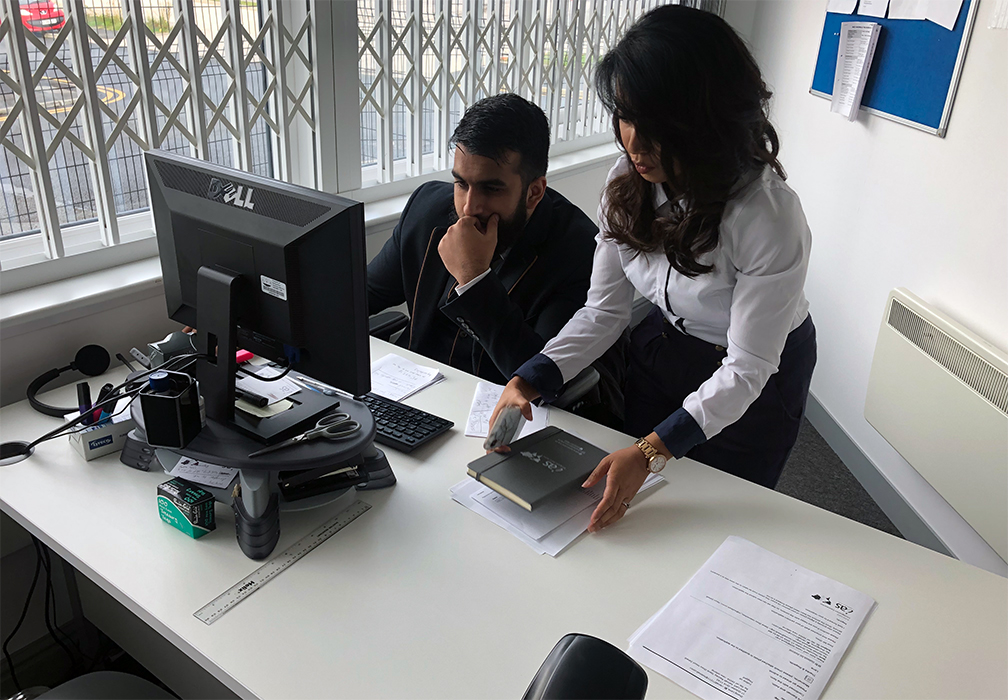 The Fast Track Package
Our Fast-Track Application Package is a premium service for those who need to submit their application in time with their deadlines. Your case will become a top priority for our lawyers and you will benefit from our highest-quality services.
Request the Fast Track Package
The Appeal Package
By choosing our Appeal Package, you can rely on our lawyers' legal knowledge and experience to ensure you have the highest chance of a successful appeal. We will also fully represent you in any hearings/tribunals.
Request the Appeal Package
Related pages for your continued reading.
Frequently Answered Questions
No, a job offer is not required to apply for this visa. It is designed for individuals who wish to search for employment opportunities in Portugal independently.
Generally, this visa is intended for skilled professionals seeking jobs in their respective fields. However, job seekers can explore opportunities across various industries, but there may be limitations on low-skilled or non-specialized positions.
Proficiency in Portuguese or English is often required for job opportunities in Portugal. While it's not always mandatory, having language skills can significantly enhance job prospects.
Consider taking language courses before arriving in Portugal to improve your language skills. This will increase your chances of finding employment.
To increase your chances of success, ensure you meet the eligibility criteria, plan ahead, improve your language skills, network, and be prepared for a potentially lengthy job search period. Consulting with immigration experts can also be helpful.