Ireland Conference or Event Visa Application
If you wish to travel to Ireland to attend a business or academic event or conference, you may need to acquire an Irish visa. The Conference/Event visa may be appropriate.
Total Law can assist you in acquiring a Conference/Event visa. Call us now on (+353) 061 518 025 for further information on how we can help you. You can also reach out to us through our contact form or live chat.
What is the Conference or Event visa?
Citizens of non-EEA – European Economic Area – countries require a visa to visit Ireland. When coming to Ireland to attend an event for business or academic reasons, the Ireland Conference/Event visa may be appropriate.
This is a Short Stay 'C' visa that allows foreign nationals to visit Ireland to attend a conference, symposium, or other business or academic event. Conference/Event visa holders are not allowed to work, whether paid or unpaid or make use of Irish public services, such as public hospitals.
Our immigration lawyers can help you acquire an Irish Conference or Event visa. If you want advice or assistance with the Conference or Event visa application, please reach out to us. Call (+353) 061 518 025 or contact us online.
"I'm very happy with the standard of training received on the OISC Level 1 course, i passed my exam. Thank you!"
"My application was approved and a huge weight has been lifted from our shoulders this year "
"We used this service for the spouse visa extension application to assure that all the information was valid and correct."
Eligibility requirements for the Conference or Event visa application
If you are from a visa-required country, you must obtain an Irish visa to attend a conference or event in Ireland. To be eligible, you must prove you:
Want to attend a business or academic event
Have enough money to support yourself while in Ireland
There's no minimum amount of money to prove you meet the financial requirement. A visa officer will decide if you have enough based on your planned activities and circumstances.
Nevertheless, ensure the amount you have can cover your trip and more. If you are paying for your trip, you should include an original and up to date bank statement of six months before your application.
If the conference organiser is paying for your trip, you must include a letter from your host listing everything they will pay for in Euros.
If any other third party covers the payment, you must include an explanation of how and why the third party is paying for the training and their information (full name, address, contact details, and proof of relationship).
We provide conference visa support and application help. Call us on (+353) 061 518 025 today.
How to apply for the Conference/Event visa
You can apply for this Irish visa from your home country or any other country in which you are a legal resident. It is recommended that you apply three months before your intended travel date to give enough time for application processing and any unexpected delays.
The Conference/Event visa application process is in three steps:
Create a visa application online
Pay the visa application fee
Submit documents and passport for processing
Note that if the application is for someone below the age of 18, the online submission form and other application processes must be made by their parent or legal guardian.
When filling out your information in AVATS, ensure that you answer fully and honestly. You can apply for a single entry or multiple entry permit, depending on which you need.
When done filling out your application, you will be shown the application summary, which includes your transaction number, application summary sheets, and application office (visa office, embassy or consulate).
At this point in the visa application process, you are to provide a conference invitation letter, application summary sheets, and other documents to the application office, which could be the Dublin visa office, an international visa office, or an Irish embassy.
Biometrics when applying for the Ireland Conference/event visa
Some applicants may be required to give their biometric information – fingerprints – when submitting their documents to the Dublin visa office, Irish embassy, or international visa office. Applicants who usually are required to do this are residents of China, Hong Kong, India, Nigeria, and Pakistan.
Applicants aged 5 years or over in those countries are required to provide their biometric information. Those between the ages of 5 and 17 must be accompanied by a parent, guardian, or responsible adult.
You can give your biometrics at an Irish visa application centre (VAC) in your country of residence. Your application summary form will include information on booking an appointment with a VAC.
Required documents to provide during the application
All applicants are required to provide the following:
Application summary sheets
Application letter
Conference letter of invitation
Accommodation plan
Medical or Travel Insurance
Proof of fee payment
Passport
A letter detailing travel plans to or from Ireland through a different country if you intend to travel to or from a country of which you are not a citizen or legal resident.
Proof of permission to stay – such as a residence card or visa – if you are not travelling from your home country.
Two passport-sized colour photographs
Finance plan
Proof that you will return to your country at the end of your visit
Visa refusals from any country, if you have any
You must send the documents to the assigned office within 30 days of creating your application on AVATs. Ensure you submit it as soon as possible because your application will not be processed until all the documents are received.
All documents and letters must be original. Original documents will be returned to you when a decision has been reached. If you are submitting a state-issued official document issued by a state outside the EEA or Switzerland, the document must be attested as genuine by the Ministry of Foreign Affairs of that country.
Conference or Event visa application fees
The Ireland Conference/Event visa has two options: Single entry and multiple entry. The current fees are:
Single entry – €60
Multiple entry – €100
Single entry allows you to enter Ireland only once, while multiple entry will enable you to enter more than once. For example, if you are coming to Ireland for a conference and need to go to another country to attend an event and then come back to Ireland for the same reason, a multiple entry visa would be appropriate.
You pay any of those depending on the option you choose while filling out your application. Extra charges, such as consular fees, may apply. The visa office, embassy or consulate you use will determine the additional costs.
Also, you may need to pay third-party costs, such as the cost of your medical and travel insurance and police certificate if it applies.
Processing time for this visa
The Irish conference or Event visa application processing typically takes about 8 weeks from when you submit your documents at the visa office.
Your application may be delayed if you did not submit all your documents, have a criminal conviction or need to go through additional verification processes such as obtaining information from the Irish police or other agencies. Also, processing times may be longer in holiday periods.
While you wait, you can track the latest visa decisions online using your application transition number on your application summary.
If your visa is approved, it will be placed on a blank page of your passport or travel document and returned to you along with other original documents.
If your visa is refused, you will receive your passport, original documents, and a letter explaining why your application was refused. You can appeal a visa refusal within two months from the date on your letter of refusal.
At Total Law, we understand that the process of obtaining an Irish visa can be challenging, especially if you do it yourself. We provide immigration and visa services that cover advice, application assistance, document and evidence gathering and liaising with the immigration authorities on your behalf.
When you come to us, you will get a dedicated immigration expert who will work hard to get your visa. We will assess your eligibility for the Conference/Event visa before going into any application process. If you have better chances with another visa, we will advise you on your options. If the Conference/Event visa is best, we will move to the application stage, where we complete a high-standard application that will help maximise your chances.
For immediate assistance with the Ireland Conference/Event visa application or advice, call us today on (+353) 061 518 025. You can also contact us through our live chat or contact form.
Advice Package
Comprehensive immigration advice tailored to your circumstances and goals.
Application Package
Designed to make your visa application as smooth and stress-free as possible.

Fast Track Package
Premium application service that ensures your visa application is submitted to meet your deadline.
Appeal Package
Ensure you have the greatest chance of a successful appeal. We will represent you in any case.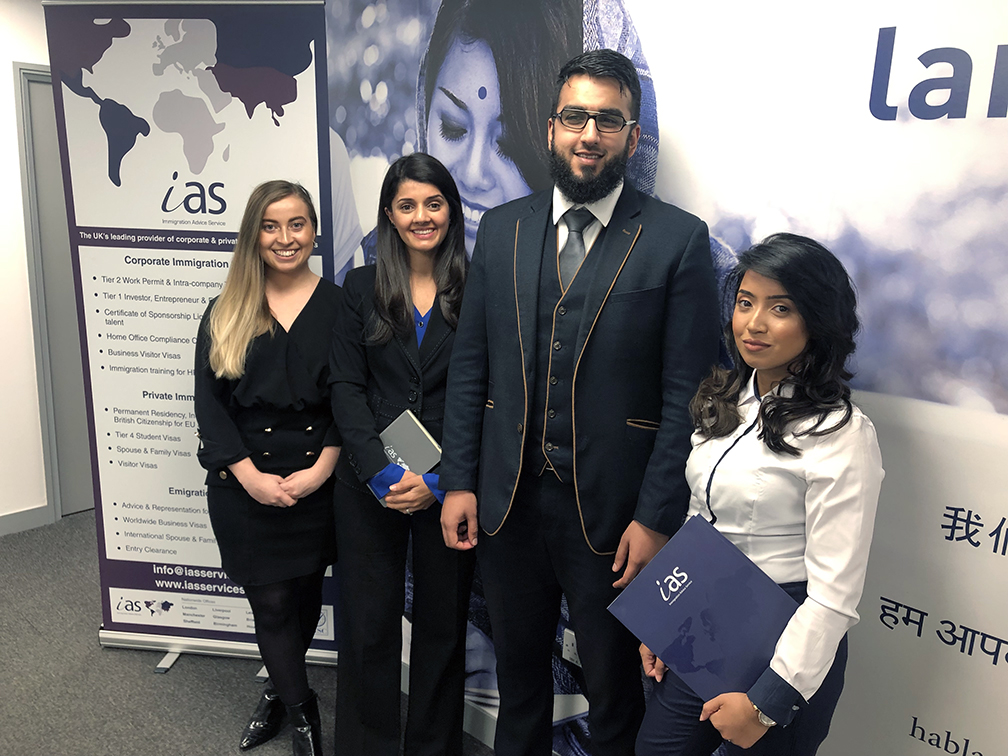 The Advice Package
During this untimed Advice Session with our professional immigration lawyers in London, you will receive our comprehensive advice, completely tailored to your needs and your situation.
Request the Advice Package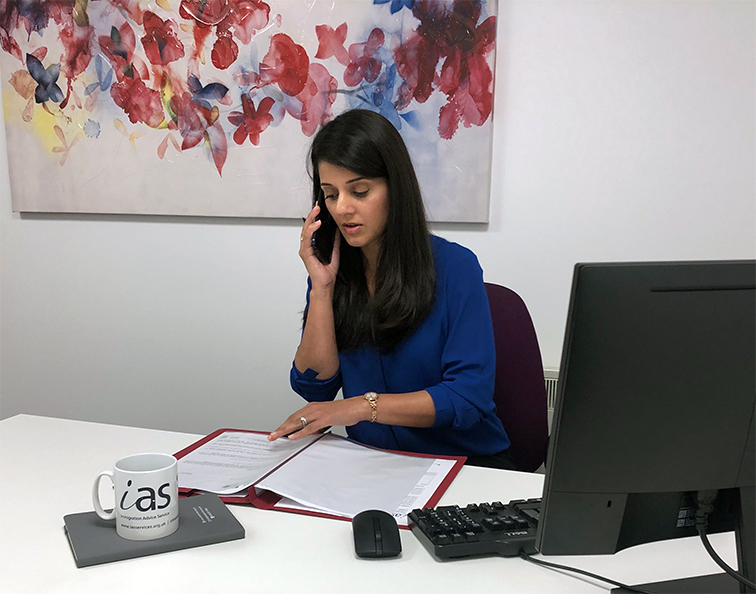 The Application Package
With our Application Package, your dedicated immigration lawyer will advise you on your application process and eligibility. Your caseworker will then complete and submit your forms to the Home Office on your behalf.
Request the Application Package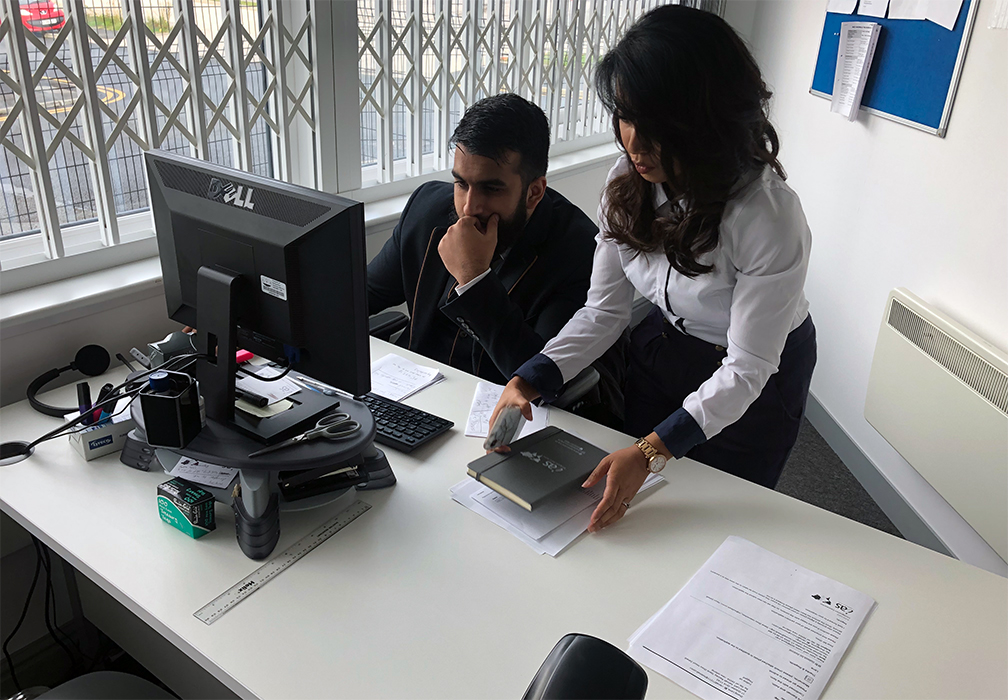 The Fast Track Package
Our Fast-Track Application Package is a premium service for those who need to submit their application in time with their deadlines. Your case will become a top priority for our lawyers and you will benefit from our highest-quality services.
Request the Fast Track Package
The Appeal Package
By choosing our Appeal Package, you can rely on our lawyers' legal knowledge and experience to ensure you have the highest chance of a successful appeal. We will also fully represent you in any hearings/tribunals.
Request the Appeal Package
Related pages for your continued reading.
Frequently Asked Questions
The Conference or Event visa does not give you automatic entry into the country. When you arrive at the airport or other port of entry, you will meet with a border control officer who will determine if you can enter the country.
The immigration officer may ask you some questions and request your passport and other documents. You should bring copies of the documents you submitted as part of your application for the visa and other substantial evidence.
If the immigration officer is satisfied with your answers and documents, they will place a landing stamp on your passport that shows how long you can stay in the country. If the immigration officer is not satisfied, you will be refused entry and must return home.
Most foreign nationals who hold a conference/event visa cannot extend their visa; they must leave the country before the date shown on the landing stamp in their passport. However, in exceptional circumstances, you may be able to extend your permission to stay in Ireland.
To obtain an extension, the circumstances of your stay in Ireland must have changed unexpectedly after you arrived in the country. That can be an emergency, unforeseen circumstances, or a non-probable and valid reason that came up after you entered the country. Attending a meeting or event is typically not reason enough for an extension. You can only apply for an extension from Ireland before your permission expires.
A letter of invitation is a document given to you by the conference organiser or host as confirmation that you are officially registered for the conference, have paid the registration fees, and can attend and participate in the conference.
You can enter Northern Ireland with a UK visa but can only enter the Republic of Ireland with a UK visa under certain circumstances.
The United Kingdom is one of the countries covered by the short-stay visa waiver program. If you have one of the UK short-stay visas, such as a visitor transit visa or marriage visa, you may be able to enter Ireland before your UK visa expires without obtaining an Irish visa.
Your country of citizenship is also a factor, as you must be a citizen of one of the following countries:
Belarus
Bosnia and Herzegovina
Montenegro
Russia
Serbia
Turkey
Ukraine
Bahrain
Kuwait
Oman
Qatar
Saudi Arabia
India
Kazakhstan
China
Thailand
Uzbekistan
You may also be able to visit Ireland with a UK visa if you travel using a Chinese or Indian passport. That is the British Irish Visa Scheme, and you must first travel to the UK first since you are using a visa issued by the UK.