K1 Visa for Ghanaian Citizens
Do you want to bring your fiancé from Ghana to live with you in the US? Or, are you a Ghanaian citizen who wants to join your partner in the US? The K1 Visa route could be an ideal pathway to reunite with your loved one.
The immigration process can often be challenging and difficult to navigate. However, working with an immigration lawyer can increase your chances of a successful application. At Total Law, tttwe have a team of dedicated immigration lawyers who are experts in helping people immigrate to the United States. Call +1 844 290 6312 to get in touch with us
Overview of the K1 Visa for Ghanaian Citizens
The K1 Visa is a nonimmigrant visa that allows the foreign-citizen fiancé of a US citizen to travel to the United States and marry their US citizen sponsor within 90 days of arrival. Once married, the foreign-citizen spouse can then apply for a Green Card and permanent residency in the US.
Green Card holders cannot obtain the K1 Visa and it is not available to couples who are already married or who want to marry outside the US.
Both partners must apply for the K1 Visa. The US citizen must file Form I-129F, Petition for Alien Fiancé, while the Ghanaian must file Form DS-160, Online Nonimmigrant Visa Application.
If the K1 Visa application is approved, the foreign-citizen can travel to the US to get married within 90 days. The next step for the Ghanaian partner is to apply for a Green Card to obtain permanent residency in the US.
"I'm very happy with the standard of training received on the OISC Level 1 course, i passed my exam. Thank you!"
"My application was approved and a huge weight has been lifted from our shoulders this year "
"We used this service for the spouse visa extension application to assure that all the information was valid and correct."
K1 Visa Eligibility Requirements for Ghanaian Citizens
To meet the K1 Visa requirements, applicants must meet specific eligibility criteria and provide supporting documentation. The key eligibility criteria for a K1 Visa are:
Your partner must be a US citizen and be able to provide proof of their status this is usually via a US passport, birth certificate, or certificate of citizenship.
You must be legally free to marry and intend to marry your US partner within 90 days of entering the US. If either your or partner have been married before then you must provide evidence the union has been legally terminated by providing a divorce decree or death certificate.
You must have met in person within the past two years However, there are some exemptions to this requirement. For example, if the couple is unable to meet in person due to extreme hardship or cultural factors, the United States Citizenship and Immigration Service (USCIS) may grant an exception.
There is a financial requirement that your US partner must meet to demonstrate they can support themselves and you during your stay in the UK.
If you are not sure whether you are eligible, consult with an immigration lawyer from Total Law. Call us today at +1 844 290 6312 to book a consultation.
Required Documents for the K1 Visa
Both the US citizen partner (the petitioner) and the Ghanaian partner (the foreign citizen fiancé) are required to submit a variety of documents as part of the K1 Visa application. These include the following for the US citizen petitioner:
A completed Form I-129F, petition for an alien fiancé
Affidavit of Support (Form I-134) to show the US citizen petitioner has the financial resources to support their foreign partner.
Proof of US citizenship – this is usually a US passport, birth certificate, or certificate of citizenship.
Proof of income – such as tax returns, employment contract of payslips.
Evidence of a genuine relationship – proof such as photographs, emails and travel arrangements.
Further documents also need to be provided by the Ghanaian citizen fiance as part of applying for a K1 Visa. This may include:
A completed Form DS-160, Online Nonimmigrant Visa Application: This form must be completed by the foreign-citizen fiancé and submitted online.
Passport with at least six months remaining before expiry.
Birth certificate
Police clearance covering the past five years
Medical exam report from a doctor who is authorised to conduct immigration medical examinations.
Financial Requirements for the K-1 Visa
To sponsor your fiancé(e) as a US citizen, you must demonstrate that you have sufficient income to support both of you. You can do this by submitting Form I-134, the Affidavit of Support. This form asks for information about your income, assets, and expenses. USCIS will use this information to determine if you meet the financial requirement.
In 2023, the standard minimum annual income requirement for sponsors in the majority of US states is $24,650. For each additional person being sponsored, the income requirement increases by $6,425.
As a US citizen sponsor, you can use your income and assets, as well as the income of your spouse and any dependent children, to meet the financial requirements.
If you are unsure if you or your partner meet the financial criteria and what assets or income can be included in an application for the K1 Visa then reach out to us today at +1 844 290 6312 or contact us online.
How to Apply for a K1 Visa as a Ghanaian Citizen
It can be a confusing process applying for a K1 Visa, especially if you are waiting to be reunited with a loved one. You must ensure you complete the process correctly otherwise it could lead to lengthy delays and additional costs. Once you have confirmed you and your partner have meet the eligibility requirements then you can apply for the K1 visa by doing the following:
Your US citizen partner needs to file the I-129F petition with USCIS alongside all required documentation.
Once USCIS approves the I-129F petition, you will be notified of an interview appointment – this is usually at the US embassy in Accra.
Attend the Visa interview which will be conducted by a consular officer. Make sure to take all the required documents with you to the appointment.
If you are granted a K-1 Visa, you will be able to travel to the United States and marry your US citizen fiancé(e) within 90 days of your arrival.
Once married you can apply for an adjustment of status and a Green Card if you wish to remain in the US as a permanent resident.
How Long Does It Take to Process a K1 Visa When Applying from Ghana?
The processing time of a K1 Visa is very variable as it can depend on the backlog and demand both in the US and at the embassy in Ghana.
According to the latest information from the USCIS, the average processing time for a K1 Visa is between 14 and 19 months, depending on individual circumstances.
In order to ensure efficient processing of your K1 Visa application you should ensure that you submitted all required documents when first applying. If the US immigration services need to contact you to clarify information at a later date then it is likely to delay approval.
Cost of Applying for a K1 Visa as a Ghanaian Citizen
The K-1 Visa application includes a $535 fee for the Form I-129F petition, which is paid by the US citizen petitioner, and a $265 visa application fee to be paid by the Ghanaian fiancé(e).
There are also other costs involved with applying for a K1 Visa such as the medical examination fee or getting documents translated or certified.
Can I Bring My Children to the US with a K1 Visa?
As a K1 Visa holder, your children can accompany you to the US. They must apply for K2 Visas in order to travel with you to the US.
To be eligible for a K2 Visa, the child must be unmarried and under 21 years of age. The child must also be included in the Form I-129F petition that is filed by the US citizen sponsor.
Reasons for K1 Visa Refusal
Not completing a K1 Visa application correctly or not including the right information is often the reason for a fiance visa application to be refused.
However, there are a number of other reasons why a K1 Visa application can be rejected by US immigration such as:
Insufficient evidence of relationship
Not meeting the financial income criteria or failing to demonstrate evidence of income/assets
On medical grounds as there are some conditions that are classified as a danger to public health or safety.
A criminal record which includes certain offences
Citizens applying from Ghana should also be aware they may face additional scrutiny from the US immigration services as the country is designated as a high-fraud country so it is vital to be honest and include as much supporting paperwork as possible.
If you believe you may face a possible rejection for any of these reasons then you should consider consulting with an immigration expert before submitting your application to avoid delays or additional costs.
However, in many cases, it is possible to appeal a decision after a rejection has been made but you should seek advice on the next steps. Call us at +1 844 290 6312 or contact us online for professional advice.
How Can Total Law Help?
Our team of accredited immigration lawyers can help you achieve your immigration goals. We understand that immigration is a complex process, and we are here to help you every step of the way. Our lawyers are experts in all aspects of immigration law, and they will work tirelessly to ensure that your petition is approved.
We offer a tailored approach to each case, and we will work with you to develop a plan that meets your specific needs. We are committed to providing the highest level of care and attention to all of our clients, and we will never pressure you into making a decision that is not right for you.
Our dedicated immigration lawyers will work with you throughout the entire process, communicating with you regularly to answer your questions and advise on the next steps. We will also provide you with clear and accurate information about the cost of the process and the anticipated timeline when applying for a visa from Ghana.
If you have any questions at any stage, our friendly and professional client care team is here to help. Call us today at +1 844 290 6312 or contact us online for a consultation.
Advice Package
Comprehensive immigration advice tailored to your circumstances and goals.
Application Package
Designed to make your visa application as smooth and stress-free as possible.

Fast Track Package
Premium application service that ensures your visa application is submitted to meet your deadline.
Appeal Package
Ensure you have the greatest chance of a successful appeal. We will represent you in any case.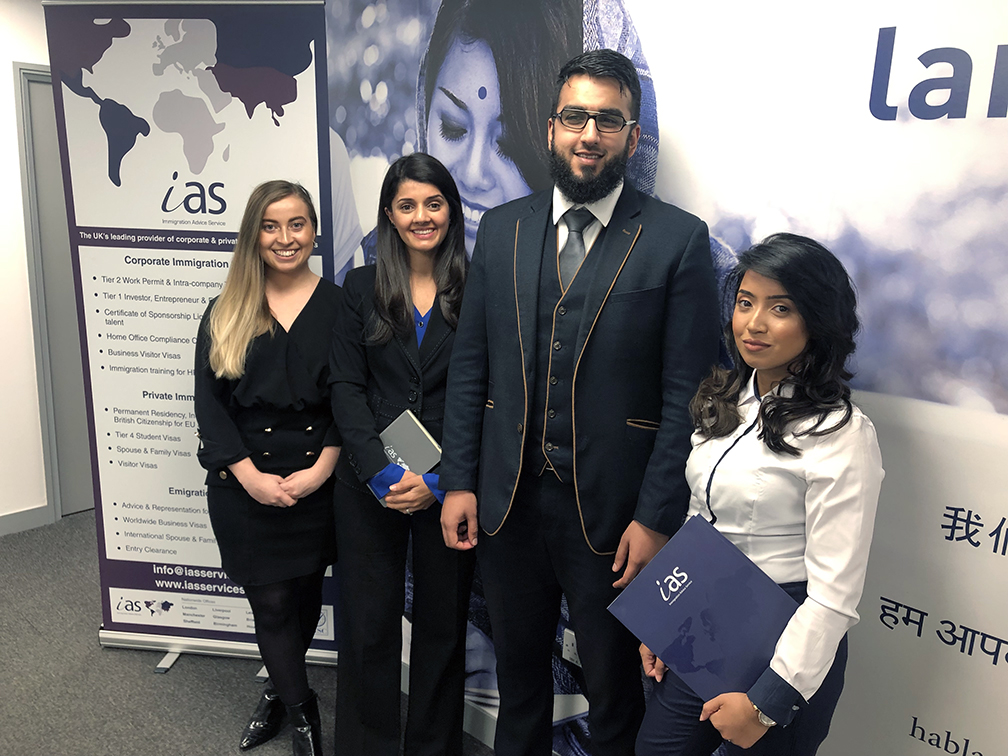 The Advice Package
During this untimed Advice Session with our professional immigration lawyers in London, you will receive our comprehensive advice, completely tailored to your needs and your situation.
Request the Advice Package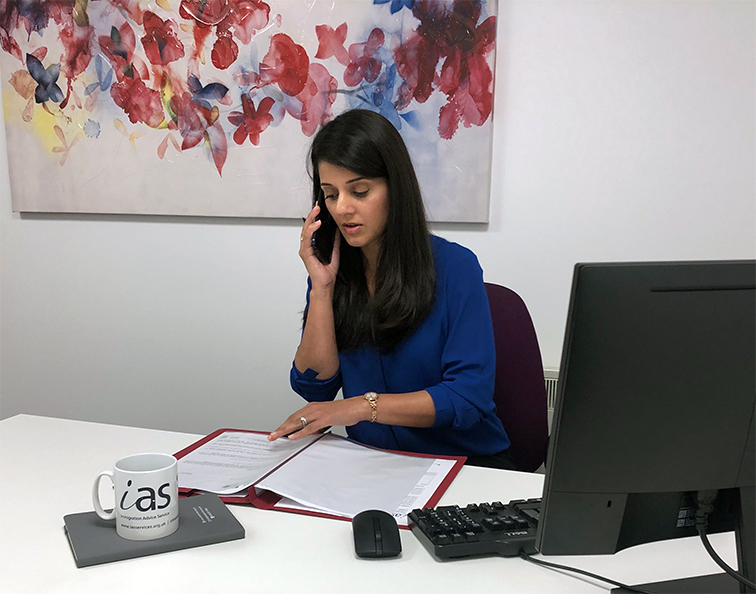 The Application Package
With our Application Package, your dedicated immigration lawyer will advise you on your application process and eligibility. Your caseworker will then complete and submit your forms to the Home Office on your behalf.
Request the Application Package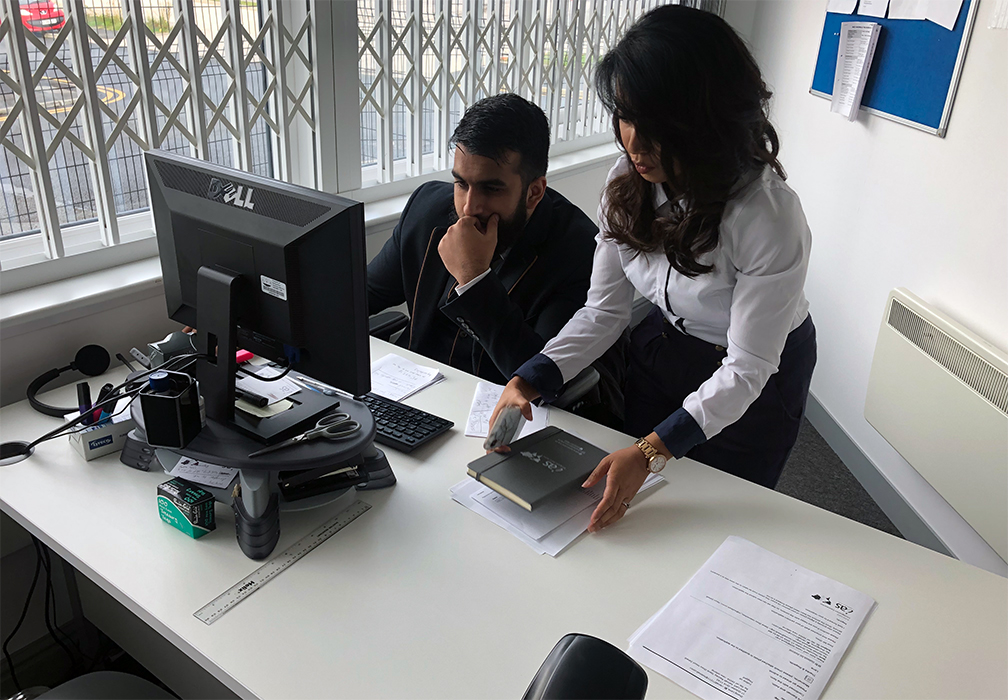 The Fast Track Package
Our Fast-Track Application Package is a premium service for those who need to submit their application in time with their deadlines. Your case will become a top priority for our lawyers and you will benefit from our highest-quality services.
Request the Fast Track Package
The Appeal Package
By choosing our Appeal Package, you can rely on our lawyers' legal knowledge and experience to ensure you have the highest chance of a successful appeal. We will also fully represent you in any hearings/tribunals.
Request the Appeal Package
Related pages for your continued reading.
It is not possible to automatically extend a K1 Visa. After 90 days, it will expire. You must leave the country if you don't get married to your petitioner within 90 days. You risk being deported if you refuse to leave, which will be considered a breach of US immigration law.
You can request an exemption only if there is a very good reason to postpone the wedding. If you get married after the K1 Visa's 90-day window, your spouse will need to file an I-130 petition on your behalf. It is similar to the Form I-129F used to begin the process of obtaining a K-1 visa, but the I-130 form is for married couples only.
No. The K1 visa is a single-entry visa, which means that you can only use it to enter the US once. Once you have entered the US on your K1 visa, you will need to apply for a travel document called Advance Parole if you want to travel outside of the United States again.
However, it can take up to 120 days to process an Advance Parole request.
Yes, you can work while on a K-1 Visa, but you must first apply for and be granted work authorisation. You must submit an Employment Authorization Form I-765 and if granted, you will be allowed to work only for the 90 days of the K1 Visa.