K1 Visa for German Citizens
If you are a German citizen looking to reunite with your loved one in the United States and formalise your relationship, then you may be eligible for a K1 Visa.
For personalised guidance on the K1 Visa process for German citizens, contact our legal advisors at Total Law. We understand the complex immigration procedures and are here to help. Reach us at +1 844 290 631 or online.
Overview of the K1 Visa
The K1 Visa is a nonimmigrant visa that is part of the US family-based immigration program. It allows German citizens engaged to a US citizen to come to the country with the intention of getting married.
During the process, both partners have to apply for the K1 Visa. First, the US citizen initiates the petition. Then, the German fiancé(e) completes the medical exam and attends an interview in Germany.
A key aspect of the K1 Visa is that it allows just a single entry into the United States. The couple is expected to get married within 90 days after the German citizen arrives. Once married, the German citizen can apply to become a lawful permanent resident.
Green Card holders cannot apply for the K1 Visa, and this visa is only for couples who are not already married and intend to marry within the United States. The K1 Visa is only for the purpose of getting married and is not a work visa.
"I'm very happy with the standard of training received on the OISC Level 1 course, i passed my exam. Thank you!"
"My application was approved and a huge weight has been lifted from our shoulders this year "
"We used this service for the spouse visa extension application to assure that all the information was valid and correct."
What Are the Requirements for the K1 Visa for German Citizens?
There are a number of possible routes to gaining Irish citizenship through descent, even if you yourself were not born in Ireland. These different routes are as follows:
Overview
To qualify for a K1 Visa, you must meet the following criteria:
The petitioner must be a US citizen, not a permanent resident (Green Card holder)
Both partners must intend to marry within 90 days of the German citizen arriving in the US.
The couple had to meet in person at least once within 2 years before the K1 petition, unless exempted
Both partners must be at least 18 years old at the time of application
The couple needs to have a clean criminal record
The US citizen must have enough income to support their fiancé(e) upon their arrival in the United States
The German citizen must get a medical examination
The US citizen must file a Form I-129F
The German citizen has to attend an interview at the US Embassy in Germany
Neither partner can already be married
The couple must prove that they have a legitimate and bona fide relationship
What evidence of a bona fide relationship can I provide?
Here are some ways to demonstrate to the US immigration service that you and your partner are in a genuine relationship:
Correspondence including emails, letters, and text messages
Photographs together at various times and locations
Proof of visits to each other's home countries
Joint financial records or shared assets
Affidavits from friends and family who can vouch for the relationship
What Documents Are Required To Apply for The K1 Visa?
Different documents are required from the US partner and German partner for the K1 Visa. The US citizen petitioner must provide the following documents:
The Form I-129F to initiate the K1 Visa process
Proof of US citizenship such as a US passport, Certificate of Naturalization, or Certificate of Citizenship
Proof of eligibility demonstrating the petitioner's eligibility to marry, such as divorce decrees or death certificates if applicable, proving the termination of any prior marriages
Affidavit of Support (Form I-134) showing the petitioner's financial ability to support the fiancé(e) upon their arrival in the US
Employment Verification, evidence of the petitioner's current employment or means of financial support
Two passport photos of the US citizen petitioner
Proof of payment of the K1 Visa application fee
Proof of US federal income tax returns
The German citizen applying for a K1 Visa needs to provide the following documents:
Form DS-160: Online Nonimmigrant Visa Application
Form DS-156K: Nonimmigrant Fiancé(e) Visa Application
Passport (photocopy of biographic page only) – must be valid for 6 months beyond visa issuance
Birth certificate (original and one copy)
Police Clearance Certificate (original and one copy)
Court and prison record, if applicable (original and two copies)
Results of a medical examination performed by an approved panel physician
Divorce or Death Certificates (if applicable) proving the termination of any previous marriages, such as divorce decrees or death certificates (original and one copy)
Documents indicating a legitimate relationship, including photographs, correspondence, or other evidence of regular communication
Payment of the K1 Visa application fee
Military record, if applicable (original and one copy)
Please note that these requirements can change, and additional documents or specific instructions may be provided by US Citizenship and Immigration Services (USCIS) during the application process.
Medical Requirements
Additionally, German citizens should undergo a medical examination to ensure they meet health and security standards. This medical examination has to be conducted by one of the Embassy's approved panel physicians.
A list of authorised panel physicians in Germany is automatically sent to each applicant prior to the interview.
Applicants must take two steps to complete the required medical examination:
Fill out the DS-260 visa application form online and print the confirmation page after submitting the form
Schedule an appointment with one of the authorised panel physicians and pay the examination fee directly to the physician at the time of the appointment
The medical exam is valid for 6 months. If there is a Class A or TB condition, the exam is only valid for 3 months from when it was completed.
Financial Requirements
The primary financial requirement is the submission of an Affidavit of Support (Form I-134). This form is used to show that the US citizen petitioner has sufficient income or financial resources to support their fiancé(e). It includes information about the petitioner's income, assets, and employment.
The specific income requirements can change and depend on various factors, including the petitioner's household size and the federal poverty guidelines. The US citizen petitioner should typically have an income that is at least 100 per cent of the federal poverty guidelines for their household size. However, if they don't meet this threshold, they may still be eligible if they can demonstrate sufficient assets or find a joint sponsor who meets the income requirements.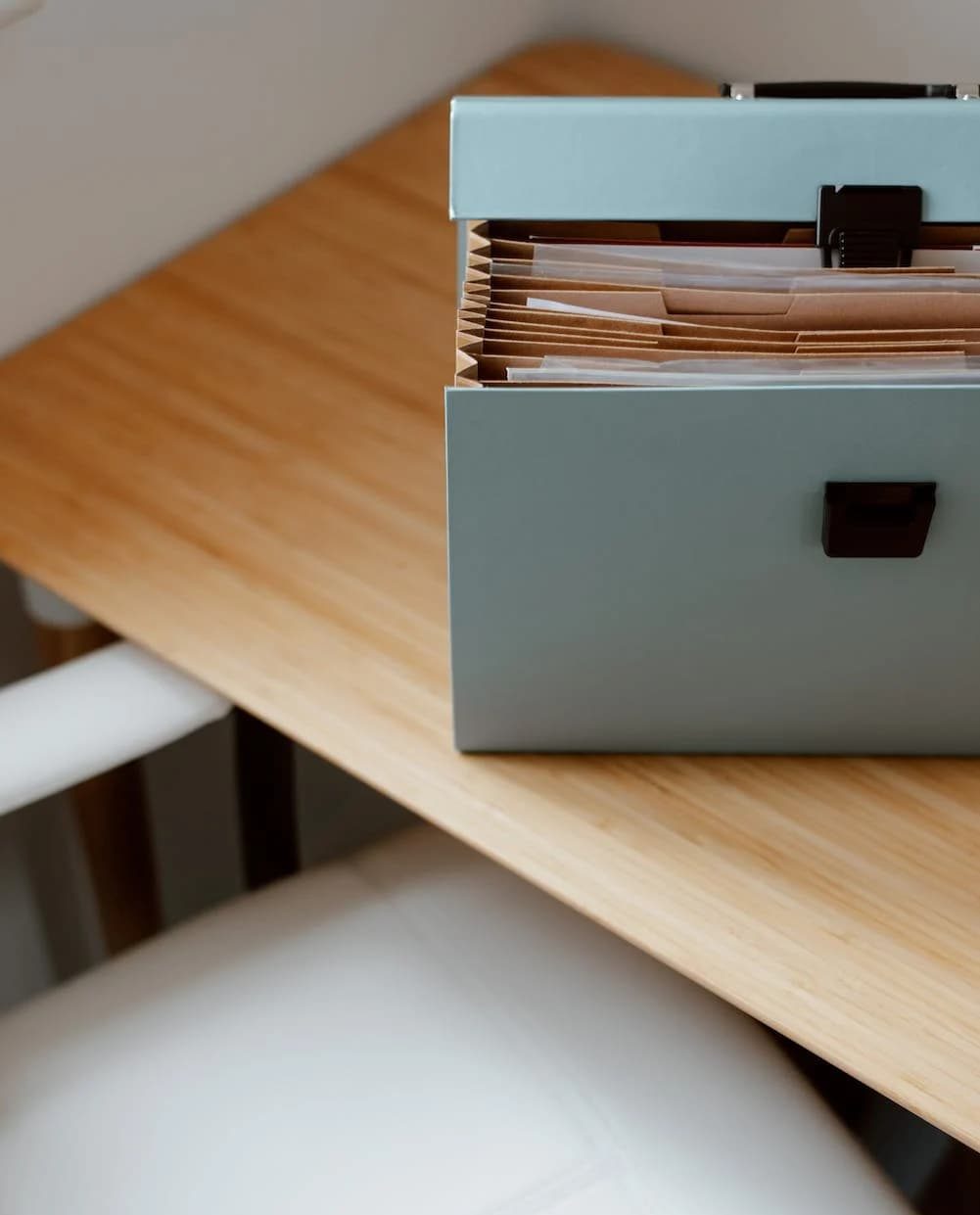 How Do I Apply?
After confirming that you and your partner meet the eligibility requirements, you can proceed to apply for the K1 Visa by following these steps:
U.S. citizen petitioner needs to file Form I-129F with USCIS
The German citizen fiancé(e) completes medical examination
The German citizen fiancé(e) attends visa interview
The German citizen fiancé(e) travels to the U.S. and gets married within 90 days
Complete the online DS-160 "Nonimmigrant Visa Application Form" for each applicant at https://ceac.state.gov/genniv and print the confirmation page after submitting the form.
Importantly, select "Frankfurt" as the processing post when filling out the form.
Your fiance/spouse is allowed to attend the interview.
What you will need to provide at the interview:
Passport (photocopy of biographic page only)
Proof of document delivery address
Birth certificate (original and one copy)
Marriage/divorce/death certificates (original and one copy)
Police certificate from countries lived in for over 6 months (original and one copy) – less than 24 months old
Court and prison records if convicted of a crime (original and two copies)
Military service record if applicable (original and one copy)
One colour photograph for each applicant
Affidavit of support form to prove no public charge risk
Old/expired green card if you have one – submit to USCIS
Your appointment confirmation and travel document
Any additional documents requested by the Immigrant Visa Unit at the consulate
Proof of U.S. federal income tax returns
What to bring to the medical exam:
Your interview letter
Passport
3 passport photos
Immunisation records
Medical history info
Pregnancy doctor's note if applicable
DS-260 confirmation
The medical report must be less than 6 months old at the time of US entry.
What Are The Fees and How Long Does it Take to Process a K1 Visa?
All K1 Visa fiancé(e) applicants must pay a non-refundable, non-transferable Machine Readable Visa (MRV) application fee.
The visa application fee must be paid whether a visa is issued or not. The total cost of applying for a K1 Fiancé(e) fee is around $800, which includes the application fee and medical examination.  You will not be able to schedule your visa appointment without first paying the online fee.
The processing time for a K1 Visa from Germany can vary, but it typically takes around 10 to 12 months from filing the initial petition to the visa interview and issuance.
Common Reasons for K-1 Visa Denial
Getting denied a K1 Visa can be disappointing, but learning about the typical reasons for denial can help you be better prepared for the next K1 Visa application process. Here are the most common causes of K1 Visa denials:
Incomplete or incorrect forms and documents
Insufficient proof of a genuine relationship with the US fiancé(e) –
Health issues
Criminal history or affiliations
Financial issues
If your K1 visa application has been denied, contact our team at +1 844 290 631 or by email. Total Law's experienced immigration lawyers will review your case and denial letter to understand what went wrong and the options available.
How to Avoid Getting Your K1 Visa Denied
When applying for the K1 Visa, check all requirements and collect relationship documentation. Double-check forms for accuracy before submitting. Honesty and transparency are very important throughout the process. If you have a criminal record, consult an immigration attorney for guidance before applying.
Once you've submitted all the documents, make sure to answer any questions or interviews for a background check. This shows that your relationship is real. Follow all the rules carefully to avoid delays. Being well-prepared and paying close attention to details will help your K1 Visa application go smoothly.
What to Do If Your K-1 Visa Application Is Denied
If your K-1 Visa application is unfortunately denied, there are still several options available that you may wish to consider:
Review the denial letter to understand the specific reasons for rejection
Consult an immigration attorney to assess your case and explore options for reapplying or appealing the decision
Consider addressing the issues cited in the denial and providing additional evidence to strengthen your case
Don't let a denied visa application stop you from starting your future in America. Our attorneys at Total Law have years of experience successfully overturning visa decisions. With our in-depth knowledge of immigration protocols, we find issues with your original application and make sure mistakes are not repeated. Call us now for a consultation at +1 844 290 631.
How Can Total Law Help?
With years of experience helping German citizens immigrate to the US, our skilled immigration attorneys at Total Law deeply understand American immigration laws and protocols. We stay on top of the latest policies and requirements to provide accurate, in-depth guidance. Our consultations are tailored to your unique situation as a German citizen wishing to immigrate. Whether you need help understanding complex K1 visa stipulations, navigating paperwork, or require legal counsel, we are here to help every step of the way.
To discuss your immigration goals as a German citizen and how we can make your American dream happen, contact our team today. We are fully committed to supporting your journey and seeing it through. Your dream of starting a life with your loved one in America is within reach. Call +1 844 290 631 now to speak with an attorney.
Advice Package
Comprehensive immigration advice tailored to your circumstances and goals.
Application Package
Designed to make your visa application as smooth and stress-free as possible.

Fast Track Package
Premium application service that ensures your visa application is submitted to meet your deadline.
Appeal Package
Ensure you have the greatest chance of a successful appeal. We will represent you in any case.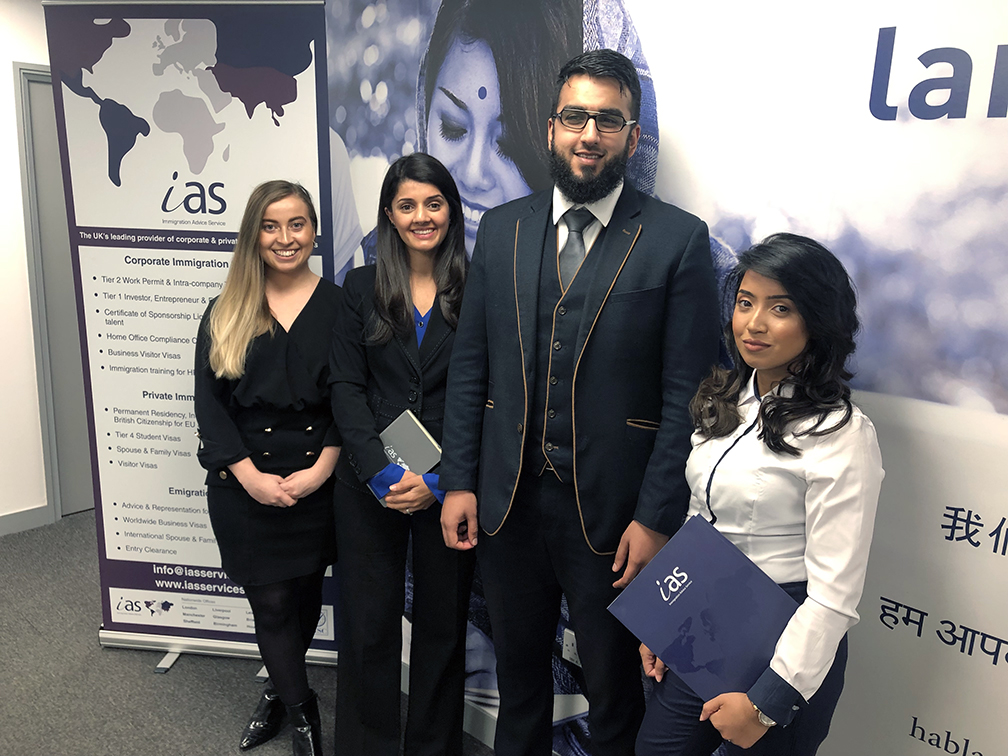 The Advice Package
During this untimed Advice Session with our professional immigration lawyers in London, you will receive our comprehensive advice, completely tailored to your needs and your situation.
Request the Advice Package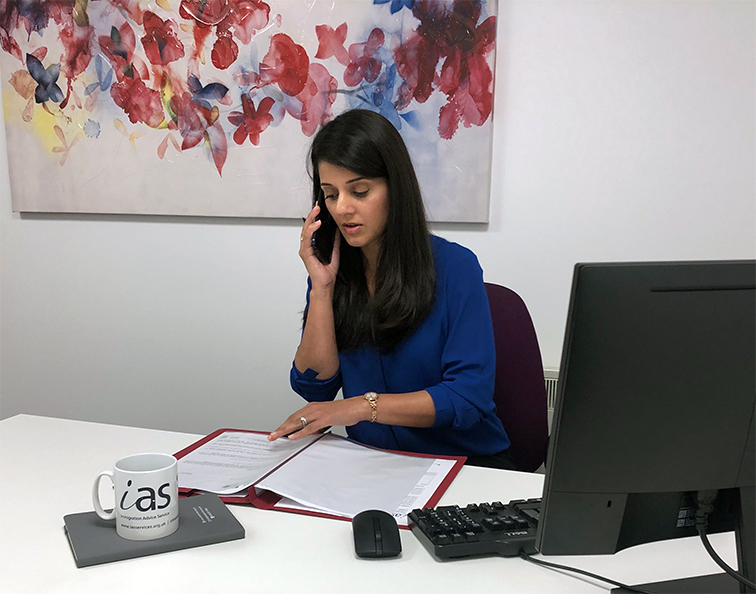 The Application Package
With our Application Package, your dedicated immigration lawyer will advise you on your application process and eligibility. Your caseworker will then complete and submit your forms to the Home Office on your behalf.
Request the Application Package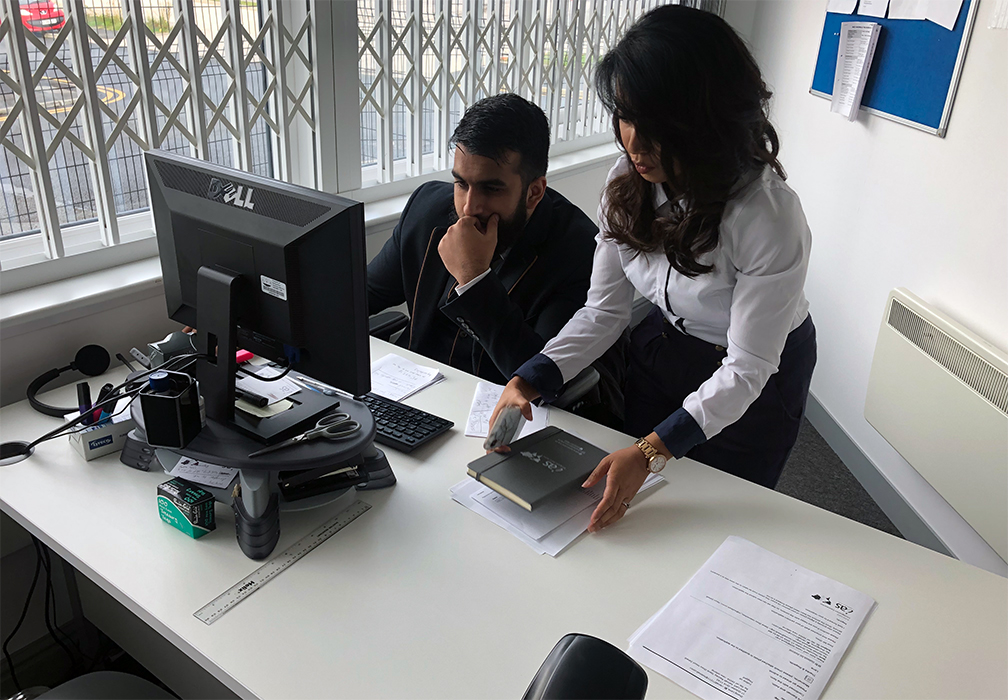 The Fast Track Package
Our Fast-Track Application Package is a premium service for those who need to submit their application in time with their deadlines. Your case will become a top priority for our lawyers and you will benefit from our highest-quality services.
Request the Fast Track Package
The Appeal Package
By choosing our Appeal Package, you can rely on our lawyers' legal knowledge and experience to ensure you have the highest chance of a successful appeal. We will also fully represent you in any hearings/tribunals.
Request the Appeal Package
Related pages for your continued reading.
For K1 fiancé visas specifically, the timeline to get an appointment at a US consulate can vary between 2-6 months in most locations.
Note that wait times tend to be longest in the spring and summer when demand increases. Applying early in the year can help reduce delays.
The K1 Visa allows a single entry into the United States. Once issued, the visa is valid for 6 months. This means you must enter the US within 6 months of the visa being issued. Once you arrive, you have 90 days to get married.
What happens if I don't marry within 90 days of entering on the K1 visa?
If you do not marry your partner within this timeframe, you will be required to depart the US. Failure to marry within 90 days is a violation of the conditions of your K1 Visa. You would then need to restart the K1 Visa application process from the beginning.