Ireland Internship Visa for Canadians
The Ireland Internship Visa is a crucial requirement for Canadian citizens seeking to undertake internships in Ireland. It grants foreign nationals a maximum duration of 12 months, allowing individuals to gain valuable work experience.
Our team at Total Law offers comprehensive support to ensure your success. Reach out to our advisors at  +1 844 290 6312 or contact us online for personalized assistance in securing your internship in Ireland.
Overview of Irish Visa for Internship
The Ireland Internship Employment Permit allows non-European Economic Area (EEA) and non-Swiss nationals, including Canadians, to undertake an internship in Ireland. This permit is designed for individuals who have been offered an internship opportunity by an Irish-based host company.
Its purpose is to enable Canadian citizens to gain valuable work experience with Irish host companies or organizations. The visa grants a maximum duration of 12 months, allowing interns to immerse themselves in their chosen field.
It's important to note that the visa is specific to paid internships and does not guarantee employment. You are also not able to be granted the visa if you are coming to Ireland for an unpaid internship. All of the eligibility criteria, application procedures and required documentation must be fulfilled to obtain the permit.
"I'm very happy with the standard of training received on the OISC Level 1 course, i passed my exam. Thank you!"
"My application was approved and a huge weight has been lifted from our shoulders this year "
"We used this service for the spouse visa extension application to assure that all the information was valid and correct."
Eligibility Requirements for the Internship Visa
The Irish Internship Visa has specific requirements that applicants must meet. To be eligible, you must be enrolled in a full-time college or university studies outside Ireland and have secured a job offer for a paid internship in Ireland.
In addition to this, non-EEA citizens seeking the Intern Visa must fulfill the following requirements:
The internship must be directly related to their field of study.
The internship should enhance their career prospects.
The applicant must receive a wage that meets or exceeds the National Minimum Wage for the internship.
The role undertaken during the internship must be included on the Highly Skilled Eligible Occupations List.
The applicant must have strong ties to their home country, indicating their intention to leave Ireland after the internship.
They must be able to provide a police clearance certificate.
Details of any financial support they will receive must be provided, supported by official bank statements or supporting documentation.
The internship must be approved by the academic institution in the applicant's home country.
As a paid intern, you must be a student of a third-level institution.
How to Proceed for an Irish Internship Visa
To be eligible for the Internship Visa in Ireland, certain requirements must be met. The key eligibility criteria are as follows:
Job Offer Requirement
Prior to applying for the Internship Visa, individuals must secure a job offer from an Irish employer.
The job offer should align with the internship position and meet the criteria set by the Department of Business, Enterprise, and Innovation.
Work Permit Application
If the intended internship duration is more than 90 days, applicants must apply for an employment permit through the Department of Business, Enterprise, and Innovation.
The permit is necessary to work legally in Ireland and is obtained after receiving the job offer.
Atypical Working Scheme (AWS) Permission
For internships lasting less than 90 days, applicants need to apply for Atypical Working Scheme permission from the Department of Justice.
The AWS permission grants individuals the right to work in Ireland for a shorter duration.
Department of Enterprise, Trade, and Employment
The Department of Enterprise, Trade, and Employment processes both employment permits and Atypical Working Scheme permissions.
Applicants must follow the specific application procedures and provide the supporting documentation outlined by the department.
Process of Visa Application
To apply for the Internship Visa, you must initiate the process from your home country or the country where you are a resident.
The application procedure involves submitting your online application form, regardless of whether you are applying through the Internship Employment Permit route or the Atypical Working Scheme route.
Once you have submitted the application, you will receive instructions on where to send your supporting documents.
These documents include your passport, which should be valid for at least six months beyond your intended stay in Ireland, along with other relevant documents demonstrating your eligibility for the visa. Send these documents to the office indicated on your visa application summary sheet.
If you are making a visa application for yourself and another person, you may send them together.
Place each person's application documents into separate envelopes. Write the name and visa application number of each applicant on each envelope. Place each envelope into a larger envelope and send it to the application office. Be sure to pay the correct postage for large packages.
For documents not in English or Irish, translation by a certified translator is required. Each translated document should include an affirmation of accuracy, the translation date, the translator's full name, signature and contact details.
What is the Visa Fee for an Irish Internship Visa?
When applying for this Internship Visa, there are certain fees to be paid. The visa application fee is €60 for a single-entry permit and €100 for a permit valid for multiple entries.
Additionally, there is a fee for the Internship Permit based on the duration of the internship. The fee is €500 for a permit up to 6 months and €1000 for a permit between 6 and 12 months.
In case your application is unsuccessful, you are eligible for a ninety percent refund of the fees paid.
What is the Processing Time for an Internship Visa in Ireland?
The general processing time for an internship Irish visa is approximately 8 to 12 weeks and it is prone to be changed according to the personal circumstances of each individual.
Internship Employment Permit and Atypical Working Scheme
Overview
The Atypical Working Scheme, introduced by the Department of Business, Enterprise, and Innovation (DBEI), offers an alternative pathway for individuals seeking to come to Ireland as interns.
This scheme is specifically designed for highly skilled individuals who can fulfill positions that are experiencing skill shortages.
If you are coming to Ireland as a Paid Researcher or Locum Doctor in areas like general practice, the hospital sector, or primary care, the Atypical Working Scheme is the recommended route for you.
Eligibility for Atypical Working Scheme
To be eligible for the Atypical Working Scheme, applicants must meet certain criteria.
Firstly, they should be able to fill a position that is facing a shortage of skills.
Additionally, the applicant must receive wages for their internship or short-term employment.
It is necessary to have secured an Atypical Working Scheme letter of approval and applied for the appropriate entry permission to Ireland before arriving in the country.
The Atypical Working Scheme provides an opportunity for highly skilled individuals to pursue internship positions in Ireland while ensuring they receive fair remuneration for their work.
By streamlining the process and offering a dedicated route, the scheme facilitates the engagement of talented individuals in sectors where their skills are most needed.
If you are interested in undertaking an internship in Ireland and possess the required qualifications, the Atypical Working Scheme provides a valuable avenue to pursue your goals.
It is recommended to consult the official resources of the Department of Business, Enterprise, and Innovation for detailed information on eligibility criteria and the application process.
What Steps Should I Take After I Arrive in Ireland?
Upon arrival in Ireland, it is necessary to present your passport, permit, visa, and any other required documents to the immigration officer at the airport.
The officer will assess your documentation and decide whether to grant you entry into the country.
Even with a valid visa, the officer can refuse entry if they are not satisfied with your documents or explanations.
If allowed entry, the officer will place a temporary immigration permission, known as a 'landing stamp,' in your passport, indicating the duration of your stay.
Your visa and duration of stay can vary depending on your internship. It can be a short-term C visa or a longer-term D visa for up to 12 months. If you possess a short-stay 'C' visa, you must depart before the landing stamp expires.
For those with a long-stay 'D' visa who intend to stay beyond three months, it is necessary to visit the registration office in Dublin or a local Garda station outside Dublin to extend your immigration permission and register your details before the landing stamp expires.
In the event that you are denied permission to enter the country, you will be returned to your point of departure.
How Can I Settle in Ireland on an Internship Visa?
The Internship Visa is specifically designed for individuals seeking to participate in an internship program in Ireland.
It offers both Short Stay and Long Stay options; however, it is important to note that the visa requires individuals to depart the country upon the completion of their internship and the expiration of their visa.
It is not intended for individuals seeking permanent settlement in Ireland through the Internship Visa.
Embarking on an internship in Ireland can be a transformative experience for Canadians. At Total Law, we specialize in immigration services and can guide you through the Ireland Internship Visa process.
Our knowledgeable team will ensure you meet the eligibility requirements and assist you in submitting a strong application.
With our expertise, you can navigate the complexities of the visa system with confidence. Gain valuable international work experience and expand your horizons by taking advantage of this exciting opportunity.
Contact us today to schedule a consultation, and let us handle the intricacies of your application for an Internship Visa for Ireland.
Trust Total Law to provide individual assistance tailored to your personal needs, making your journey to Ireland as smooth and successful as possible. Call us at  +1 844 290 6312 or connect with us online to take the first step towards your dream internship in Ireland.
Advice Package
Comprehensive immigration advice tailored to your circumstances and goals.
Application Package
Designed to make your visa application as smooth and stress-free as possible.

Fast Track Package
Premium application service that ensures your visa application is submitted to meet your deadline.
Appeal Package
Ensure you have the greatest chance of a successful appeal. We will represent you in any case.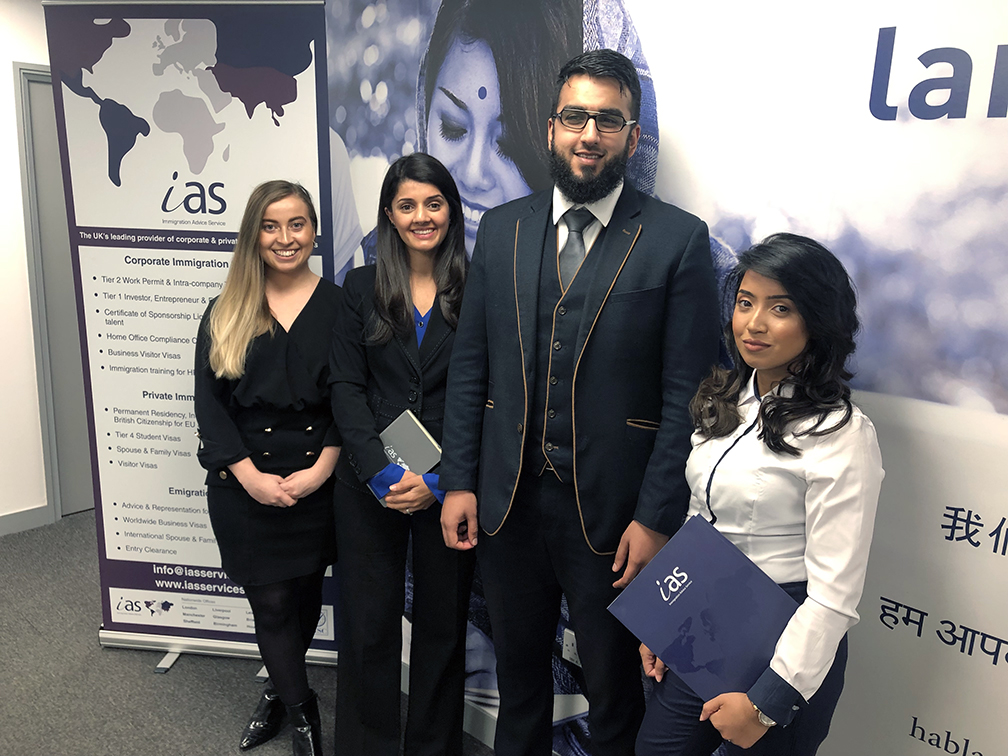 The Advice Package
During this untimed Advice Session with our professional immigration lawyers in London, you will receive our comprehensive advice, completely tailored to your needs and your situation.
Request the Advice Package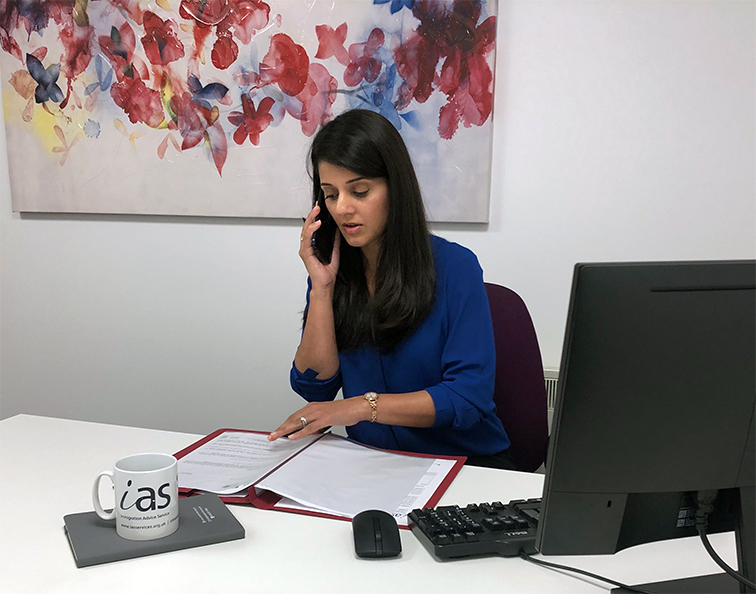 The Application Package
With our Application Package, your dedicated immigration lawyer will advise you on your application process and eligibility. Your caseworker will then complete and submit your forms to the Home Office on your behalf.
Request the Application Package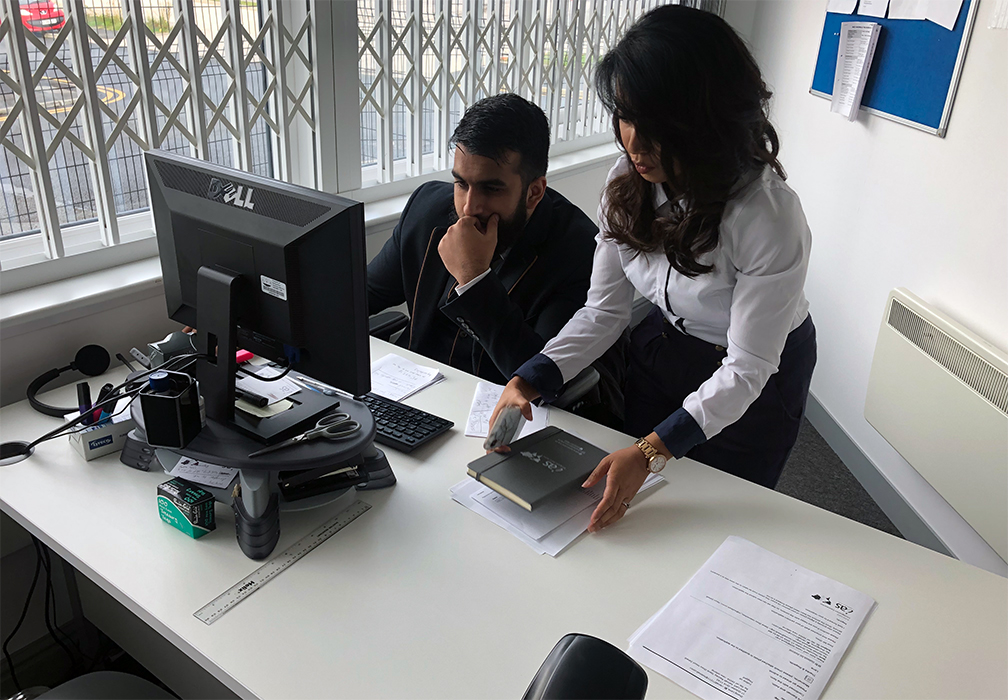 The Fast Track Package
Our Fast-Track Application Package is a premium service for those who need to submit their application in time with their deadlines. Your case will become a top priority for our lawyers and you will benefit from our highest-quality services.
Request the Fast Track Package
The Appeal Package
By choosing our Appeal Package, you can rely on our lawyers' legal knowledge and experience to ensure you have the highest chance of a successful appeal. We will also fully represent you in any hearings/tribunals.
Request the Appeal Package
Related pages for your continued reading.
Frequently Asked Questions
To check the status of your Ireland visa application, you can conveniently use the online platform and enter your Visa Application transaction Number.
The status updates are made on a weekly basis, allowing you to track the progress of your application. If your visa is approved, the Irish Embassy will affix the visa to your passport.
In case of a visa refusal, you have the option to appeal the decision within a period of two months. Ensuring you stay informed about your visa status enables you to take appropriate actions and stay updated on the progress of your application.
No, non-EU international students studying in Ireland are generally not permitted to bring their families with them. However, spouses and children of international students have the option to apply for their own separate permissions to reside in Ireland.
Yes, it is possible to switch from an internship visa to a work visa in Ireland under certain circumstances. If you secure employment after completing your internship and meet the eligibility criteria for a work visa, you can apply for a different visa category, such as the Critical Skills Employment Permit or the General Employment Permit.
An internship visa is specifically designed for individuals who wish to come to Ireland to engage in an internship program. It is typically granted to students or recent graduates who want to gain practical experience in their field of study. The internship visa has certain eligibility requirements and is usually issued for a limited duration.
On the other hand, a work visa, also known as an employment permit, allows individuals to work in Ireland in a more general capacity. It is applicable to individuals who have a job offer from an Irish employer and meet the requirements for the specific employment permit category. Work visas are typically issued for longer durations and are not limited to internships.