What documents do you need for a Spouse Visa interview?
Talking about the intricacies of immigration might not sound that romantic. But for couples where one partner happens to be from outside the UK, it's something you might need to discuss early on. Attending a Spouse Visa interview as part of your application process is something to be prepared for, including what questions might be asked and what documents you may need.
If you are married or have already lived together for a couple of years, you might want to apply for a Spouse Visa to start your life together in the UK. A lot of time can be spent putting together your application and preparing to go through the process. However, due to the Home Office points-based immigration system, officials can definitely jump on any small inconsistency or mistake. That's when you may get a call to attend a spouse visa interview.
Why would I be called to a Spouse Visa interview?
While no reason to panic and give up on the process entirely, being called to an interview does mean there may be some doubts about your application. For example, this could include whether you have lived together for a long enough time or that your relationship is genuine. Your partner or spouse acts as your 'sponsor' and therefore either parties, or both, could be called to an interview with an Entry Clearance Officer (ECO). Interviews could be done over the phone or face to face.
What documents will I need?
Mostly, the reason people are asked to attend an interview in the first place is due to providing supporting documentation that didn't provide enough detail or entire documents were missing. It is incredibly important to provide up to date and full documentation to send alongside your application to support it.
This should include:
Your passport and/or travel documentation that's valid
Original marriage or civil partnership certificate if you're married
A valid certificate from passing an English Language test
Evidence that you have available accommodation in the UK
Proof that your partner is a British citizen or settled person
Proof that your relationship is genuine
Proof that you meet the financial requirement
The last two points are most often areas for concern – so we'll go over each one in turn.
Documents to prove a 'genuine relationship'
It can feel a little frustrating to feel your relationship is being disbelieved by the Home Office. This route can be used to bring partners to the UK through 'sham marriages' or partnerships just to get to the UK that aren't actually genuine. Therefore it's really important to provide as much information as possible.
The Home Office will want to see evidence that you and your partner have formed a marital and/or financial union, including living together, for at least two years. Therefore some examples of supporting evidence could be:
Joint mortgage or tenancy agreement
Travel documents showing you've visited each other before
Conversation logs (texts, Skype etc)
Photographs of you together
Proof of a shared bank account
Financial requirement of a Spouse Visa
A Spouse Visa holder cannot access government benefits support in the UK. Therefore you must prove you have enough money to support yourself without public funds. You will also have the right to work. To do so you could provide bank statements, payslips or other official documentation. Also, the partner that is a British citizen or settled person will need to prove they make over £18,600 a year. With one child this increases to £22,400.
Most importantly for your Spouse Visa interview, you must make sure both partners know and understand which documents are being sent to the Home Office. The evidence you provide must match up to your answers to the interview questions.
What questions might be asked?
It's important to prepare for the kinds of questions that might get posed, especially in an environment where you may be nervous. Some types of question that could get asked might be:
When and how did you meet?
What are your husband's/wife's hobbies?
What do you have in common?
How have you kept in contact/how do you communicate?
Partners will probably be interviewed separately, to allow ECO's to pick up on any inconsistencies in your answers. Therefore knowing beforehand what the questions might be can help you feel more prepared and master the interview.
Having a spouse visa interview can be daunting but you can avoid it by getting immigration advice from a licensed professional solicitor to help you with your application.
The spouse visa interview is incredibly important, part of the visa process and not one to be underestimated. Stay calm and prepare properly, and you can then focus on your life in the UK as a family.
You may be interested in reading about.
Advice Package
Comprehensive immigration advice tailored to your circumstances and goals.
Application Package
Designed to make your visa application as smooth and stress-free as possible.
Appeal Package
Ensure you have the greatest chance of a successful appeal. We will represent you in any case.

Fast Track Package
Premium application service that ensures your visa application is submitted to meet your deadline.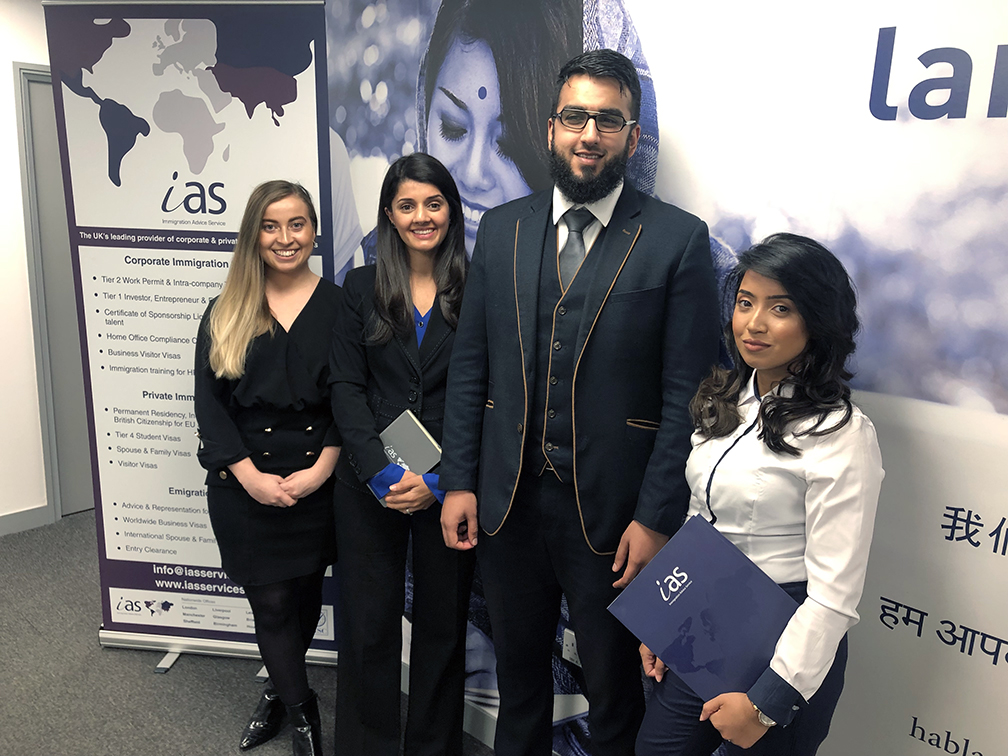 The Advice Package
During this untimed Advice Session with our professional immigration lawyers in London, you will receive our comprehensive advice, completely tailored to your needs and your situation.
Request the Advice Package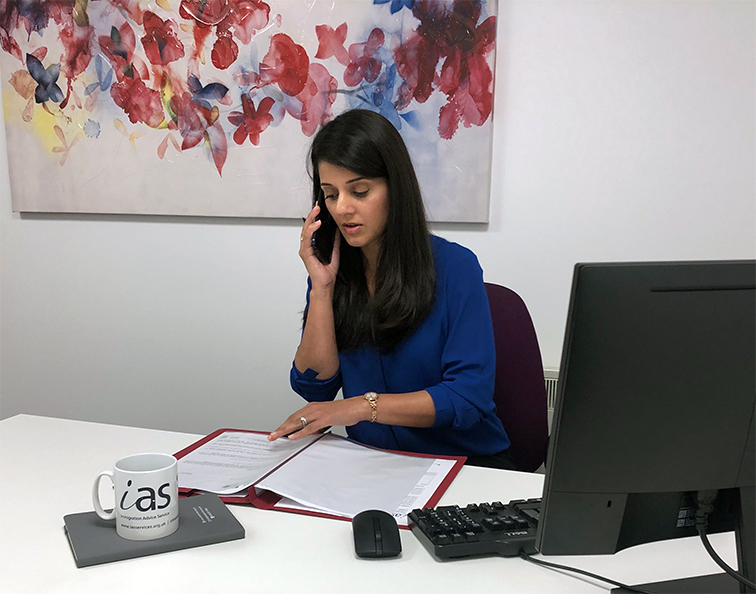 The Application Package
With our Application Package, your dedicated immigration lawyer will advise you on your application process and eligibility. Your caseworker will then complete and submit your forms to the Home Office on your behalf.
Request the Application Package
The Appeal Package
By choosing our Appeal Package, you can rely on our lawyers' legal knowledge and experience to ensure you have the highest chance of a successful appeal. We will also fully represent you in any hearings/tribunals.
Request the Appeal Package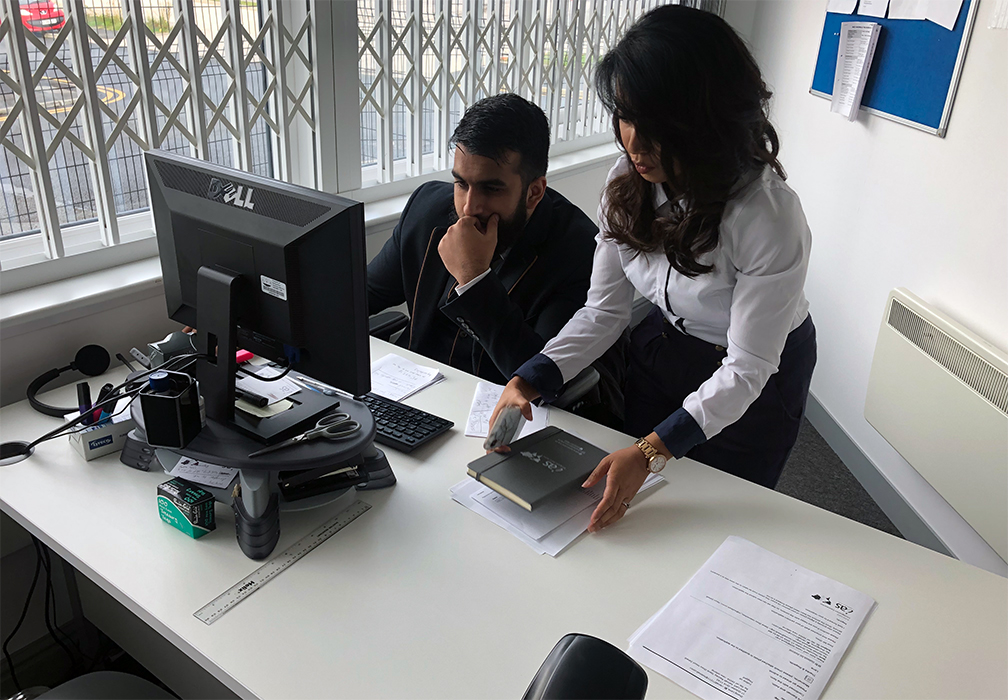 The Fast Track Package
Our Fast-Track Application Package is a premium service for those who need to submit their application in time with their deadlines. Your case will become a top priority for our lawyers and you will benefit from our highest-quality services.
Request the Fast Track Package